Precious Knowledge
When a highly successful Mexican American Studies program comes under fire for teaching ethnic chauvinism, teachers and students fight back.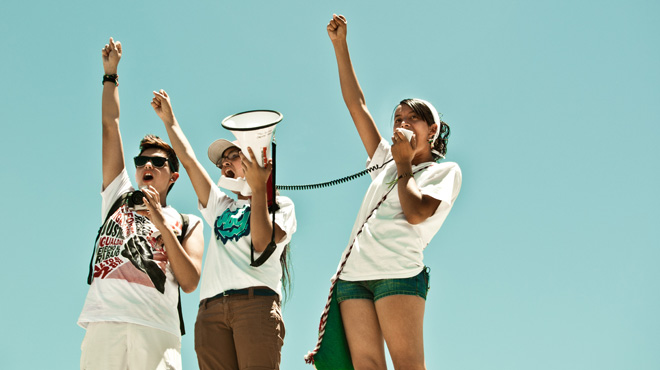 Series

Independent Lens

Premiere Date

May 17, 2012

Length

60 minutes

Funding Initiative

Open Call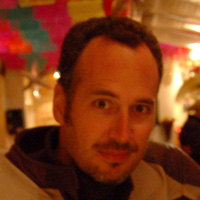 Director
Ari Luis Palos
Ari Luis Palos has directed and shot a number of films including: The Beauty Salon, Mas Alla de la Frontera/Beyond the Border, Impresario, The Kentucky Theatre, El Rio de los Perros/The River of the Dogs, Al Garete/Adrift, Corazon del Plata/Heart of Silver, and The Spirituals. Palos enjoys participating in Tucson's All Soul's Procession; a performance… Show more art extravaganza where he transforms into a dead vaquero to mourn and celebrate loved ones who have passed. He once rode a Harley Davidson motorcycle from Oaxaca, México to a small factory in Nicaragua, just to smoke the world's finest cigar. Show less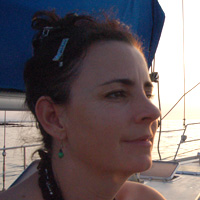 Producer
Eren Isabel McGinnis
Eren Isabel McGinnis has produced 19 movies including P.O.V.'s Tobacco Blues, The Girl Next Door (shortlisted for an Oscar!), Beyond the Border, The Spirituals, and Dos Vatos-México. She has a degree in Cultural Anthropology from San Diego State University, and a certificate in Film and Video Theory and Production from the University College Dublin, in… Show more Ireland. McGinnis, a Fulbright scholar, spent a year of living, writing, and filmmaking in Juchitán, México. She is currently in training for the grueling El Tour de Tucson bike ride and enjoys hiking in the Sonoran desert or any place where there is a trail to the mountaintop. Show less
We fund untold stories for public media.
Learn more about funding opportunities with ITVS.
The Film
Precious Knowledge interweaves the stories of students in the Mexican American Studies Program at Tucson High School. While 48 percent of Mexican American students currently drop out of high school, Tucson High's Mexican American Studies Program has become a national model of educational success, with 100 percent of enrolled students graduating from high school and 85 percent going on to attend college. The filmmakers spent an entire year in the classroom filming this innovative social-justice curriculum, documenting the transformative impact on students who become engaged, informed, and active in their communities.
As the nation turns its focus toward a wave of anti-immigration legislation in Arizona, the issue of ethnic chauvinism has become a double-edged weapon in a simmering battle. Arizona lawmakers recently passed a bill giving unilateral power to the State Superintendent to abolish ethnic studies classes.
Precious Knowledge provides an insider's perspective student leaders fight to save their classes. The students are able to mobilize rapidly with texts, Facebook, optimism, and a megaphone.
Lawmakers and politicians a mount a public relations campaign to discredit the passionate students, claiming that Paulo Freire's textbook The Pedagogy of the Oppressed teaches victimization and sedition. Officials ask that the classroom's Che Guevara posters be replaced with portraits of founding father Benjamin Franklin. Meanwhile, the students answer back by fighting for what they believe is the future of public education for the entire nation, especially as the Latino demographic continues to grow.
Topics