Project Kashmir
The limits of friendship and costs of war in one of the most dangerous and beautiful places on earth.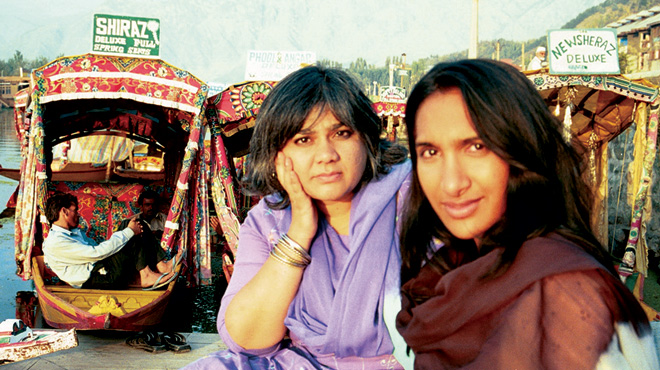 Series

Independent Lens

Premiere Date

May 18, 2010

Length

60 minutes

Funding Initiative

Series and Special Projects
Diversity Development Fund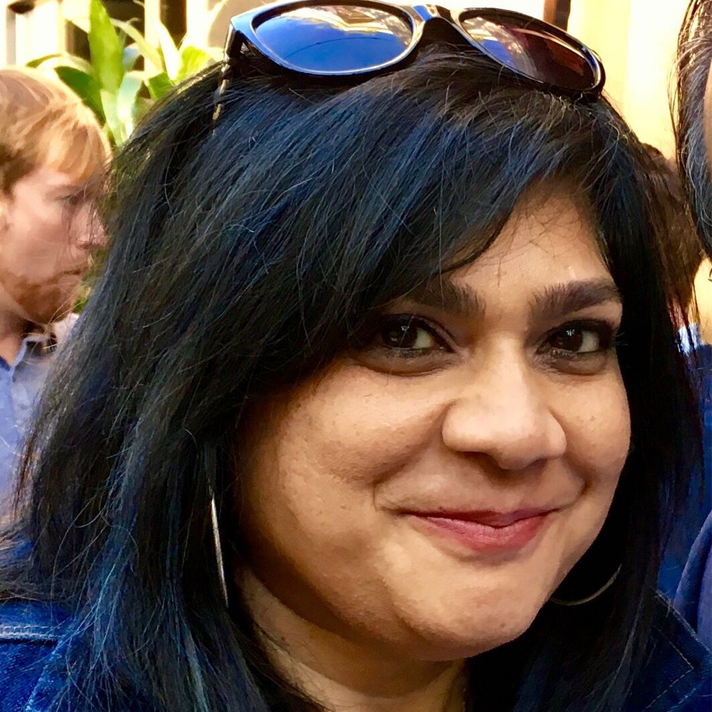 Producer/Director
Senain
Kheshgi
A Peabody-winning director and producer, Senain made the Emmy-nominated documentary The Diplomat (ESPN) and the award-winning Project Kashmir (Independent Lens). She directed the comedic series Divas of Karachi for Indie Lens StoryCast and directed virtual reality films with Here Be Dragons (formally Vrse) for Facebook, Johnson & Johnson,… Show more Save the Children and The Annenberg Center for Photography. Senain began her career as a journalist working with ABC News and CNN, and then producing projects with acclaimed directors Davis Guggenheim, Sophie Fiennes, James Longley and Morgan Spurlock. Her films have premiered at the Tribeca Film Festival, International Documentary Festival Amsterdam (IDFA) and The Human Rights Watch Film Festival (NY and London). Senain is a three-time Sundance Fellow, and a two-time Tribeca All Access Fellow. Her films have received funding from Sundance, Cinereach, Fledgling Fund, ITVS, Catapult, CAAM and Tribeca Institute. Senain has served on panels and juries at Sundance, Hot Docs, Sheffield Doc/Fest, ITVS, CAAM, Film Independent, Docuweeks, and the International Documentary Association and has mentored filmmakers at the Firelight Filmmakers Labs. Senain is directing a feature documentary in Pakistan, developing a feature film based on the true story of an American girl who becomes the queen of a Himalayan kingdom, and writing a series about her Muslim family running a bong shop in 1980's Georgia. Senain also proudly serves on the Board of Directors of the International Documentary Association. Show less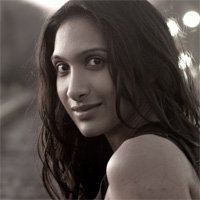 Producer/Director
Geeta V.
Patel
Indian American filmmaker Geeta Patel is a writer and director of documentary and dramatic feature films. She was recently visiting atist in Belarus and Turkey, as one of 29 filmmakers chosen for a new U.S. State Department initiative in the arts. Currently, she is writer/director of a narrative martial arts feature entitled Mouse. Geeta is also director… Show more and cinematographer of the romantic comedy documentary film entitled One in a Billion (ITVS/CAAM/PRI), executive produced by Academy Award winner Geralyn Dreyfous (Born into Brothels). Geeta directed the Sundance/ITVS-funded documentary feature entitled Project Kashmir (PBS/2010), shot by Academy Award-winning cinematographer Ross Kauffman (Born into Brothels). She began her career as the youngest associate screenwriter in Hollywood. She has worked with Disney, Universal Pictures, Imagine Entertainment, ABC, NBC, and Twentieth Century Fox, including The Fast and the Furious and Blue Crush. She is a filmmaking advisor for the Center for Asian American Media (CAAM), served on the nomination committee for the Rockefeller Foundation/Renew Media's Media Art's Fellowship as well as the International Documentary Association's DocuWeek and CAAM selection committees. She is a graduate in comparative area studies at Duke University. Show less
We fund untold stories for public media.
Learn more about funding opportunities with ITVS.
The Film
For more than half a century, India and Pakistan have fought over Kashmir, a lush mountain region nestled in the Himalayas. Dodging artillery fire and escaping rape or torture remains the daily reality of those living in Kashmir, but much of the rest of the world remains uninformed about this bloody conflict that could potentially escalate into a full-scale nuclear war.
In 1947, the British partitioned its colonial property into the separate nations of Pakistan and India. At the time, Kashmir was the only state with a majority Muslim population, but Hindu leadership chose for the region to belong to India — a decision declared invalid by Pakistan. The United Nations called for the Kashmiri people to decide their own future, but years of violence and a relentless diplomatic tug of war have made this impossible. Divisions have gone deep, and wrought deadly results: Since the conflict began, it has claimed more than 40,000 lives by India's estimate; 80,000 by Pakistan's.
Though more alike than they are different, Kashmiri Muslims and Kashmiri Hindus remain divided by religious allegiances in the global diaspora. Project Kashmir was created out of a desire for dialogue between these two divided communities. Filmmakers Senain Kheshgi, a Pakistani American, and Geeta V. Patel, an Indian American, investigate the war in Kashmir and find their friendship tested over deeply rooted political, cultural, and religious biases they never had to face in the U.S.
Topics