Recalling Orange County
The cultural chasm and surprising alliances between a suburban establishment and a growing Latino community are revealed during a recall election.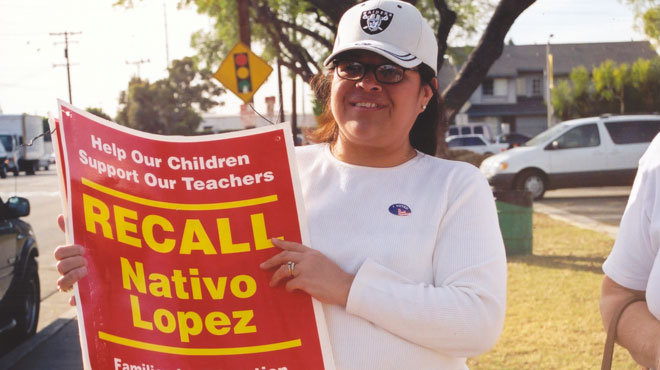 Series

APT Presentation

Premiere Date

October 28, 2006

Length

60 minutes

Funding Initiative

Open Call
We fund untold stories for public media.
Learn more about funding opportunities with ITVS.
The Film
In 2002, two Mexican American mothers started a recall election to remove Nativo Lopez from the Board of Education in California's Orange County. A controversial immigrant rights activist, Lopez found fierce opposition not only in the white suburban establishment, but also among prominent statewide "English only" activists and even local Latinos. Recalling Orange County explores the orchestrated backlash against a Latino leader and the complex ideological conflicts that cross ethnic lines.
Topics