Refugee
Three young men return to the land of their roots to document their experience of meeting fathers, sisters, and brothers for the first time.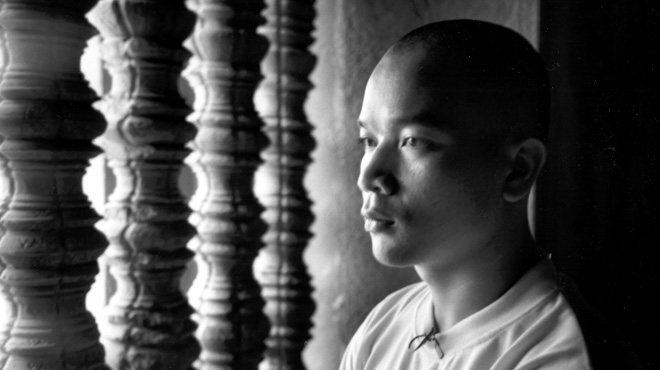 Series

Independent Lens, Global Voices

Premiere Date

May 11, 2004

Length

60 minutes

Funding Initiative

Series and Special Projects
Award
2003 San Diego Asian Film Festival-Grand Jury Prize
Award
2003 Hamptons Film Festival-Dan and Ewa Abraham Award for Films in Conflict and Resolution
Award
2003 Hamptons Film Festival-Brizzolara Family Inspirational Film Award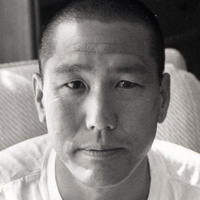 Producer
Spencer
Nakasako
Spencer Nakasako won a National Emmy Award for a.k.a. Don Bonus, the video diary of a Cambodian refugee teenager that aired on the PBS series P.O.V. and screened at the Berlin International Film Festival. Kelly Loves Tony, a video diary about a Iu Mien refugee teenage couple growing up too fast in Oakland, California, also aired on P.O.V. Nakasako wrote the… Show more screenplay and co-directed a feature film about Hong Kong, Life is Cheap ... But Toilet Paper is Expensive, with Wayne Wang, and was one of the producers on School Colors, a documentary for Frontline about the 1994 graduating class at Berkeley High School. He produced and directed Monterey's Boat People, about the conflict between Vietnamese and local fishermen in his hometown of Monterey, California; and Talking History, about the history of Asian women in the U.S. Both films received numerous awards and aired nationally on PBS. For the past 15 years, Nakasako has been working in the Southeast Asian communities of San Francisco and Oakland, training at-risk refugee youth to make films about their own lives. In addition to teaching film in the Ethnic Studies Department at the University of California at Berkeley, he has also had artist-in-residencies at the Walker Art Center in Minneapolis, the Virginia Foundation for the Humanities, and the University of Toronto. Show less
We fund untold stories for public media.
Learn more about funding opportunities with ITVS.
The Film
For Mike Siv, the trip begins innocently enough: "Me and my homies, David and Paul, we're going to Cambodia. We'll see the sights, visit family, have some fun." In Refugee, these three young men, raised on the streets of San Francisco's tough Tenderloin district, return to Cambodia for the first time since they fled with their families as young children. But after their journey, they will never be the same.
Mike and his mother came to the United States in 1979, during the Vietnamese invasion of Cambodia. It was a horrific time, with the country still devastated from the Vietnam War and in chaos from the bloody regime of Pol Pot and the Khmer Rouge. To escape further bloodshed, Mike and his mom escaped, leaving his dad and younger brother behind.
Now enrolled in college, Mike, along with his friends Paul Meas and David Mark, decided to return to Cambodia to meet his long-lost father and brother.
The reunion turns out to be happy, yet strange. For the first time ever, Mike knows what it feels like to call someone "Dad" and to see the smile of recognition on his younger brother's face. Yet he is haunted by questions from the past. What was the true reason the family was separated? What really happened at the Thai border the day Mike and his mother escaped? Is there a more painful truth underneath the facade?
Mike Siv and his father live on opposite sides of a chasm wrought by emotion and history. In between lies a minefield of political upheaval, military invasion, years of being apart and living in different worlds. In Refugee, a simple reunion becomes a journey of discovery in this film about families, war, separation and ultimately, acceptance.
Topics