Revolucion: Five Visions
Five Cuban photographers's perspectives on photography are as varied as their opinions about the Cuban Revolution.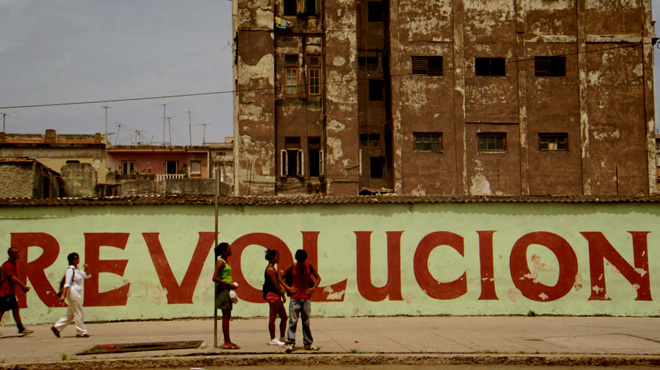 Series

Independent Lens, Global Voices

Premiere Date

December 19, 2006

Length

60 minutes

Funding Initiative

Open Call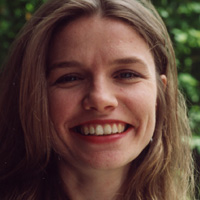 Producer/Director
Nicole Cattell
Nicole Cattell is a 2003 Guggenheim Fellow, a 2004 New York Foundation for the Arts Fellow and an award-winning documentary producer and director. She has been named by Filmmaker magazine as one of the 25 New Faces in Independent Film. Her first documentary was the Emmy award-winning Come Unto Me: The Faces of Tyree Guyton, a much-heralded portrait of a… Show more Detroit artist and his several-block outdoor art installation called The Heidelberg Project. The film garnered numerous festival awards, including three best documentary awards and an honorable mention at the Sundance Film Festival. Come Unto Me aired on the Cinemax Reel Life series, received European television distribution, and a limited U.S. theatrical run. It continues to be featured in museums across the country, including New York City's Museum of American Folk Art, Boston's Museum of Fine Art, and the Detroit Institute of Art. Cattell was the recent recipient of a grant from the New York State Council for the Arts for her documentary Mermaids: The Documentary which is currently in development. Cattell, who received her Master's Degree from University of Michigan, has been a freelance writer, director, and producer in New York City for nine years, with clients including WNET, Nickelodeon, Maysles Films, Fitzgerald Brunetti, Volvo Cars of North America, Mercedes Benz, and American Express. She has also recently completed several videos for the American Institute of Architects, including a profile of the internationally acclaimed architect Santiago Calatrava. Show less
Producer
Tommaso Fiacchiano
We fund untold stories for public media.
Learn more about funding opportunities with ITVS.
The Film
Revolucion: Five Visions reframes the Cuban revolution through the art of photography, telling the personal stories of five photographers whose lives and work span nearly five decades of Cuban history. Shot on 24P hi-definition video by Mexico's premiere director of photography, Chuy Chavez, the film is a breathtaking visual exploration of Cuba yesterday and today.

In 1959, Fidel Castro recognized the mesmerizing power of images and selected a group of photographers to "tell the story of the revolution in pictures." These are five of their stories.

When the Soviet Union fell, Cuba was thrown into an economic crisis. In the early 1990s, many artists fled Cuba, and those remaining were forced to reconcile the individual creative impulse with the demands of a collective society and those of surviving a severe economic crisis.

New generations of photographic artists continue to tell the story of the ongoing revolution in pictures. The story they tell, though, is very different from the one Castro set out to convey. Today, Cuban photographers use the medium to express dissent, criticism, and their own ideas of history and truth. Whether it is the passionate resistance of the revolutionary or the individual artist's struggle to emerge as an independent voice in a collective society, the photographers in Revolucion reveal the defiance of revolutionaries and artists alike and discover the power of art to liberate.
Topics