Scenes from a Parish
In Massachusetts, "Love thy neighbor" is easier said than done when immigration uncovers ethnic tensions that threaten to split the congregation.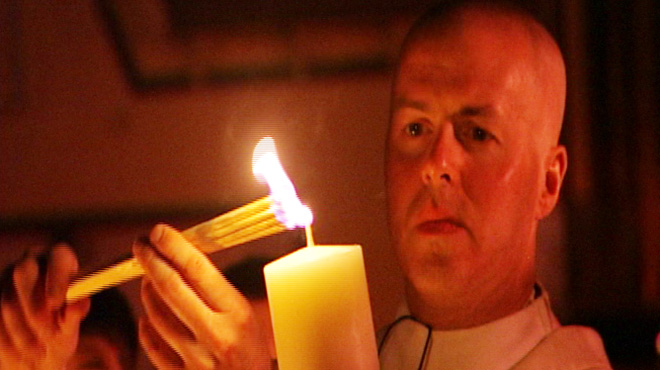 Series

Independent Lens

Premiere Date

December 29, 2009

Length

90 minutes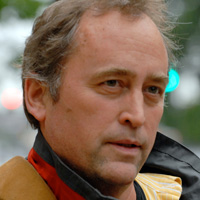 Director
James Rutenbeck
James Rutenbeck is an award-winning documentary filmmaker. His numerous works have been screened internationally at museums and festivals, including Museum of Modern Art, Cinema du Reel, Robert Flaherty Film Seminar, National Gallery, Margaret Mead Film and Video Festival, and Lussas International Film Festival, among others. James'… Show more feature-length film Scenes from a Parish won the Insight Award of Excellence in three categories from the National Association of Film and Digital Media Artists. He has also received the DuPont Columbia Journalism Award for episodic PBS programming, as well as grants from the Sundance Documentary Fund, Latino Public Broadcasting, and the Southern Humanities Media Fund. James produced, directed, and edited two half-hour films for The Raising of America, a California Newsreel project about the social ecology of child development in the U.S. Editing credits include over 50 films for PBS, BBC, Channel Four (UK), Discovery Channel, and Showtime.  Show less
We fund untold stories for public media.
Learn more about funding opportunities with ITVS.
The Film
Lawrence, Massachusetts is a New England textile town that was founded by Irish immigrants fleeing the Great Potato Famine. Subsequent waves of immigrants from Germany, Italy, Eastern Europe, and Canada flooded in through the decades, providing labor for the wool mills scattered around town and earning Lawrence the nickname "Immigrant City."
Today, the mills are closed and textile jobs have moved overseas, leaving Lawrence one of the poorest municipalities in the United States. The primarily Irish enclave of South Lawrence is aging as the younger generation leaves for better economic opportunities.
Still, Lawrence's reputation as a welcoming place for newcomers has attracted another wave of immigrants: mostly younger people from the Dominican Republic and Puerto Rico. Their music fills the streets, their language is spoken in schools and churches, and their businesses are filling the previously shuttered storefronts of the economically stressed downtown.
James Rutenbeck's film Scenes from a Parish looks at issues of community, tolerance and immigration from the perspective of a Catholic priest who is trying to hold his disparate congregation together.
Underpinning Scenes from a Parish is the idea of home and belonging, something deeper than simple matter of ethnicity. The film suggests that change can be unsettling — and even frightening — no matter what our histories or values might be. It may bring out the best or the worst in us, and prompts us to consider our better natures and how can overcome our fear of the unfamiliar.
Topics