Seoul Train
Thousands of North Korean refugees risk their lives trying to escape their homeland and China via an underground railroad.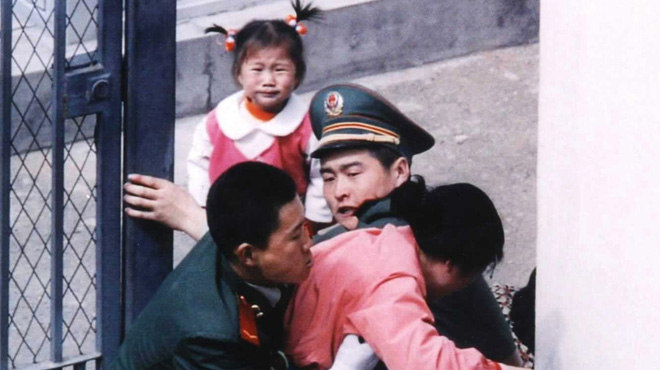 Series

Independent Lens, Global Voices

Premiere Date

December 13, 2005

Length

60 minutes
Award
2004 Ft. Lauderdale International Film Festival-Best Documentary
Award
2005 Libertas Dubrovnik Film Festival-Best Documentary
Award
2005 Libertas Dubrovnik Film Festival-Audience Award, Best Film
Award
2005 Crested Butte Reel Fest-Audience Award, Best Film
Award
2005 Crested Butte Reel Fest-Silver Prize for Best Documentary
Award
2005 Boulder International Film Festival-Best Documentary
Award
2005 Milan International Film Festival-Best Editing
Award
2005 Texas Film Festival-Audience Award
Award
2005 Los Angeles Artivist Film Festival-Best Human Rights Documentary
Award
2005 Jackson Hole Film Festival-Best Global Insight Film
Award
2005 Brooklyn International Film Festival-Independent Spirit Award
Award
2005 Big Sky Documentary Film Festival-Runner up, Best Documentary Short
Award
2006 duPont Awards-Alfred I. duPont-Columbia University Award
Award
2007 Scripps Howard Foundation National Journalism Award-Jack R. Howard Award Finalist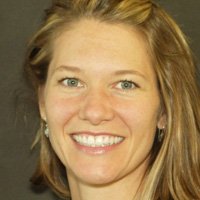 Producer/Director
Lisa Sleeth
Lisa Sleeth is a registered nurse specializing in high-technology critical care and public health education. In addition to working as an intensive care nurse, Sleeth specializes in assisting NGO personnel and refugees in unsecured, volatile regions. She has participated in medical relief efforts on five continents, including the treatment of… Show more Kosovar refugees in Albania for the United Nations. Sleeth holds a B.S. in nursing from Washington State University. Seoul Train is her first film. Show less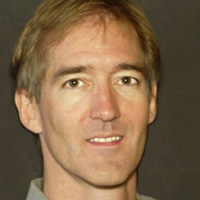 Producer/Director
Jim Butterworth
Co-founder and of Naked Edge Films as well as a technology entrepreneur, Jim Butterworth has founded and has led several successful Internet companies and a top-performing venture capital fund from 1999 to 2002. He is also a pioneer in Internet streaming audio and video development and holds eleven patents in the field. Butterworth holds a Bachelor in… Show more Industrial and Systems Engineering from the Georgia Institute of Technology and an M.B.A from the Amos Tuck School at Dartmouth College. Seoul Train is his debut film. Show less
Director
Aaron Lubarsky
A critically acclaimed documentary filmmaker, Aaron Lubarsky's work has screened at numerous festivals and theaters and on broadcast television worldwide. In 2003, Lubarsky won the Prime Time Emmy for Outstanding Nonfiction Picture Editing for HBO's Journeys With George. He also received an International Documentary Association Award and a… Show more student Academy Award for his film Wayne Freedman's Notebook. In 2001, his film Uncle Eugene won the Documentary Golden Gate Award at the San Francisco Film Festival. Lubarsky holds a B.S. in political science from UC Davis and an M.A. in documentary film from Stanford University. He has also worked as an editor at LucasFilm. Show less
We fund untold stories for public media.
Learn more about funding opportunities with ITVS.
The Film
In the documentary Seoul Train, filmmakers Jim Butterworth, and Lisa Sleeth expose the life-and-death struggle faced by North Koreans who attempt to flee their homeland through China, a country that does not recognize their legal status as refugees.
In China, a few fortunate North Korean refugees discover Asia's own Underground Railroad, a network of safe houses and hidden routes set up to lead refugees to freedom in South Korea. Seoul Train features courageous individuals from all over the world who put their own lives at risk to operate this "railroad."
There are an estimated 250,000 North Korean refugees living in China. Having escaped starvation and torture at the hands of the North Korean regime, refugees living in China must continue to fight for survival. The Chinese government systematically raids homes, train stations and even taxis looking for North Koreans who they categorize as illegal immigrants. Chinese citizens are rewarded for turning in North Koreans living silently among them.
North Korean agents also cross into China looking to capture and repatriate North Koreans for the "crime" of leaving their country. Defecting from North Korea is a capital offense, and repatriated refugees face human rights abuses ranging from concentration camps and torture to forced abortion and summary executions.
Using actual footage taken by activists, Seoul Train goes behind the doors of the covert safe houses where different groups of refugees plan their escapes.
Topics