Shaolin Ulysses: Kungfu Monks in America
Armed with the celebrated Shaolin training of body and mind made popular in kungfu movies, five Zen Buddhist monks set out to make new lives.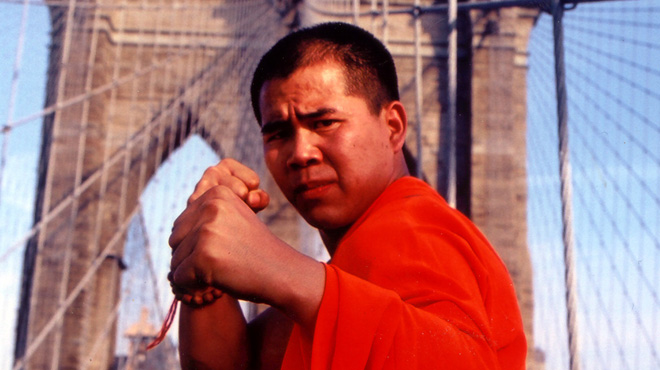 Series

Independent Lens, Global Voices, True Stories

Premiere Date

October 28, 2003

Length

60 minutes

Funding Initiative

Series and Special Projects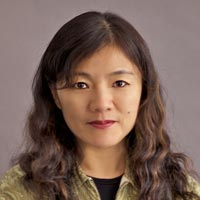 Producer/Director
Mei-Juin
Chen
Mei-Juin Chen is a native of Taipei, Taiwan. After graduating from Taiwan University in 1989, she moved to Los Angeles, where she received an M.A. in Visual Anthropology at the University of Southern California. In 1993, she founded Lotus Film Productions and embarked on a career as a documentary filmmaker, pursuing projects in Taiwan, China, and the… Show more United States. Her award-winning work has appeared on television in the U.S., Asia, and Europe, and at major international film festivals. Her first documentary, Hollywood Hotel (16mm), was shown in competition at the prestigious International Documentary Film Festival Amsterdam and at Vision du Réel in Néon, Switzerland. Her next documentary, The Worlds of Mei Lanfang (Betacam), debuted at the Berlin Film Festival in 2000 and was honored by Women in Film. Partnered with Martha Burr, she made two documentaries: Shaolin Ulysses: Kungfu Monks in America, which aired nationally on PBS's Emmy award-winning Independent Lens series in 2003; and Taiwan's Kungfu Secrets, commissioned by National Geographic Channel, was aired internationally in 2008 and 2009. Her 2007 documentary feature, Woman of the Southern Wind, won The Chris Statuette Award at Columbus International Film and Video Festival. In 2000, Ms. Chen received the Most Outstanding Asian Artist Special Award from Lincoln Center for the Performing Arts, the Chinese American Arts Council, and New York City's Department of Cultural Affairs. Show less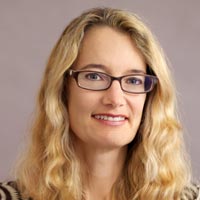 Producer/Director
Martha
Burr
Martha Burr has worked extensively in Asia for the last 10 years. She and partner Mei-Juin Chen produced and directed Shaolin Ulysses in 2003, a documentary that followed the journeys of five kungfu fighting monks to America; the film premiered on the PBS series Independent Lens. Subsequently they produced and directed Kungfu Secrets (2008), a… Show more documentary film for National Geographic Channel International about kungfu in Taiwan, and another National Geographic film, Super Yachts. Martha has lived in Los Angeles since 1992, where she directed numerous music videos that aired on MTV. She also worked in television and films as a writer, costumer, and production coordinator. In 1997, Martha was named the Executive Editor of Kungfu Magazine, where she became known as one of the leading experts on kungfu and other martial arts, was a consultant and talking head on History Channel and Animal Planet productions, and traveled at length in China and Southeast Asia. In 2005, Martha wrote and produced an award-winning documentary on the consciousness of babies called What Babies Want, in collaboration with ER star Noah Wyle. A graduate of Harvard College, Martha received her Ph.D. in American Studies at NYU in 1997. Show less
We fund untold stories for public media.
Learn more about funding opportunities with ITVS.
The Film
The famous fighting monks of the Shaolin Temple have seen a resurgence throughout the world, aided in part by the popularity of kungfu movies starring Jet Li and the Academy Award-winning Crouching Tiger, Hidden Dragon. Narrated by Beau Bridges, Shaolin Ulysses: Kungfu Monks in America traces the odyssey of five real Shaolin kungfu monks from China who immigrated to America in the 1990s.
China's Shaolin Temple — the legendary birthplace of kungfu and Zen Buddhism — is today's contemporary martial arts mecca. The monks dream of building American temples, doing Las Vegas shows, and producing Olympic champions. From New York to Texas to Las Vegas, their stories reflect a unique version of the American Dream — Shaolin style.
The stories of the five kungfu monks who left their homeland are as individual and varied as the men themselves. Shi Guolin opened a successful Buddhist temple and kungfu school in Flushing, Queens. Li Peng Zhang has married an American woman and now is raising a family in Brooklyn, New York. Two monks, Shi Xing Hao and Shi De Shan, have landed in Houston, Texas, where they coach young athletes aspiring to the Olympics (where kungfu became a medal sport in 2008) and teach brutal self-defense and submission takedowns to Texas police. And, finally, one of the biggest Shaolin stars, Shi Xing Hong, is off to Las Vegas, where he sees a perfect opportunity to spread Zen and kungfu in America.
Topics