Sisters: Portrait of a Benedictine Community
The women of St. Scholastica Monastery in Duluth, Minnesota pursue a balanced life based on the Rule of St. Benedict and face an uncertain future.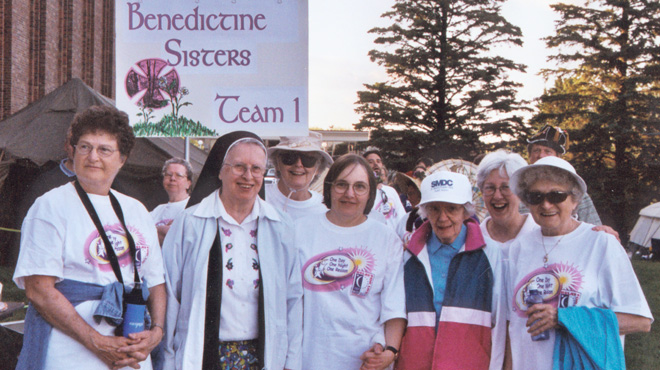 Series

Independent Lens

Premiere Date

December 20, 2005

Length

60 minutes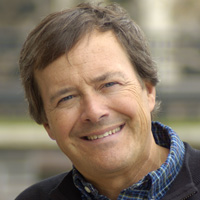 Producer
Tom Livingston
Tom Livingston is the field producer and location director for Pro Video Productions, Inc. in Duluth, Minnesota. A lifelong resident of Duluth, Livingston has produced and directed wilderness education projects for the state of Minnesota, community development projects for regional and national nonprofit organizations and programs for the… Show more National Highway Traffic Safety Administration and the Federal Aviation Administration. Some of Livingston's award-winning work includes Start-Up; The Best; Sisters: Portrait of a Benedictine Community; and Edge of a New Era, an FAA-sponsored documentary on the modernization of the national airspace system. Show less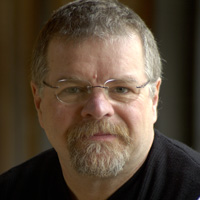 Producer
Jack Lind
Jack Lind is a producer, cameraman, and editor for Pro Video Productions, Inc., a full-service, for-profit video production company located in Duluth, Minnesota. Since 1982, Lind's artistic eye and dedication to photography, filmmaking, and video production have earned him numerous awards, including several Addys from the American Advertising… Show more Federation, four Telly statuettes and a New York Film and Television Silver Award. Lind has been a part of award-winning productions including Start-Up, a documentary on the successful building of an environmentally friendly paper mill on the shores of Lake Superior; The Best, a series of docudrama messages for a nationally acclaimed rehabilitation center; and Sisters: Portrait of a Benedictine Community. Show less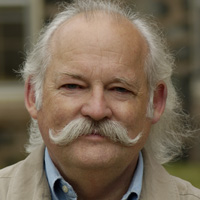 Producer
John Hanson
John Hanson is a veteran independent producer, director, and writer of motion pictures, television programs and documentaries. He has directed the feature films Northern Lights, Wildrose, and Shimmer and produced the public television specials Talking Pictures— winner of a regional Emmy Award — and A Sense of Place. Wildrose was selected for the… Show more respected New Films/New Directors series at MOMA and Northern Lights and Shimmer were both broadcast on the PBS series American Playhouse. In addition to Sisters: Portrait of a Benedictine Community, Hanson's documentaries include Western Coal, Prairie Fire, Rebel Earth, Survivor, Troubled Waters, and Edge of a New Era. His awards include the prestigious Camera d'Or Award at the Cannes International Film Festival, the Neil Simon Award for Best Screenplay in a Television Drama Series and the Grand Prize at Figueria Da Foz International Film Festival. His work has screened at many international film festivals, including Sundance, Venice, Toronto, Berlin, London, Chicago, and New York. Hanson is currently co-producing The Rhythm of Healing, a documentary portrait of the great Nigerian drummer and teacher, Babatunde Olatunji. He is also developing a dramatic feature, Nameless, set in the North Dakota Badlands and, with Sisters co-producer Tom Livingston, American Roads, a 13-part series for PBS on the nation's scenic byways. Show less
We fund untold stories for public media.
Learn more about funding opportunities with ITVS.
The Film
At St. Scholastica Monastery in Duluth, Minnesota, a community of Benedictine nuns is facing the challenges of a changing population, diminishing numbers and a world where quiet contemplation — central to the Benedictine tradition — is considered a luxury.
In Sisters: Portrait of a Benedictine Community, filmmakers John Hanson and Tom Livingston chronicle two years in the lives of the nuns of St. Scholastica, a Benedictine monastery founded on a commitment to work, communal prayer, and leisure — the three aspects of monastic life prescribed by the sixth century Roman, St. Benedict.
As of November 2005, 121 sisters remained in a community once home to more than 500. The average age at St. Scholastica is nearly 80; few young women are entering the order and there is increasing pressure to adapt to contemporary life. Benedictine monasteries across the nation are experiencing a similar trend. In 1965, close to 180,000 Benedictine sisters lived and worked in the U.S.; by 2004, the number had declined to 70,000.
Cameras follow as the sisters chant prayers, share meals and pursue their ministries—including teaching, caring for the sick and serving the poor—amid a climate of change and uncertainty. The result is a candid look at the monastery's growing pains through the eyes of elder nuns, who hold fast to old traditions, and young inductees who challenge the parameters of a monastic life.
Whether singing the Psalms together in chapel, gardening or cheering with a Minnesota Vikings football game on TV, the nuns of Sisters consider their future with spirit, conviction, and wit.
Topics