Skipping Up
A successful dropout-prevention project, has generated national interest as a model for schools with significant Latino populations.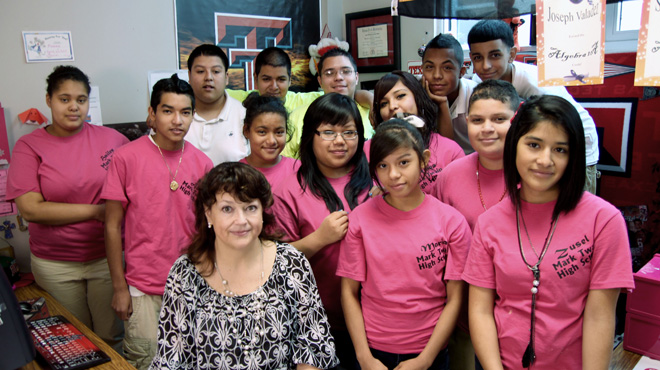 Series

Independent Lens

Premiere Date

September 24, 2013

Length

17 minutes

Funding Initiative

Series and Special Projects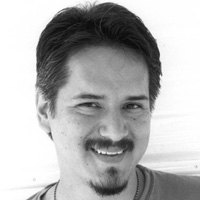 Director
Jim Mendiola
Jim Mendiola is a Los Angeles based writer/director. His award-winning film Pretty Vacant (1996), about a Sex Pistols obsessed Chicana punk rocker, has screened in numerous film festivals, museums, and colleges in the U.S. and Mexico, including South By Southwest (Best Narrative Short), the Havana International Film Festival, and the Guggenheim… Show more Museum. During Mendiola's Artpace residency in 2001, he collaborated with artist Ruben Ortiz Torres to create Ozzy Goes to the Alamo, which the duo claims to be "the world's first Chicano 3-D movie." Mendiola wrote and directed the one-hour movie Come and Take It Day (2002) starring Jacob Vargas and Jesse Borrego. Mendiola's first feature film, a rock and roll digital movie called Speeder Kills (2003) starring Amalia Ortiz and Xelina Flores, has screened at various film festivals across the country and was nationally broadcast on SíTV in the spring of 2005. His script, All the Young Dudes, was chosen for participation in the 2004 IFP Screenwriter's Lab and is currently in development. In addition, Mendiola is writing a screen adaptation of the Sandra Cisneros short story, Bien Pretty. Show less
We fund untold stories for public media.
Learn more about funding opportunities with ITVS.
The Film
Set primarily in Mark Twain Middle School in San Antonio, Texas, Skipping Up follows a group of eighth graders as they finish their year in the Middle School Partners Program, a new and highly successful dropout-prevention project that helps students who were previously behind catch up quickly. Students in the program have seen their chances of dropping out fall from 90% to 10% while their tests scores in many cases exceed that of their peers, and it has generated national interest as a model for schools with significant Latino populations.
Topics