A Son's Sacrifice
When Imran Uddin takes over his father's halal slaughterhouse, he leads a ritual that tests his devotion to his family and his faith.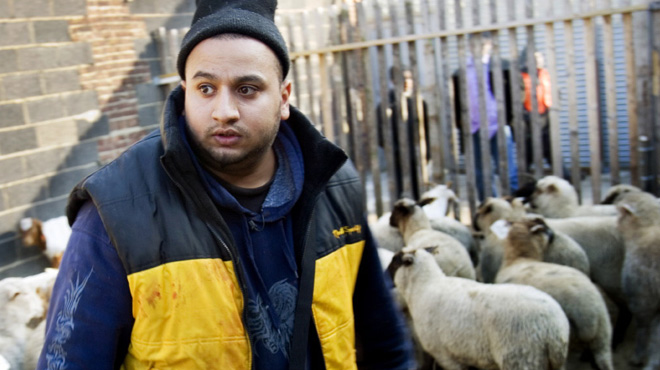 Series

Independent Lens, Global Voices

Premiere Date

January 22, 2008

Length

30 minutes

Funding Initiative

Open Call
Award
2007 Tribeca Film Festival-Best Documentary Short
Award
2007 International Documentary Association (IDA)-IDA Award - Short Documentaries
Award
2007 Silverdocs-Audience Award for Short Film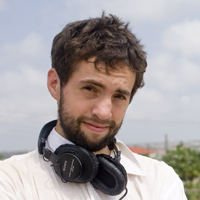 Director
Yoni Brook
Yoni Brook is a film director and photographer. His first collaboration with Musa Syeed, A Son's Sacrifice, won Best Documentary Short at the Tribeca Film Festival and Best Documentary Short at the International Documentary Association (IDA) Awards. Brook and Syeed also made The Calling, which is about young religious leaders. Brook has worked as a… Show more photojournalist for The New York Times, The Washington Post, The Seattle Times, and The (Memphis) Commercial Appeal. He speaks regularly about photojournalism and has instructed students at Columbia University's Graduate School of Journalism. Brook is a graduate of New York University's Tisch School of the Arts and was selected to attend the CPB/PBS Producers Academy and the Berlinale Talent Campus Doc Station program. Show less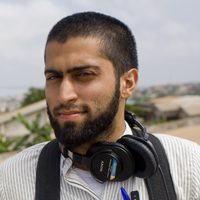 Producer
Musa Syeed
Musa Syeed is an independent filmmaker and writer. He partnered with Yoni Brook to produce A Son's Sacrifice, which explored a father-son relationship at a halal slaughterhouse in Queens, and co-directed The Calling with Brook. Syeed was a Fulbright Fellow in Cairo, Egypt, where he focused on experimental filmmaking and Muslim identity. As a writer, he… Show more has produced original theatrical work for the Children's Museum of Manhattan and is the recipient of the 2008 Sloan Feature Film award for his screenplay on environmental issues in Kashmir. Syeed has worked as an educator in schools, community centers and prisons and was an adjunct professor of cross-cultural documentary production at Williams College in 2008. He has served as an advisor for film and television companies, including Thirteen/WNET New York. Syeed is a graduate of New York University's Tisch School of the Arts in the Middle Eastern and Islamic studies department. Show less
Producer
marco williams
Marco Williams is a filmmaker and film educator, best known for Two Towns of Jasper, which won a Peabody Award and was nominated for the Grand Jury Prize at Sundance. His directing credits include: The Undocumented (Independent Lens/PBS); Inside the New Black Panthers (National Geographic); Banished (Independent Lens/PBS); Freedom Summer (History… Show more Channel); I Sit Where I Want: The Legacy of Brown v. Board of Education (MTV); MLK Boulevard: The Concrete Dream (Discovery Times); Making Peace: Rebuilding our Communities (PBS); The Pursuit of Happiness: With Arianna Huffington (PBS); Without a Pass (PBS); In Search of Our Fathers (Frontline/PBS); and From Harlem to Harvard (The Learning Channel). In addition to the Peabody, Williams' awards include a Beacon, an Alfred I duPont, a Pan African Film Festival Outstanding Documentary Award, a Full Frame Documentary Festival Spectrum Award, and the National Association of Black Journalists First Place Salute to Excellence Award. Show less
We fund untold stories for public media.
Learn more about funding opportunities with ITVS.
The Film
At first glance, Imran Uddin is just another 27-year-old New Yorker struggling to take over his family's business — what's unique is that his father's business is a "pick-your-own" slaughterhouse. The son of an immigrant, Imran must confront his mixed Bangladeshi-Puerto Rican heritage and gain acceptance from his father's conservative Muslim community. On one of Islam's holiest days, Imran must lead a sacrifice that will define him as a Muslim, as an American, and as a son.
During the holiday of Eid-al-Adha, also known as Qurbani, Muslims are commanded to slaughter a goat, lamb, or bull to honor the Koranic story of Abraham's willingness to sacrifice his son for God. The event draws hundreds of families to the Uddins' slaughterhouse in Queens, New York City. The annual celebration holds symbolic meaning for the fathers who pass this tradition on to their sons. The slaughter also means grueling work, and Imran's efforts to manage the slaughterhouse culminate with his preparation for the Qurbani holiday. Yet, even as he toils, Imran, who is the son of a Bangladeshi father and a Puerto Rican mother, is challenged as not being "Muslim enough" by some of the slaughterhouse clients.
A Son's Sacrifice traces Imran's journey to convince himself, his father and his Muslim brethren that he is a part of their community. Produced by a Muslim-Jewish filmmaking team, the Uddin family's intergenerational story speaks to the shared experience of the children of immigrants.
Topics