Southern Belle
At the Athenaeum Girls' School, young women from around the world signed up to become that iconic and romantic image of southern identity.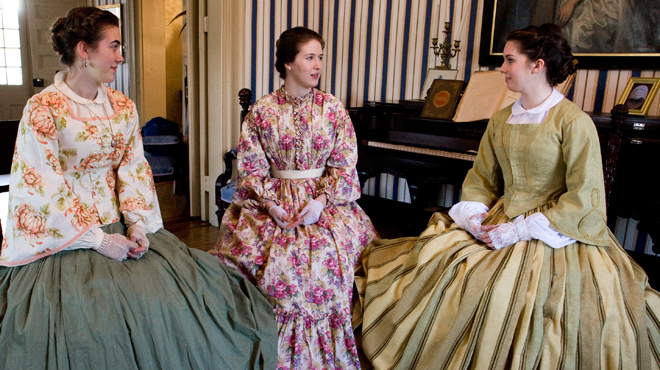 Series

APT Presentation

Premiere Date

July 1, 2011

Length

60 minutes

Funding Initiative

Open Call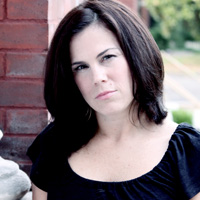 Producer/Director
Kathy
Conkwright
Kathy Conkwright is co-founder of MakeWright Films, established in 2007. Before becoming an independent producer, Conkwright worked as a staff producer for Nashville Public Television (NPT) and spent nine years in New York working in a variety of roles with Bill Moyers and Frontline at PBS, Turning Point at ABC, and Dateline at NBC. She also served as the… Show more senior associate producer on an independent-feature length documentary, Well Founded Fear, which premiered at Sundance and broadcast on the PBS series P.O.V. Winner of multiple Emmy, Gracie, and NETA Awards her credits include nationally and locally broadcast films seen on topics as diverse as political and social history, music, civil and human rights, political asylum, public education, and a federal inmate's suspicious death, which lead to a U.S. Justice Department investigation. Conkwright has also taught documentary production classes at Vanderbilt and Fisk University and served on two local film boards for a decade. She is presently getting her MFA in Integrated Media Arts from Hunter College in New York City. Show less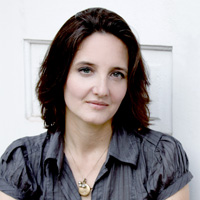 Producer/Director
Mary
Makley
Mary Makley is co-founder of MakeWright Films, established in 2007. Her locally and nationally broadcast programs have won multiple Emmy, Gracie and NETA awards. She has been an independent producer and freelance editor for nine years. Clients include Nashville Public Television, Country Music Television, and Time Life Music. She co-produced a PBS… Show more documentary Andrew Jackson: Good, Evil, & the Presidency. She co-wrote and edited The Carter Family: Will the Circle Be Unbroken, which was acquired by the flagship PBS series, American Experience. Current projects include the first in a series of seven documentaries on the state of children's health in Nashville, Tennesssee. Show less
We fund untold stories for public media.
Learn more about funding opportunities with ITVS.
The Film
The Civil War may be long over but the spirit of rebellion is hard to extinguish in the South even in something as innocent as a girls' summer camp. Southern Belle, a documentary film by MakeWright Film partners Kathy Conkwright and Mary Makley is an insider's look at the 1861 Athenaeum Girls' School in Columbia, Tennessee, where the antebellum South attempts to rise again.
Every summer, young women from around the world eagerly sign up to become that iconic and romantic image of southern identity: the southern belle, replete with hoop skirt, hat and gloves, singing the region's anthem, "Dixie." The camp is held in the historic headmaster's home of what was originally a four-year college for young women from 1850 to 1920. Never before have cameras been allowed to closely shadow the students and teachers during this intensive week of historical reenactment.
The teachers, all of whom work for no compensation, hope to instill genteel manners and build pride in Southern heritage. Instructor and camp founder Mark Orman explains, "I just don't want the things that our families did to be discounted ... You have to judge things that were going on in the past by the past." They have also carefully selected the time period so they can share the "truth" with the next generation about why the South seceded from the Union. For them, the Civil War had little to do with slavery and everything to do with states' rights and unfair taxation.
Critics, however, say that by promulgating a Southern identity that erases emancipation as a cause of the Civil War and glorifies a disempowered female image, the camp experience whitewashes history and misinforms the next generation. Orman, who teaches high school history, says, "I'm not sure that everything has to be balanced ... The kids ... who come to high school already know all the bad about slavery. It's been taught to them and taught to them and it needs to be because slavery's wrong. But there is a good side too, you know, there was a part of life that was happy."
Is the camp a self-esteem building, living history experience, or does it ultimately reinforce separations between race, gender, and geography in the present? As we begin the 150th anniversary of the Civil War, Southern Belle captures the divisive historical memory of an American subculture and challenges us to consider how a romantic portrayal of the past can affect current attitudes that continue to define and divide America today.
Topics