Steal a Pencil for Me
Academy Award nominee Michele Ohayon explores how love survived the horror of the Holocaust.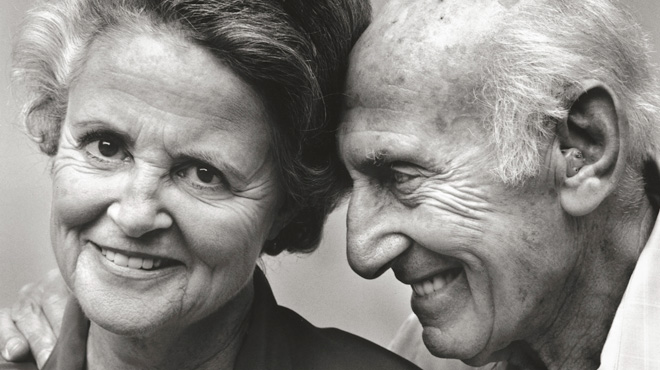 Series

Independent Lens

Premiere Date

May 26, 2009

Length

60 minutes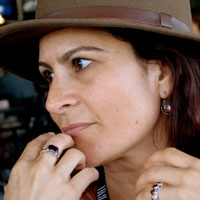 Director
Michèle Ohayon
Michèle Ohayon is an award-winning director, writer, and producer. Born in Casablanca, Morocco and raised in Israel, Ohayon graduated from Tel Aviv University with a degree in film and television. In 1984, she received the Israeli Best Film Award for Pressure, one of the first dramatic films on the Israeli-Palestinian conflict. She moved to Los Angeles… Show more in 1987, where she directed a succession of critically acclaimed dramatic and documentary features. Her award-winning, feature-length documentary It Was a Wonderful Life explores the plight of upper-middle-class women who live out of their cars and become the "hidden homeless." Narrated by Jodie Foster and with music by Melissa Etheridge, the film aired nationally on PBS and Oxygen. Colors Straight Up, Ohayon's second feature-length documentary, received a nomination for the 1997 Academy Award for Best Documentary Feature as well as numerous other awards. Colors Straight Up aired on PBS and then around the globe. In 2005, Ohayon completed the documentary-comedy Cowboy del Amor, which garnered nominations and awards at festivals around the U.S. She is working on The Richard Clarke Project, which tells the story of the United States' pursuit of security. Show less
We fund untold stories for public media.
Learn more about funding opportunities with ITVS.
The Film
In June 1943, Ina Soep, the rich and beautiful daughter of an Amsterdam diamond cutter, met a married couple — a poor accountant named Jack Polak and his vivacious wife, Manja — at a birthday party for a friend. Six months later, the three of them were sharing a barrack at Kamp Westerbork, a Nazi holding camp in the north of Holland. So begins one of the most complex stories of love, hope, and transcendent luck to emerge from the Holocaust.
Steal a Pencil for Me chronicles Ina and Jack's improbable love story, weaving their past and present lives with the bitter sweetness of decades-old love letters written in concentration camps with stolen pencil stubs.
While at Kamp Westerbork, under the watchful gaze of his wife, Jack pursues Ina. Eventually, his persistence and optimism wins her heart. When Manja objects, the would-be lovers resort to exchanging secret love letters, creating a paper trail of their incredible courtship and of the grim reality that surrounds them. Against a backdrop of death and disease, hard labor and fights over stale bread, the two lovers hang onto their dreams. When Ina falls ill, it is Manja who gives up her bread so that her Ina might eat and regain her strength.
When the three are transferred to the infamous concentration camp Bergen-Belsen — the last stop for thousands of Dutch Jews — Jack labors from dawn until dark, yet still finds time to compose lyrical prose for his beloved.
Steal a Pencil for Me is the story of love blooming in the midst of genocide, of passion immortalized in a clandestine exchange of letters and of the optimism that sustains two star-crossed lovers caught in the crosshairs of the Holocaust.
Topics