Stolen
Two thieves gained entrance to the Isabella Stewart Gardner Museum in Boston, executing the largest art heist in modern history.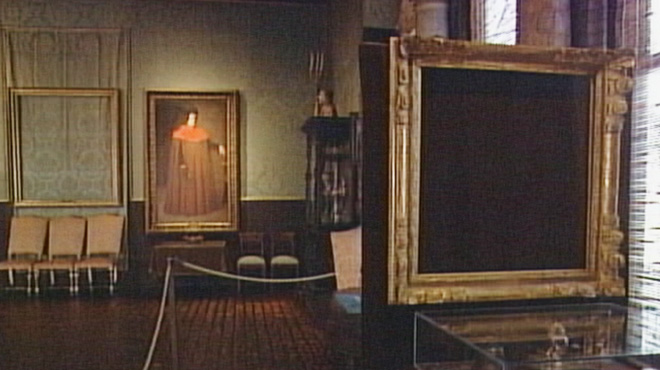 Series

Independent Lens

Premiere Date

March 20, 2007

Length

90 minutes
Award
2005 Avignon Film Festival-Best Documentary
Award
2005 Avignon Film Festival-UCMF Award
Award
2005 Sarasota Film Festival-Audience Award, Best Documentary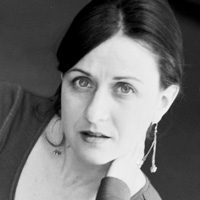 Director
Rebecca Dreyfus
Rebecca Dreyfus is an award-winning independent filmmaker. Legendary film critic Stanley Kauffman has called her work "a testament to what film can do in the hands of a good documentarian: turn fact into truth." Dreyfus's full-length film Stolen garnered an audience award as well as prizes for best documentary and best musical score. Her first… Show more award-winning feature film, titled Bye-Bye Babushka, opened to critical acclaim in New York and Los Angeles and has been shown on television in more than 25 countries including PBS affiliates in the United States. Her two short films The Waiting and Roadblock have also earned prizes around the world as well as national and international television broadcasts. Dreyfus resides in New York and holds a BFA in film from SUNY Purchase. She has received numerous fellowships and grants for her work from institutions including the Sundance Film Institute, New York State Council on the Arts, the New York Foundation for the Arts (NYFA), the Jerome Foundation, the Roy W. Dean Foundation and Women in Film. Show less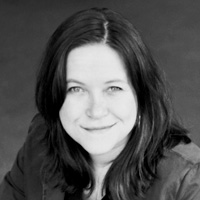 Producer
Susannah Ludwig
The Sundance Institute named Susannah Ludwig the 2003 Mark Silverman Fellow. She is the co-founder of Persistence of Vision Films/Flourish Films, a New York-based production company. Ludwig's film Stolen won the audience award at the 2005 Sarasota Film Festival and the best documentary award at the New York Avignon Film Festival. Ludwig has been a major… Show more force in the realization of numerous critically acclaimed films including Our Song, directed by Jim McKay, The Ballad of Ramblin' Jack, Spring Forward starring Ned Beatty and Liev Schreiber, and La Ciudad, recipient of the Open Palm Award at the Gotham Award and Best Picture at the Havana Film Festival. She was an associate producer on Mutiny: Asians Storm British Music. Ludwig has also produced numerous short subject films such as Shadowboxer, directed by Vilka Tzouras; The Hat, directed by Julia Jordan and Terry Stacey; and Weekend Getaway, directed by Elizabeth Holder. Additionally, Ludwig has produced six behind-the-scenes documentaries for American Movie Classics and the Independent Film Channel including The Making of Camp, which aired on IFC in 2003. In addition to her feature and television work, Ludwig often acts as producer on corporate videos and commercials, including clients such as AVON, Calvin Klein, House and Garden magazine and the New York Design Center. She is on the adjunct faculty at Long Island University where she teaches documentary film production. Show less
We fund untold stories for public media.
Learn more about funding opportunities with ITVS.
The Film
It was the most expensive art heist in American history. In March 1990, two thieves disguised as Boston police officers gained entrance to the Isabella Stewart Gardner Museum and successfully plundered $500 million worth of art. Among the 13 priceless works stolen were Rembrandt's The Sea of Galilee and Vermeer's The Concert, one of only 35 of the master's surviving works.

Stolen raises a new magnifying glass to this crime, following the renowned art detective Harold Smith as he pursues the mystery of the stolen works. Despite his lifetime battle with skin cancer, the cunning and witty Smith has made this case his personal obsession, working with what hope remains. What follows is a wild journey that crosses two continents, entailing secret meetings with a member of Boston's criminal underworld, a former Scotland Yard detective, and a talkative informant called "The Turbocharger" who happened to know a great deal about a particular international terrorist group and its possible link to the missing Gardner art. With Smith as a guide, Stolen journeys into the mysterious and surreal world of stolen art and examines the many possibilities as to where the art might be today.

Interwoven with Smith's investigation are noted contemporary authors discussing the power of Vermeer's work, as well as collector Isabella Stewart Gardner's turn-of-the-century correspondence (read by Blythe Danner) with her advisor Bernard Berenson (read by Campbell Scott). These subplots give the film a larger context and help illuminate just what the world has lost.

An outrageous story of the largest unsolved art theft in American history, Stolen brings the audience on a journey to understand not just a crime but also the nature of beauty itself — its fragility and its power.
Topics