Stray Dog
Ron "Stray Dog" Hall, a motorcyclist trying to reconcile his actions during the Vietnam War, becomes an advocate for fellow veterans.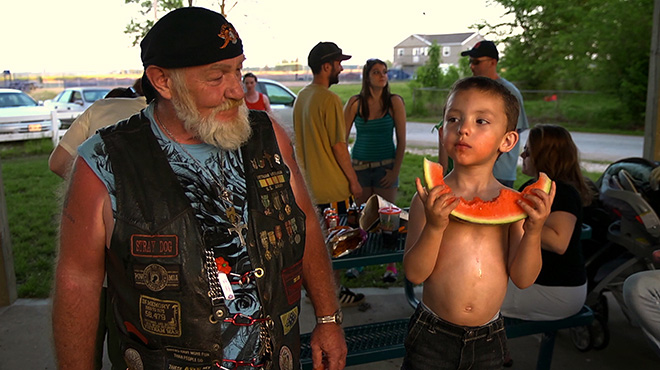 Series

Independent Lens

Premiere Date

November 9, 2015

Length

90 minutes
Nominated
2015 Independent Spirit Awards-Best Documentary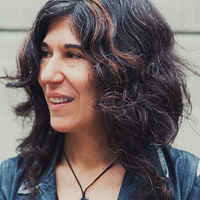 Director
Debra Granik
Debra Granik started working in film and video in the Boston grassroots media movement in the late '80's. She studied politics at Brandeis University and her first forays into operating a camera and collaborating on political documentation were with Boston-based media groups such as the Women's Video Collective. While in Boston she had the good fortune… Show more to be able to take classes at Mass. College of Art, Studio for Interrelated Media, which exposed her to a great variety of film work and traditions. Granik shot and produced educational programs related to workplace health and safety issues for local trade unions and for the Massachusetts Division of Occupational Safety. She moved to NYC to attend New York University's graduate film program, seeking a way to interrelate her interest in real-life experience and story structure, which she found in the film tradition of neo-realism, through a mentor at NYU. At NYU, she made several short films, one of which, Snake Feed, garnered an award at Sundance, which led to involvement in the Sundance Screenwriting and Directing Labs. She expanded the story from Snake Feed into a longer script which formed the basis for the feature Down to the Bone, created with her producing partner, Anne Rosellini. Down to the Bone was awarded Best Director prize at the 2004 Sundance Film Festival. Her next film, Winter's Bone, was nominated for four Oscars, including Best Picture, and won the Grand Jury Prize at the 2010 Sundance Film Festival. Granik and co-writer Rosellini were Oscar-nominated for Best Adapted Screenplay. Show less
Producer
Anne Rosellini
Anne Rosellini is an independent film producer who runs a production and development company in NYC with director Debra Granik. Together they made 2010 Oscar-nominated film Winter's Bone, starring Jennifer Lawrence, and 2004 Sundance winner Down to the Bone, starring Vera Farmiga. Rosellini came from a background in programming and acquisitions. She… Show more founded the 1 Reel Film Festival in Seattle in 1996, which became one of the largest showcases of independent short film in the U.S. She was also a programmer for SIFF, WIC, and the Arab Film Festival before becoming an Acquisitions Manager for AtomFilms, an online platform for short films that was way ahead of its time. She holds a BFA from The School of the Art Institute of Chicago. Show less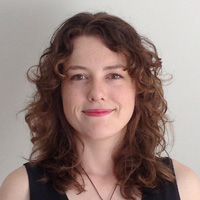 Producer
Tory Stewart
Victoria Stewart is a New York-based film editor and producer who works in both narrative and documentary. Victoria edited and produced Stray Dog, which premiered at the 2015 Los Angeles Film Festival, winning Best Documentary Feature, and was nominated for Best Documentary at the 2015 Independent Spirit Awards. Previously, Victoria was an assistant… Show more editor on Winter's Bone, and the editor of Hillbilly Up, a documentary about Ozarks culture that accompanied the film's release. Prior to her career in post-production, she worked as an art department assistant for film and television. She's also co-produced and edited a documentary about life after incarceration. Victoria hails from San Francisco and received a BA in the humanities from Stanford University, where she wrote her thesis on the interplay of fiction and nonfiction in the films of Werner Herzog. She is an active member of the Brooklyn Filmmakers Collective. Show less
We fund untold stories for public media.
Learn more about funding opportunities with ITVS.
The Film
From Debra Granik, director of the Oscar-nominated Winter's Bone, comes this portrait of a motorcycle-riding, freedom-loving, Vietnam veteran cast in the mold of an outlaw biker. But there's much more to burly, bearded Ronnie "Stray Dog" Hall than meets the eye. Below the surface, Stray Dog is forever wrestling with the brutal legacy of the Vietnam War — a constant struggle of conscience, remorse, and forgiveness.
Topics