Summer Pasture
Locho and Yama are nomadic herders in Tibet. They're faced with a difficult choice as their way of life begins to give way to the modern world.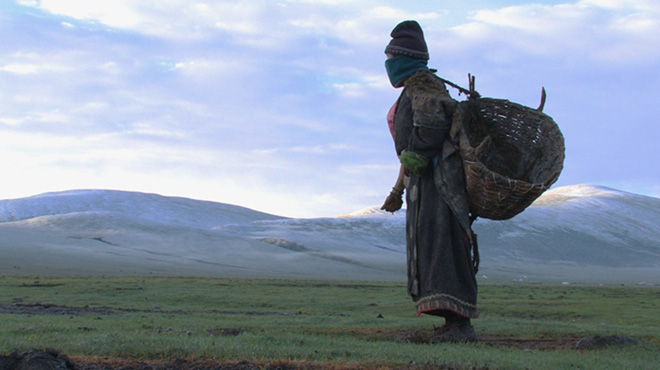 Series

Independent Lens

Premiere Date

May 10, 2012

Length

90 minutes
Award
2012 Peabody Awards-George Foster Peabody Award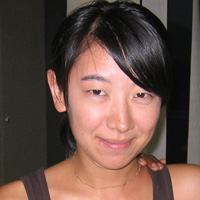 Producer/Director
Lynn True
Lynn True is a New York-based filmmaker. After growing up in South Korea, India, Chicago, Washington D.C., Arizona's Hopi reservation, and suburban Oregon, Lynn and her family settled in New York City. She received a joint degree in Urban Studies and Architecture from Brown University and began her film career as an assistant editor at NBC News and PBS. She… Show more has since gone on to make independent films including iThemba|Hope (Sundance Channel, 2005), about an HIV+ choir from South Africa; and LUMO (Student Academy Award winner, PBS's POV, 2007), a documentary that intimately follows a young woman in the Democratic Republic of Congo and her process of recovery after being violently raped. She is also an independent curator at New York's Maysles Cinema in Harlem where she and Nelson Walker are co-founders and directors of the Tibet in Harlem and Congo in Harlem film festivals which are aimed at presenting and promoting the works of established and emerging Tibetan and Congolese filmmakers and artists. Show less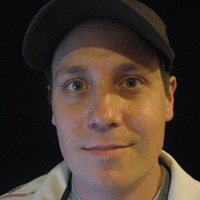 Producer/Director
Nelson Walker
Nelson Walker began his career working on documentaries for Discovery Channel, History Channel, and PBS's NOVA. His directorial debut, iThemba|Hope– a documentary about an HIV+ choir from South Africa – aired on Sundance Channel in 2005. Nelson has worked extensively in Tibet, as a visiting instructor at Tibet University in Lhasa and contributor to the… Show more Tibetan & Himalayan Library. His film LUMO – about a young Congolese woman recovering from a traumatic fistula – won a Student Academy Award, the President's Award at the Full Frame Documentary Film Festival, and aired nationally on PBS's POV series in 2007. Nelson holds a B.A. from Brown University and an MFA in Film Directing from Columbia University. Show less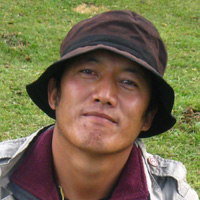 Co-Director
Tsering Perlo
Tsering Perlo founded Rabsal, a local Tibetan NGO that engages Tibetans in filmmaking to preserve and regenerate Tibetan culture and customs. He lives in Dzachukha (Shiqu) County, Ganzi Tibetan Autonomous Prefecture and graduated from the Sichuan Province Tibetan School (SPTI). Perlo has worked with numerous organizations, including the Tibet… Show more Fund, The Bridge Fund, and the Tibetan & Himalayan Library at the University of Virginia. Perlo is the first recipient of the Machik Fellowship, a program designed to support dynamic Tibetan change-makers working to strengthen their communities and environments. Show less
We fund untold stories for public media.
Learn more about funding opportunities with ITVS.
The Film
Summer Pasture is the story of a young nomadic couple living with their infant daughter in the high grasslands of eastern Tibet. The film offers a rare window into a highly insular community seldom seen by outsiders. In the collective imagination of Tibet, nomads have traditionally occupied a dual role — romanticized as embodying the purest form of Tibetan identity, and mocked as being backwards, uncivilized, and inferior.
Locho (30) and his wife Yama (27) live in Zachukha, eastern Tibet – nicknamed "5-most" by Chinese for being the highest, coldest, poorest, largest, and most remote county in Sichuan Province, China. During the summer months, Locho and Yama make their home in a high valley pasture, more than 15,000 feet above sea level. Neither crops nor trees grow here, but the scrubby alpine grasses that do make ideal grazing for their herd of yaks and horses. Locho and Yama depend almost entirely on their animals for survival, just as their ancestors have for generations.
Summer is the busiest time for nomads, especially women, who are responsible for producing the family's primary domestic products. Each morning Yama rises hours before dawn to milk the yaks and spread yak dung, which is dried and used as fuel. The butter and cheese she processes from the milk are staples of the nomad diet, and stockpiled for consumption during the winter months.
Locho has been herding since he was six years old. When he was young, his mother died. He wanted to go to school, but his grandmother would not let him. From that point forward, he "followed the yak's tail." As the man of the tent, Locho is responsible for wrangling the yaks and making the six-hour trip into town to buy supplies.
Central to Locho and Yama's lives is their five-month old daughter. In the winter they'll take her to the lama at the local monastery to be named, but for now they call her Jiatomah, meaning "pale chubby baby."
Summer Pasture is, at its heart, a closely observed portrait of Locho and Yama's relationship, depicting moments of tenderness, annoyance, humor, and courage. Through the obstacles they face, one gains greater knowledge of the broad social changes that are taking hold of Tibet.
Topics