The Supreme Price
Hafsat Abiola is a daughter determined to realize her parents' dreams of alleviating poverty and bringing democracy to Nigeria.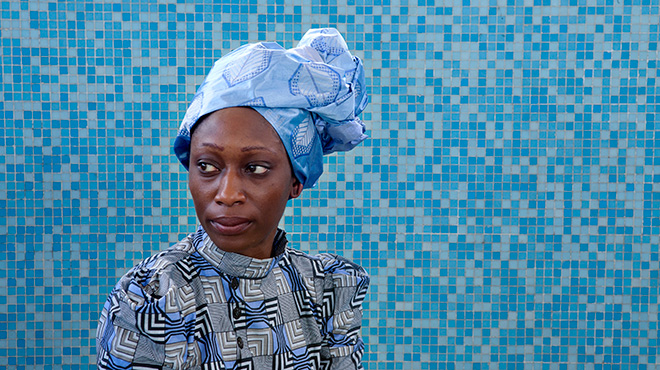 Series

Global Voices

Premiere Date

June 12, 2016

Length

60 minutes

Funding Initiative

Open Call
Nominated
2015 The Grierson Trust-Best Historical Documentary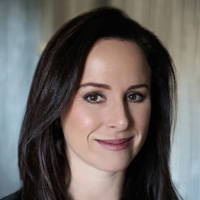 Producer/Director
Joanna Lipper
Joanna Lipper is an award-winning filmmaker, photographer and author. Her documentary The Supreme Price, received the Gucci Tribeca Spotlighting Women Documentary Award and was named Best Documentary at Africa International Film Festival (AFRIFF). The film was nominated for a Grierson Award and an African Movie Academy Award. As a Lecturer at… Show more Harvard University, Lipper taught Using Film For Social Change (2010 -2015). Her work as a documentary filmmaker has been supported by the MacArthur Foundation, Ford Foundation/Just Films, ITVS, the Gucci Tribeca Documentary Fund, Chicken & Egg Pictures, Women Make Movies, IFP Spotlighting Documentaries, Britdoc Foundation and The Fledgling Fund. An extended trailer from The Supreme Price was commissioned to launch Gucci's Chime for Change Women's Empowerment Campaign at TED 2013 and globally. The film was selected as the closing night event of the Aspen Ideas Festival in 2014. Previous films Joanna Lipper has produced and directed include the award-winning documentary Inside Out: Portraits of Children, Growing Up Fast and Little Fugitive. Lipper's nationally-acclaimed book about teen parenthood, Growing Up Fast, was published by Picador in 2003 and called "Compelling and important...this book adroitly illuminates a social crisis" by Publisher's Weekly. Lipper's photography has been published and exhibited at museums and galleries in the US and overseas. In 2016, her photographs were on view in London, featured in the exhibition Chief Nike Davies-Okundaye: The Power of One Woman at the Gallery of African Art (GAFRA). Lipper is based in London where she runs Vertumnus Productions. Show less
We fund untold stories for public media.
Learn more about funding opportunities with ITVS.
The Film
In 1993, Nigeria elected M.K.O. Abiola as president in a historic vote that promised to end years of military dictatorship. Shortly after, the election was annulled and a military coup brought General Sani Abacha into power. M.K.O Abiola was imprisoned and his wife, Kudirat, took over the leadership of the pro-democracy movement. She organized rallies and the longest oil workers strike in Nigerian history, winning international attention for the Nigerian struggle against human rights violations perpetrated by the military dictatorship. Because of this work, she too became a target and was assassinated in 1996.
In The Supreme Price, director Joanna Lipper elegantly dovetails past and present as she tells this story through the eyes of eldest daughter, Hafsat Abiola, who was about to graduate from Harvard when her mother was murdered. Her father died in prison two years later. Determined not to let her parents' ideals die with them, Hafsat has dedicated her adult life to continuing their fight for democracy. Returning to Nigeria after years abroad, she is at the forefront of a progressive movement to empower women and dismantle the patriarchal structure of Nigerian society.
An intimate rendering of the epic and tragic intergenerational Abiola family saga, The Supreme Price provides an unprecedented look inside Africa's most populous nation from the perspective of women, exposing a deep history of political corruption and a culture where a tiny circle of political elites monopolize billions of dollars worth of oil revenue while the vast majority of the 165 million Nigerian people remain impoverished.
Topics