Team Qatar
Fve Middle Eastern teens from the world's richest country are initiated into the cutthroat subculture of competitive high-school debating.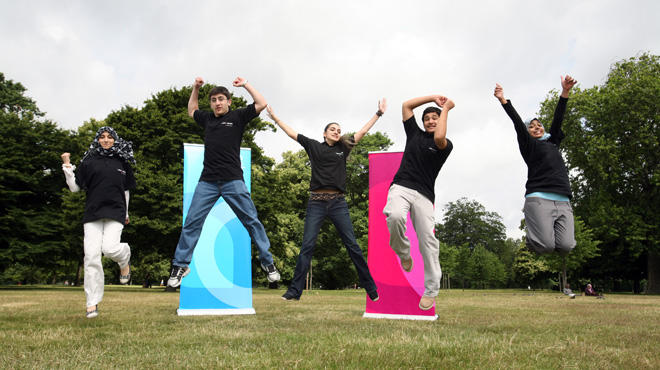 Series

Global Voices

Premiere Date

August 1, 2010

Length

60 minutes
Producer/Director
Liz Mermin
We fund untold stories for public media.
Learn more about funding opportunities with ITVS.
The Film
Cheerfully fulfilling QatarDebate's mission of "creating the leaders of tomorrow through a culture of discussion and debate," the members of the first Qatari national debate team prepare for the world championship in this documentary from Liz Mermin. Guided by the 22-year-old former president of the Oxford Union, they direct their immense curiosity and ambition towards mastering the arcane strategies of British parliamentary debate. They are determined to show they are not closed-minded extremists – and even more determined to win. Quirky and endearing, entertaining and informative, the film offers an entertaining window onto the rapidly growing global culture of the Arab world and its relation to the West.
Following the debaters and their English coach from Qatar's capital of Doha to London, New York and finally Washington, the film offers up a cultural examination as well as a thrilling competition.
Topics