The Team
Kenyans hope that this dramatic soap opera series, created after Kenya's violent 2007 presidential election, will help bridge deep ethnic divisions.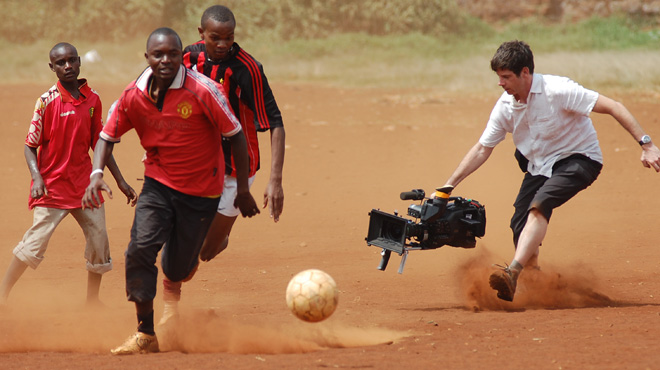 Series

Global Voices

Premiere Date

September 4, 2011

Length

60 minutes

Funding Initiative

International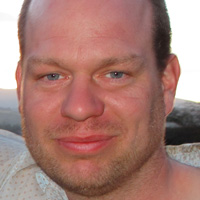 Director/Producer
Patrick
Reed
A decade ago, Patrick Reed abandoned a PhD program in History (with a focus on genocide studies) to work on documentaries, first as a writer/researcher, then as a director. Many of his films explore human rights issues in a vérité style, following compelling characters as they struggle with the past and present. Reed has collaborated with Peter Raymont on… Show more several White Pine Pictures' award-winning productions over the years, playing a key creative role on Shake Hands with the Devil: The Journey of Roméo Dallaire. Reed directed Tsepong: A Clinic Called Hope, a cinema vérité chronicle of the work of doctors and nurses fighting the HIV/AIDS pandemic in Lesotho, Africa. Tsepong received the 2006 Deborah Fletcher Award from the Canadian International Development Agency for Best Documentary dealing with international issues. It is also a multiple Gemini Award nominee and has been screened internationally at various film festivals. His film Triage: Dr. James Orbinski's Humanitarian Dilemma had its world premiere at the 2007 International Documentary Film Festival Amsterdam (IDFA)and its North American premiere of at Sundance 2008. Show less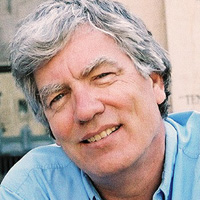 Executive Producer
Peter
Raymont
Filmmaker, journalist, and writer Peter Raymont has produced and directed more than 100 documentary films and series during a career of 34 years. His films have taken him to Ethiopia, Nicaragua, India, Rwanda, the High Arctic, and throughout North America and Europe. Raymont is the recipient of 35 international awards including the Canadian Genie, 4… Show more Gemini Awards, several Gold and Silver Hugos, The Sesterce d'Argent and other international honours. His documentary feature, Shake Hands with the Devil: The Journey of Roméo Dallaire was honored with the 2005 Audience Award for World Cinema Documentaries at Sundance Film Festival and the 2007 Emmy Award for Best Documentary. Raymont's film A Promise to the Dead: The Exile Journey of Ariel Dorfman premiered at the 2007 Toronto International Film Festival. Show less
We fund untold stories for public media.
Learn more about funding opportunities with ITVS.
The Film
In the wake of Kenya's 2007 election violence, Kenyans scramble to produce a dramatic TV soap opera series about a fictional soccer team, hoping taboo storylines can bridge deep ethnic divisions. The Team explores whether the lowliest of art forms can achieve the loftiest of ideals: transformative social change.
Topics