The Interpreters
Afghan and Iraqi interpreters risked their lives aiding American troops. Will the U.S. protect them or doom them to a death sentence?
Series

Independent Lens

Premiere Date

November 11, 2019

Length

60 minutes

Funding Initiative

Open Call
Nominated
2019 News and Documentary Emmy Awards-Outstanding Politics & Government Documentary
Award
2018 Mountainfilm in Telluride-Moving Mountains Prize
Producer/Director
Andrés Caballero
Andrés Caballero is a New York based director/producer and journalist. He co-directed Gaucho del Norte, an observational documentary that follows the journey of a Patagonian immigrant sheepherder recruited to work in the American west, and is also a 2016 MacArthur Documentary Grant recipient for The Interpreters. He is a Firelight Media Documentary… Show more Lab fellow and recently produced An Act of Worship for Field of Vision. Previously, he worked as a producer for StoryCorps, recording the stories of military personnel who served in post 9/11 conflicts. He is a former NPR/Above the Fray fellow, where he reported stories from Cameroon and the Central African Republic. Andrés a former producer for Latino USA and his stories have appeared on NPR's Morning Edition, Weekend Edition, PBS' America Reframed and print publications across the US. He holds a MS from the Columbia School of Journalism Show less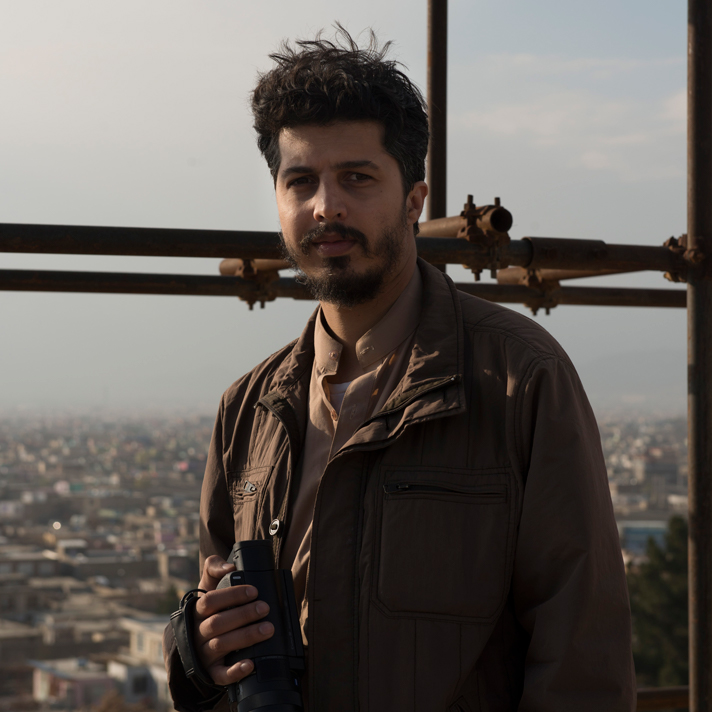 Producer/Director
Sofian Khan
Sofian Khan is the founder of Capital K Pictures— a New York-based production company focusing on documentary work. His shorts have appeared on Field of Vision, Al Jazeera, PBS, Fusion, The Atlantic and Huffington Post. He is a 2016 MacArthur Documentary Grant recipient for his film The Interpreters, currently in post-production. Sofian's first… Show more feature, The Dickumentary— a definitive history of the penis from its evolution millions of years ago, to today— was acquired by Breaking Glass Pictures in the US, and made its festival premiere at the Atlanta Film Festival. His second feature, Gaucho del Norte, was released shortly after, co-directed with producing partner Andrés Caballero. The film was a Jerome Foundation grant recipient. It premiered at the 2015 Big Sky Documentary Film Festival, and afterwards aired on PBS' America ReFramed series. Show less
We fund untold stories for public media.
Learn more about funding opportunities with ITVS.
The Film
Chain-smoking Iraqi "Phillip Morris" escaped his homeland in 2011 and landed in Minnesota via the U.S. Special Immigrant Visa program, a backlogged and often dysfunctional conduit for the tens of thousands of local interpreters who have risked their lives to help U.S. troops in Afghanistan and Iraq.
Despite the frightening, years-long wait for his visa to come through, despite his relentless immigration battles on behalf of his family left behind in Iraq, Phillip has fared better than many of his peers in a climate where accusations of treason often trigger a gruesome death sentence. Now living in Minneapolis, he personifies success for a visa program that was launched to protect people like Phillip but is threatened by rising anti-refugee sentiment.
The Interpreters follows the stories of Phillip and three interpreters who face the impossible decision of waiting for paperwork that may never materialize or attempting a hazardous exit route to Europe. Meanwhile, hope dwindles for the thousands of interpreters seeking survival as a reward for their sacrifice.
Topics