Trudell
The philosophy and motivations behind Native American activist and poet John Trudell's work and its relationship to contemporary Indian history.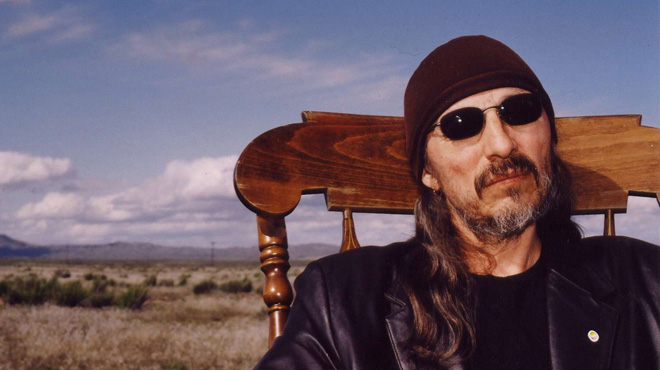 Series

Independent Lens

Premiere Date

April 11, 2006

Length

60 minutes
Award
2005 American Indian Film Festival-Best Documentary Feature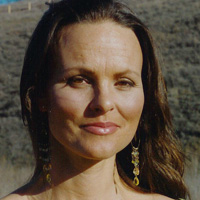 Producer/Director
Heather Rae
In her 15-year career in film, Cherokee filmmaker Heather Rae has worked in some producing capacity on more than a dozen documentaries and half a dozen features. Trudell is the culmination of 13 years of Rae's work as a filmmaker and activist. It has played in more than 50 film festivals worldwide, garnering accolades such as Best Documentary Feature at the… Show more 30th Annual American Indian Film Festival and a Special Jury Prize for Best Documentary at the Seattle International Film Festival. From 1996 to 2001, Rae ran the Native Program at the Sundance Institute and was a programmer for the Sundance Film Festival. After leaving Sundance, Rae worked for one year as senior vice president of production for Winter Films. In 2003, Rae independently produced the feature film American Monster starring Adam Beach, Gary Farmer, and Udo Kier. She is currently producing A Thousand Guns starring Michael Robinson (Trans, The Slaughter Rule) and directed by Julian Goldberger (Trans, The Hawk is Dying) and The Space Between All Things starring Yvonne Russo (Naturally Native, True Whispers) and directed by Randy Redroad (The Doe Boy). Rae also co-produced Backroads, directed by Shirley Cheechoo, which premiered at Sundance in 2000. Prior to 1996, Rae worked on documentary films including CBS's 500 Nations, Turner Broadcasting's The Native Americans, and PBS's Storytellers of the Pacific. She produced a documentary on the making of Smoke Signals for the Sundance Channel and was an associate producer on Silent Tears. Rae currently teaches film studies at Boise State University and sits on the board of directors for the True West Cinema Festival and TVTV, Boise's community television outlet. Rae resides in Idaho with her husband and three children. Show less
We fund untold stories for public media.
Learn more about funding opportunities with ITVS.
The Film
Trudell follows the extraordinary life of Native American poet and activist John Trudell, from his impoverished childhood in Omaha to his leadership in the American Indian Movement (AIM), and his reincarnation as an acclaimed musician and spoken word poet.
The film begins in the late 1960s, when Trudell and a community group, Indians of All Tribes, occupied Alcatraz Island for 21 months in a symbolic effort to claim the island for the Indian people. The event brought international attention to the Native American cause.
After the Alcatraz occupation, Trudell went on to become national spokesman of the American Indian Movement, earning a reputation as one of the most volatile political "subversives" of the 1970s. The FBI dossier on Trudell exceeded 17,000 pages, one of the longest in the bureau's history.
In 1979, Trudell's controversial career in politics came to a sudden end. Hours after he burned an American flag in protest on the steps of the FBI headquarters in Washington, D.C., Trudell's pregnant wife, three children, and mother-in-law were killed in a suspicious house fire on a Nevada reservation.
After years outside the public eye, in 1983 Trudell began to put his poems to music with the help of friend and fellow activist Jackson Browne and Kiowa guitar legend the late Jesse Ed Davis. The recordings drew the attention of musicians, activists and critics and put Trudell into the realm of social theorist and philosopher. In his musical and film career, Trudell has worked with the likes of Robert Redford (Incident at Oglala), Sam Shepard and Val Kilmer (Thunderheart), Kris Kristofferson, Bonnie Raitt, Jackson Browne, and Amy Ray of the Indigo Girls. Angelina Jolie produced Trudell's most recent album, Bone Days, and executive produced Trudell, the documentary.
Combining interviews with with archival footage, concert clips and abstract imagery, Trudell tells the story of a fascinating man and a complex artist whose impact continues to grow.
Topics