Tulia, Texas
A small town's search for justice and the price Americans pay for the nation's war on drugs.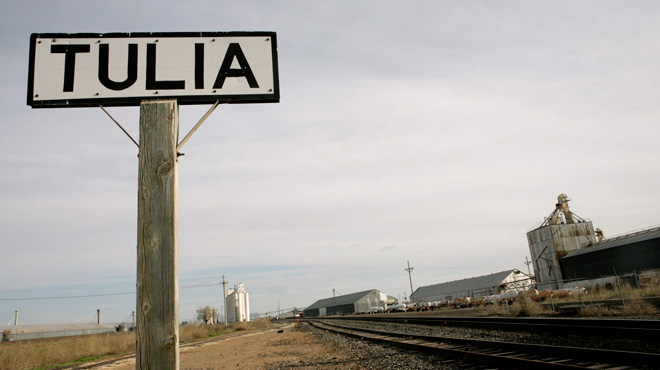 Series

Independent Lens

Premiere Date

February 10, 2009

Length

60 minutes

Funding Initiative

Open Call
Nominated
2009 News and Documentary Emmy Awards-Outstanding Continuing Coverage of a News Story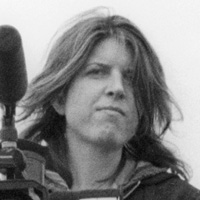 Producer
Cassandra
Herrman
Cassandra Herrman's work includes films about immigration, juvenile justice and civil rights. American Exile, about an exiled Black Panther leader, screened at Sundance in 2002. For the PBS series Frontline/World, Herrman has produced and photographed stories about human rights in Zimbabwe and female runners in Kenya. Her Frontline/World piece… Show more about the humanitarian crisis in Darfur was nominated for a 2006 National Emmy Award. Show less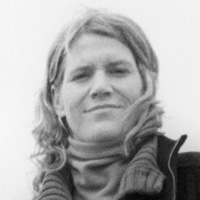 Producer
Kelly
Whalen
Kelly Whalen's recent works include an MSNBC television special, Rising from Ruin, about hurricane recovery in New Orleans, which she produced and photographed. She also co-produced The Fire Next Time and Not In Our Town: When Hate Happens Here, PBS documentaries about community responses to hate crimes and speech. Whalen documented hate crimes and… Show more ultranationalist activity in Russia as a fellow of the International Reporting Project. Show less
We fund untold stories for public media.
Learn more about funding opportunities with ITVS.
The Film
"This is a story about how our idea of justice gets corrupted when we declare war on something."
— Jeff Blackburn, criminal defense attorney
On July 23, 1999, undercover narcotics agent Thomas Coleman carried out one of the biggest drug stings in Texas history. By the end of the blazing summer day, dozens of residents in the sleepy farming town of Tulia had been rounded up and thrown behind bars. Thirty-nine of the 46 people accused of selling drugs to Coleman were African American. But disturbing evidence about the undercover investigation and Coleman's past soon began to surface.
Tulia, Texas follows the 1999 raid and its aftermath, which roiled the small rural community. When Gary Gardner, a retired white farmer, questioned the arrests, other residents who were convinced of the defendants' guilt criticized him for raising the issue publicly. More questions were raised after 13 defendants were convicted and given unusually long prison sentences of 25, 60, and in some cases even 90 years. The arrest of 22-year-old Freddie Brookins Jr. came as a shock to his family. A celebrated high school athlete, Freddie — who had no prior criminal record — was given a 20-year sentence. When a lawyer named Jeff Blackburn found numerous discrepancies in Tom Coleman's testimony, further investigation revealed an outstanding warrant for Coleman's arrest. Coleman, who had been named Texas Lawman of the Year, was caught lying and tried for perjury. A judge referred to him as "the most devious, non-responsive law enforcement witness this court has witnessed in 25 years on the bench in Texas."
Yet despite evidence showing a clear miscarriage of justice in the original trials, some Tulia residents held on to their belief that all those who had been arrested were guilty and that Coleman's "mistakes" were merely legal technicalities. And as former defendants tried to mend their disrupted lives and the town attempted to resume life as usual, the residents of Tulia — both white and black — were left with feelings of suspicion and distrust of their neighbors. Tulia, Texas shows how America's war on drugs and its over-zealous law enforcement, combined with racial divisions, have exposed deep-seated animosities and even starker injustices.
Topics