Two Gods
In a New Jersey casket shop, a pair of Muslim morticians use the rituals of death to teach two troubled teenagers how to live better lives.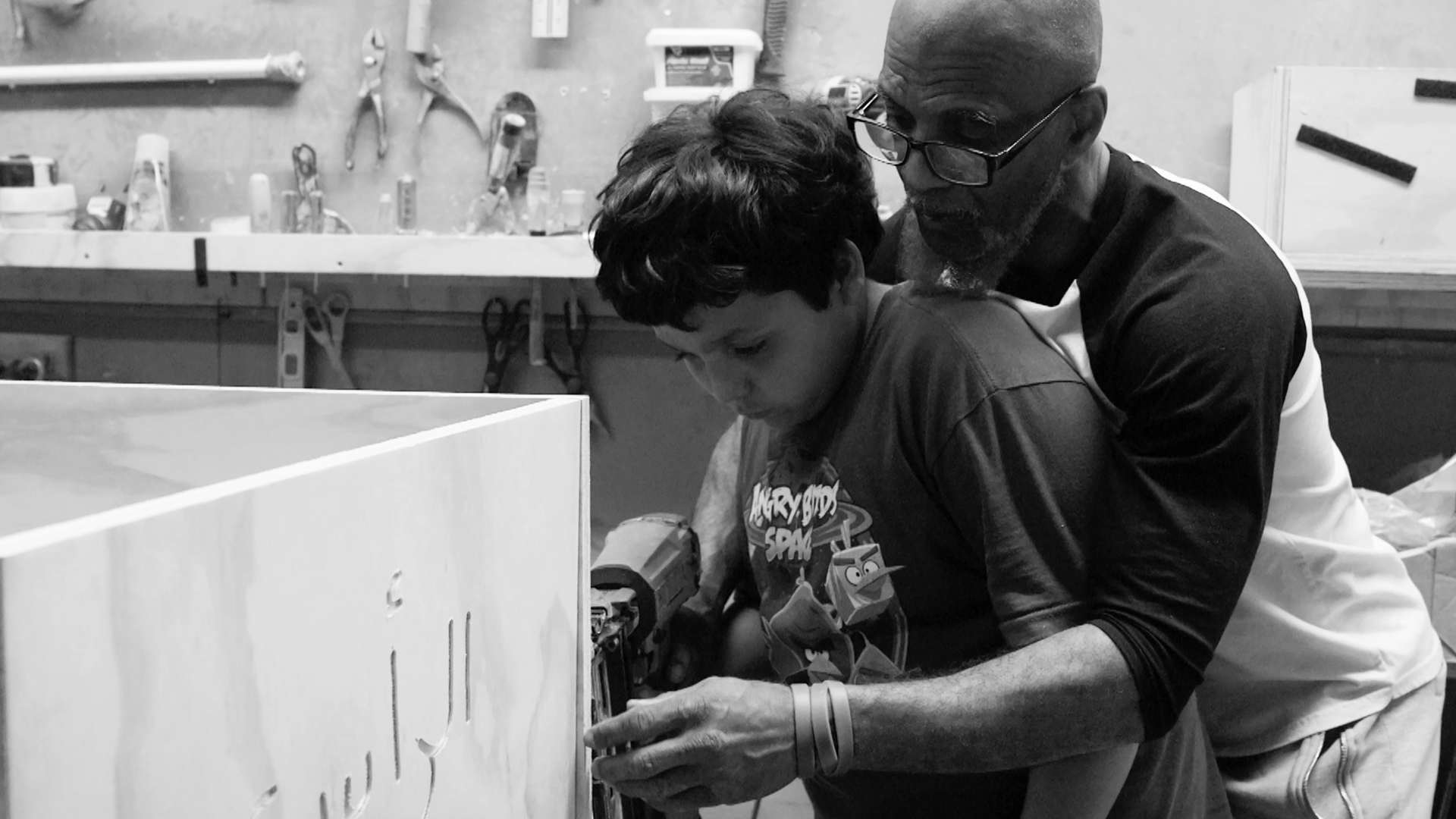 Funding Initiative

Open Call
Director
Zeshawn Ali
Zeshawn Ali was born and raised in Ohio. He moved to New York to study film at NYU's Tisch School of the Arts where he concentrated on directing and cinematography. He directed the short film Shallows and short documentaries for the 30 Mosques series which were featured in festivals and publications across the country. He's currently based in New York.
Producer
Aman Ali
Aman Ali is an award-winning storyteller in New York City. He's made appearances on dozens of media outlets including the NY Times, CNN, Buzzfeed, NBC News, and HBO to tell stories about the Muslim American community. He is also one of the brains behind the social media phenomenon 30 Mosques in 30 Days, a 25,000 mile roadtrip he took to all 50 States in the U.S.… Show more with the mission of telling profound stories about Muslims in America. Show less
We fund untold stories for public media.
Learn more about funding opportunities with ITVS.
The Film
In the city of East Orange, New Jersey, a casket shop stands on the corner of N. 15th and William Streets. Inside, laboring amid the sawdust and the long pine boxes, are two men: casket makers, morticians working in the Islamic burial tradition, and mentors. Countering tumultuous home lives and the dangerous undertow of the streets, they have found a way, through the rituals of death, of teaching their young charges to embrace life. Two Gods tells the story of Sunnah Caskets proprietor Rashad and his employee Hanif, who take neighborhood kids under their wing to learn a trade, a tradition, and a way to better this world. Years ago, Hanif left a demoralizing cycle of addiction and prison time to work for Rashad. Deeply moved by the burial rituals the mortician performed, Hanif saw in them the possibility for his own redemption. Now, what Rashad once did for Hanif, and what Hanif wishes he could do for his own estranged son, the two men do for 12-year-old Furquan and 17-year-old Nas, teaching them to craft caskets and to master the practice of janazah: washing the dead and praying for their passage into the next life. Modeling the crucial role of faith and customs in cementing human connection, Rashad and Hanif teach compassion and empathy to young men at risk of slipping between society's cracks into violence.
Topics