Two Towns of Jasper
Black and white residents of Jasper, Texas react after an African American man was murdered by three white men.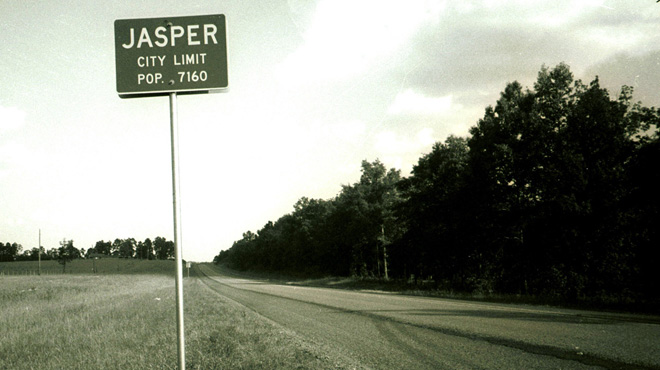 Series

POV

Premiere Date

January 22, 2003

Length

90 minutes

Funding Initiative

Open Call
Award
2002 Pan African Film Festival-Best Documentary
Award
2002 Double Take Documentary Festival-Center for Documentary Studies Filmmaker Award
Award
2004 Peabody Awards-George Foster Peabody Award
Award
2004 duPont Awards-Alfred I. duPont-Columbia University Award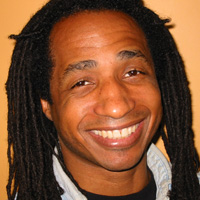 Producer
marco williams
Marco Williams is an award-winning documentary and nominated fiction film director. His directing credits include Freedom Summer (2006), I Sit Where I Want: The Legacy of Brown v. Board of Education (2004), MLK Boulevard: The Concrete Dream (2003), Two Towns of Jasper (2002), Making Peace; Rebuilding our Communities (1995), The Pursuit of Happiness: With Arianna Huffington… Show more (1994), Without A Pass (1992), In Search of Our Fathers (1991), and From Harlem To Harvard (1982). His film awards include the Beacon Award, the National Association of Black Journalists First Place Salute to Excellence Award, the George Foster Peabody Award, the Alfred I duPont Silver Baton, the 2002 Pan African Film Festival Outstanding Documentary Award, the Hot Docs Canadian International Film Festival Silver Award for Best International Documentary, the 2002 DoubleTake/Full Frame grand prize, the Center For Documentary Studies Filmmaker Award and the Independent Feature Project Third Annual Anthony Radziwill Documentary Achievement Award. Two Towns of Jasper was broadcast on P.OV.In Search of Our Fathers was broadcast on Frontline and featured in the 1992 Sundance Film Festival, the 1993 Berlin International Film Festival, the Whitney Museum of American Art's 1996 "Black Male Exhibition" and the 1993 Whitney Biennial, among others. Williams received a B.A. from Harvard University in Visual and Environmental Studies, a M.A. from UCLA in Afro-American Studies and a M.F.A. from UCLA's Producer's Program. He is the recipient of the Institute of American Cultures Research Grant, a New York Foundation for the Arts Fellowship and a Creative Artists Program grant. Show less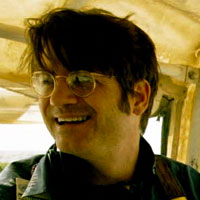 Producer
Whitney Dow
Whitney Dow is an award-winning filmmaker whose directing credits include: Two Towns of Jasper, I Sit Where I Want: The Legacy of Brown v Board of Education, Unfinished Country, and When the Drum Is Beating. His work has been screened and broadcast all over the world and received numerous honors including the Peabody, a Columbia DuPont, Gotham, and Beacon… Show more Awards. Dow¹s producing credits include Freedom Summer, Banished, and The Undocumented, all directed by Marco Williams, and Toots, directed by Kristi Jacobson. Show less
We fund untold stories for public media.
Learn more about funding opportunities with ITVS.
The Film
In 1998 in Jasper, Texas, James Byrd Jr., a black man, was chained to a pick-up truck and dragged to his death by three white men. The town was forever altered, and the nation woke up to the horror of a modern-day lynching. Two film crews, one black and one white, set out to document the aftermath by following the trials of the local men charged with the crime. The result is an explicit and troubling portrait of race, one that asks how and why a crime like this could have occurred.
Topics