War for Guam
The native people of Guam remained loyal to the U.S. in WWII, only to be stripped of their ancestral lands by the American military.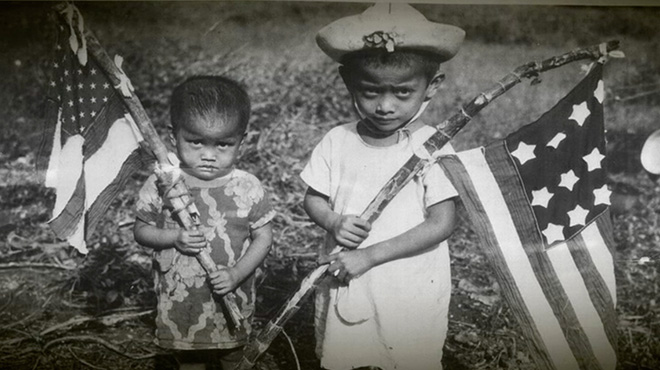 Premiere Date

May 1, 2015

Length

60 minutes

Funding Initiative

Open Call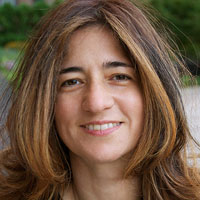 Producer/Director
Frances
Negrón-Muntaner
Frances Negrón-Muntaner is an award-winning filmmaker, writer, curator, and scholar. Among her books and publications are: Boricua Pop: Puerto Ricans and the Latinization of American Culture (CHOICE Award, 2004), and The Latino Media Gap (2014). Her films include Brincando el charco: Portrait of a Puerto Rican (Whitney Biennial, 1995), Small City, Big Change… Show more (2013), and War for Guam. For her work as a scholar and filmmaker, Negrón-Muntaner has received Ford, Truman, Scripps Howard, Rockefeller, Pew, and Chang-Chavkin fellowships. Major funders such as Social Science Research Council, Andy Warhol Foundation, and ITVS have also supported her work. In 2008, the United Nations' Rapid Response Media Mechanism recognized her as a global expert in the areas of mass media and Latin/o American studies; in 2012, she received the Lenfest Award, one of Columbia University's most prestigious recognitions. At present, Negrón-Muntaner is the director of the Center for the Study of Ethnicity and Race, and the Media and Idea Lab at Columbia University. She is also founding curator of the Latino Arts and Activism Archive, Butler Library. Show less
Producer
Cris
Borja-Sumbi
Christine Borja Sumbi is a writer/producer from Guam, based in Los Angeles. A graduate of the USC School of Cinema-Television, she has worked in both television and film, including as Director of Development for Icon Productions at Warner Bros. In addition to a wide range of production experience, Ms. Sumbi has also written independent fiction features… Show more and educational shorts. She currently directs a non-profit research foundation in Los Angeles. Show less
Co-Producer
Baltazar
Aguon
We fund untold stories for public media.
Learn more about funding opportunities with ITVS.
The Film
War for Guam traces the enduring legacy from World War II in Guam, a U.S. territory since 1898, and how the native people of Guam, the Chamorros, remained loyal to the U.S. under Japanese occupation, only to be later stripped of much of their ancestral lands by the American military. Through rare archival footage, contemporary film, and testimonies of survivors and their descendants, the story is told from various points of view, including from war survivors like Antonio Artero, Jr., whose father was awarded one of the first Medals of Freedom for his heroic deeds in protecting American lives; and two key historical figures, Radioman George Tweed and Father Jesus Baza Duenas.
Topics