We Believe in Dinosaurs
The Bible and science collide amid the battleground of a Kentucky creationism museum.
Series

Independent Lens

Premiere Date

February 17, 2020

Length

90 minutes
Producer/Director
Clayton Brown
Clayton Brown is a musician and documentary and fiction filmmaker whose films have been screened across the country. His most recent film, Galileo's Grave (with producer Andrew Suprenant) won the IFP/Chicago Production Fund grant. He was born in Kansas City, Missouri, and received an MFA in film from Northwestern University, where he is now on the… Show more faculty teaching film production and post-production. Show less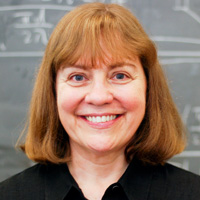 Producer/Director
Monica Long Ross
Monica Long Ross's short films (The Story of My Life, Memory, Dinner) have been screened both nationally and internationally, and her published theatrical plays (Clarissa's Closet, Montana Molly and the Peppermint Kid) have been produced around the country. She was born in Milwaukee, Wisconsin, received an MFA in film from Northwestern University, is… Show more an associate director of The Arizona Women's Theatre Company in Scottsdale, Arizona, and lives and works in Chicago. Along with her work with 137 Films, she teaches at Columbia College, Chicago. Show less
We fund untold stories for public media.
Learn more about funding opportunities with ITVS.
The Film
We Believe in Dinosaurs tells the story of the building of an enormous, $120 million Noah's Ark at the Creation Museum in rural Williamstown, Kentucky, an exhibit designed to prove the Bible is scientifically and historically accurate. Along with detailing the Ark's preparation, the film follows several Kentuckians: Doug and his team of artists and designers who create lifelike animals; Dan, a geologist who blows the whistle on the Ark's hiring practices; David, a former creationist and lifetime museum member who blogs critically about beliefs he once held; and atheist activist Jim Helton, co-founder of Tri-State Freethinkers, who leads a protest rally outside the Ark on opening day. As the citizens of Williamstown wait for the economic boon promised by the Ark's founders, creationists spread the gospel of a 6,000 year-old Earth. We Believe in Dinosaurs explores the roots of our beliefs.
Topics