The World According to Sesame Street
There's drama and there are complexities behind producing international versions of the world's most popular children's television program.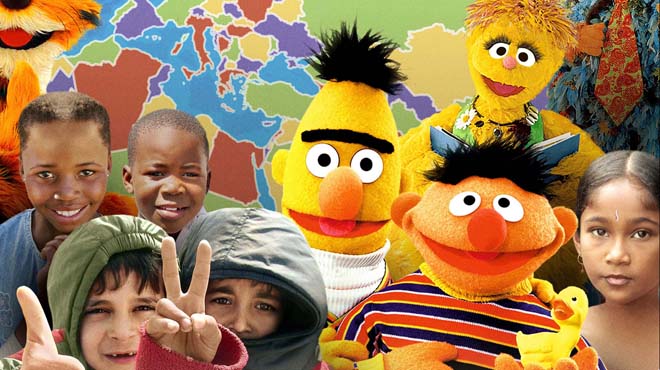 Series

Independent Lens

Premiere Date

October 24, 2006

Length

90 minutes
Nominated
2006 Sundance Film Festival-Grand Jury Prize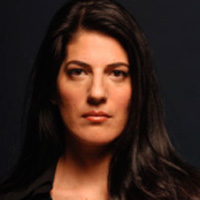 Producer/Director
Linda Goldstein Knowlton
Born and raised in Chicago, Linda Goldstein Knowlton studied neuroscience at Brown University. Following college, she remained in Providence to serve the governor of Rhode Island in the Office of Intergovernmental Relations. She subsequently worked raising funds for film preservation at The American Film Institute, first in Washington, D.C. and… Show more later in Los Angeles.The World According to Sesame Street is Goldstein Knowlton's directorial debut. Previously, she produced the New Zealand film Whale Rider, directed by Niki Caro, which was the winner of audience awards at Toronto, Sundance, Rotterdam, Seattle, San Francisco, and Maui film festivals. Prior to that, Goldstein Knowlton initiated the development of The Shipping News after reading the novel in galley form in 1993 and then produced the 2001-released film, starring Kevin Spacey, Julianne Moore, and Judy Dench. She made her feature film producing debut in 1999 with both Mumford, written and directed by Lawrence Kasdan and Crazy in Alabama, directed by Antonio Banderas. Goldstein Knowlton is completing a one-hour documentary on esteemed chefs Mary Sue Milliken and Susan Feniger, as well as developing several feature films. She is also researching several new documentary subjects to be directed and produced with partner Linda Hawkins Costigan. She currently serves as a Sundance Trustee for the Humanitas Awards. Show less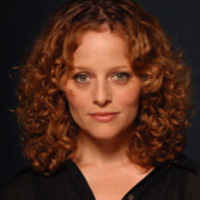 Producer/Director
Linda Hawkins Costigan
Linda Hawkins Costigan has been working in the film industry for 11 years. She has spent significant time in both development and production, honing her skills in the two areas. The bulk of her interest has led her to work in the documentary field, particularly in films that are socially relevant. In 2001, Hawkins Costigan co-wrote and co-produced a… Show more documentary through Gabriel Films called Inshallah, Diary of an Afghan Woman for the Oxygen Network. She also produced films Sounds True and Big Budda Baba Films. Although her love is documentaries, Costigan dove into the world of reality television producing for networks such as Fox, WB, CBS/UPN. She has also developed programming for Original Productions and Animal Planet. Hawkins Costigan spent six years of her early film career as an assistant director in music videos and commercials for directors such as Michael Bay, David Fincher, Mark Romanek, and Julien Temple. Show less
We fund untold stories for public media.
Learn more about funding opportunities with ITVS.
The Film
Children's education is more than just ABCs and 123s. With today's global landscape dominated by such pressing issues as poverty, human rights, AIDS and ethnic genocide, how can the world's most-watched children's television show bridge cultures while remaining socially relevant? The World According to Sesame Street explores the dramas, challenges and complexities behind producing international versions of the beloved television program. The film follows productions in Bangladesh, Kosovo, and South Africa and examines how producers from New York's Sesame Workshop take the iconic American television show and localize it with indigenous songs, puppets, and curricula while facing cultural, political, and production challenges.

When it first aired in 1969, Sesame Street was considered groundbreaking. A product of the era's progressive and civil rights movements, it boasted the first mixed-race cast and first urban setting on a children's television show. One of the program's goals was to help level the educational playing field for all pre-school children. Sesame Workshop's international co-productions now illustrate the current political and social environments of their home countries.

Today, Sesame Street is aired in more than 120 countries around the world, and Sesame Workshop is developing co-productions in India, Afghanistan, Indonesia, Northern Ireland, and Brazil. As fascinating primer on art, media and intercultural dialogue, The World According to Sesame Street illustrates both the many cultural differences and similarities of producing the children's television program on a global level.
Topics