Wrestle
Challenged on the mat, in school, and at home, four Alabama high school wrestlers use humor and grit to fight for their future.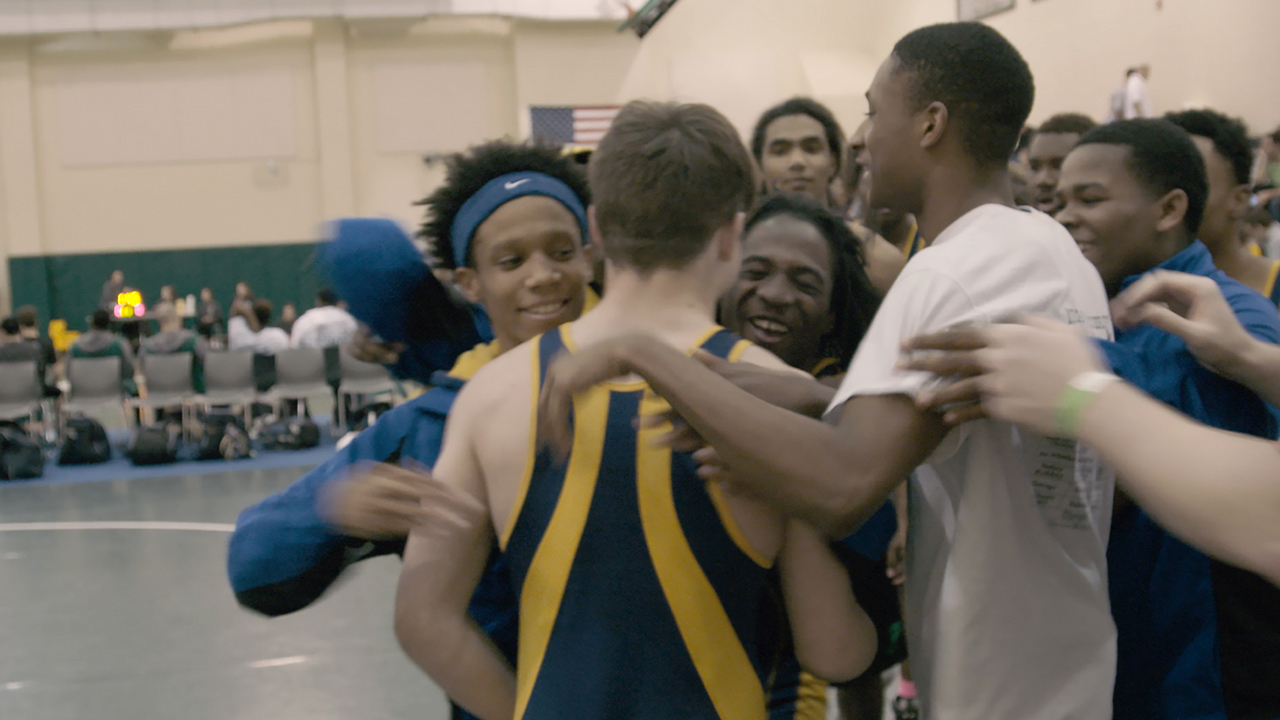 Series

Independent Lens

Premiere Date

May 20, 2019

Length

90 minutes
Nominated
2019 News and Documentary Emmy Awards-Outstanding Social Issue Documentary
Nominated
2019 News and Documentary Emmy Awards-Outstanding Editing: Documentary
Director
Suzannah
Herbert
Suzannah Herbert directed and produced the Emmy Award-nominated Wrestle. She edited PBS' Great Performances: Tony Bennett & Diana Krall, three episodes in The Root's series, and A Woman on the Outside, which premiered at SXSW. Previously, she was an assistant editor on Netflix's Rolling Thunder Revue: A Bob Dylan Story by Martin Scorsese.
Co-Director
Lauren
Belfer
Lauren Belfer is a producer and filmmaker based in Brooklyn. Most recently she line and field produced Martin Scorsese's Rolling Thunder Revue: a Bob Dylan Story (Netflix 2019), and she has frequently collaborated with Michael Moore, having worked on Fahrenheit 11/9,Trumpland and the Oscar-shortlisted Where to Invade Next. Belfer produced the narrative feature After Louie(BFI 2017), starring Alan Cumming, and the documentary Hotline (Hot Docs 2014). Belfer's directorial debut, Wrestle, garnered 9 awards on the festival circuit, including two audience awards and the Maysles Brothers Award for Best Documentary Film. In 2019, Wrestle will be released theatrically by Oscilloscope Laboratories and broadcast nationally on PBS as part of ITVS's Independent Lens
We fund untold stories for public media.
Learn more about funding opportunities with ITVS.
The Film
Four high school wrestlers and their no-holds-barred coach are undaunted by their low-performing school in Alabama. In addition to wrestling for the State championship and college scholarships, the largely African-American team wades into the complexities of race, class, and privilege in the South. Facing challenges that run the gamut from family trauma, drug abuse, teenage pregnancy, mental health disorders, run-ins with law enforcement, and racial stereotypes within the wrestling world, the team perseveres. In the style of Hoop Dreams and Friday Night Lights, this documentary brings the viewer into the highlights and heartbreak of high school sports.
Topics