A Young Patriot
Zhou is a Chinese teenager emblematic of a generation so fervent in their patriotism that some fear they are becoming dangerous.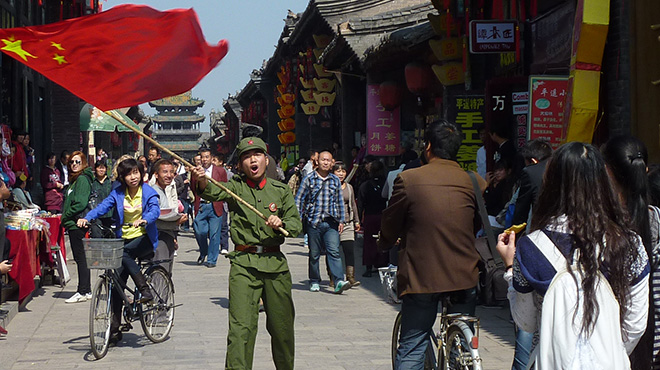 Series

Global Voices

Premiere Date

July 3, 2016

Length

90 minutes

Funding Initiative

International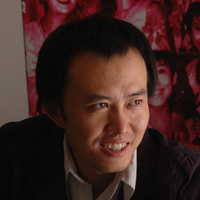 Director/Producer
Du Haibin
Du Haibin is an independent documentary director, with a background in Photography and Fine Arts (Beijing Film Academy graduation 2000). His filmography includes: Along the Railway about homeless children surviving on abandoned trains (2000, Special Mention, Yamagata Documentary Film Festival); Beautiful Men about transvestite performers in… Show more Sichuan (2005, Best Doc Asia, Pusan); Umbrella about the changing economic and social landscape in China (2007, Competition Orizzonti, Venice); and 1428 about the the survivors of the Great Sichuan Earthquake (2009, Orizzonti Doc Prize, Venice Film Festival). Show less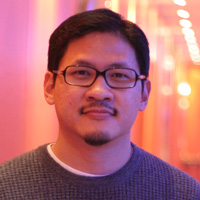 Producer
Ben Tsiang
Ben Tsaing is the CEO and co-founder of CNEX Foundation Limited. Established in 2007, CNEX is a social enterprise for innovative documentary making and promotion in Chinese society. Tsiang has produced more than 30 documentary films, including award-winning film 1428 (2009) which was awarded Orizzonti Prize for Best Documentary at 2009 Venice… Show more International Film Festival, and box office hit KJ: Music and Life that screened in the Hong Kong cinema for more than 8 months. CNEX runs film festivals, nation-wide campus tours, and an online documentary channel in the Greater China region. Show less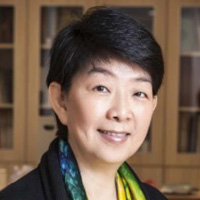 Co-Producer
Ruby Chen
Ruby Chen is the Co-Founder and CEO of the non-profit CNEX Foundation Limited, the CEO of CNEX Studio, and the Executive Supervisor of Chinese Image Visual Industry and Creation Society (CIVICS). She is also the Senior Advisor of Executive Education of CEIBS (China Europe International Business School). With her passion to explore talent, and support… Show more and promote Chinese documentary films internationally, she is the executive producer for almost 70 documentaries, including the award-winning 1428, KJ: music and life, China Gate, and Mothers. CNEX is considered the first organization dedicated to promoting the development of independent documentaries on the Chinese mainland. It sponsors eight to 10 independent Chinese documentaries that follow its annual theme. CNEX itself serves as the producer, inviting renowned directors and scholars from home and abroad to advise the filmmakers. After production wraps, CNEX submits its films to international film festivals and negotiates distribution. CNEX had also started CCDF (CNEX Chinese Documentary Forum) since 2010 annually to serve as an international collaboration platform for hosting training, pitching forums, and networking opportunities between Chinese independent documentary film makers and funding partners, commissioning editors as well as decision makers. Show less
We fund untold stories for public media.
Learn more about funding opportunities with ITVS.
The Film
A generation of Chinese youth born since 1990 are reviving an old tradition of uniform-wearing, flag-waving, slogan-shouting patriotism. They throw parades and march in old military uniforms, worship Mao Zedong, and express an almost ecstatic level of uncritical love for their country.
Zhao Changtong is a teenage art student born in 1990 and known in the streets of Pingyao as "Mr. Patriotic Maniac." Despite his passion for the "new China," his family lives in poverty and with the constant tension of a shifting political landscape. Filmmaker Du Haibin follows Zhai over three years as he becomes a young adult and must reconcile his own failures and the economic and political realities of modern China with his fervent love of the communist ideal.
Topics