Guess the Oscars with ITVS
Posted on February 23, 2012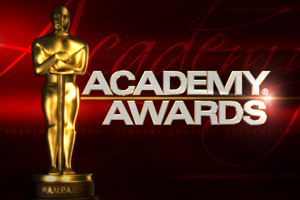 It's Academy Awards time again and this year ITVS has not one, but two horses in the Oscar race! Among the films selected for best documentary were two ITVS programs: Hell and Back Again by Danfung Dennis and If a Tree Falls by filmmakers Marshall Curry and Sam Cullman (broadcast last September on POV). Hell and Back Again airs on May 24, 2012 at 10 pm and on Memorial Day, May 28, 2012, both nights at 10 pm on Independent Lens.
We wanted to do something fun in anticipation of Sunday's festivities, so we whipped up a quick little ballot for you to fill out and submit, to see how many of you can guess the outcome in several major categories. We'll accept ballot entries (one per user, please!) up until 5 pm PST on Sunday, February 26, 2012. We'll randomly select five entries from among the highest scores for personal glory and some special surprises.
Hell and Back Again filmmaker reacts to Oscar nomination:
If a Tree Falls filmmaker reacts to Oscar nomination:
Topics
From our blog
March 8, 2018

ITVS-funded filmmaker Erika Cohn to discuss the unexpected joy in meeting Judge Kholoud and the project that became The Judge.

February 27, 2018

How do you know if documentary film makes a difference in the world?  If you're a social scientist, you evaluate it.That's what the Aspen Planning and Evaluation Program did in one of the most extensive studies ever to look at the impact of documentary film in a global development setting (173 pages with attachments, for those counting).  The recently…

January 23, 2018

For the second consecutive year, an ITVS-funded film will contend for Best Documentary Feature at the Academy Awards.