Belly of the Beast
In California's women prisons, incarcerated people who were sterilized without their consent fight for justice.
Series

Independent Lens

Length

90 minutes

Funding Initiative

Series and Special Projects
Diversity Development Fund
Director
Erika Cohn
Erika Cohn is an Emmy award winning director/producer who Variety recognized as one of 2017's top ten documentary filmmakers. Most recently, Erika completed The Judge, a film about the first woman judge to be appointed to the Middle East's Shari'a courts, which premiered at the 2017 Toronto International Film Festival and will be broadcast on PBS' 2018 Independent Lens… Show more series. Erika co-directed/produced, In Football We Trust, an Emmy award-winning, feature documentary about the unique faith and culture that ultimately drives young Pacific Islander men into the NFL, which premiered at the 2015 Sundance Film Festival and was broadcast on PBS' 2016 Independent Lens series. Her work has been supported by IFP, the Sundance Institute, Tribeca Institute, Hot Docs, Sheffield, ITVS, Women in Film, BAVC and the CPB Producer's Academy among others. In 2013, Erika founded Idle Wild Films, Inc., which has released three feature documentaries and produced numerous branded content and commercial spots, including Gatorade's Win from Within series, for which she received a 2016 Webby award nomination. Erika is also an avid photographer and served as a U.S. Ambassadorial Film Scholar to Israel/Palestine. Show less
Producer
Angela Tucker
A Brooklyn-based filmmaker and writer, Angela Tucker was the director of production at Big Mouth Films, a social issue documentary production company that is a project of Arts Engine, Inc. Along with Pushing the Elephant (Independendt Lens), Angela produced the Emmy-nominated documentary Deadline (NBS), Election Day (P.O.V.), and Beyond the Steps: Alvin Ailey American Dance Theater (Great Performances).… Show more She directed two pieces for The National Black Programming Consortium and ITVS Initiative The Masculinity Project, entitled Invisible Men and a fiction short film, The Birthday Girl. She directs and produces educational videos for non-profit organizations such as Johns Hopkins Medical Center's Project Restore and GLSEN, in addition to producing spots for Nickelodeon. Show less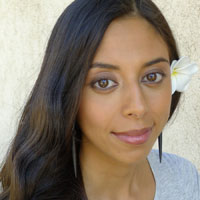 Producer
Christen Hepuakoa Marquez
Christen Hepuakoa Marquez holds a BFA in Film and Video Production from NYU. In 2011, she produced the narrative feature film Two Shadows, which went on to win the Audience Choice Award for Best Feature Narrative at the LA Asian Pacific Film Festival. E Haku Inoa: To Weave a Name is her debut feature-length documentary. She has also worked as a producer and… Show more shooter for docu-series and shorts for National Geographic and Univision. Show less
We fund untold stories for public media.
Learn more about funding opportunities with ITVS.
The Film
The pastoral farmlands surrounding the Central California Women's Facility, the world's largest women's prison, help conceal the reproductive and human rights violations transpiring inside its walls. A young woman who was involuntarily sterilized at the age of 24 while incarcerated at the facility teams up with a human rights lawyer to stop these violations. Together they spearhead investigations that uncover a series of crimes, from inadequate access to healthcare to sexual assault to illegal sterilization—the latter largely perpetrated against the facility's Black and Latinx populations. As doctors and prison officials contend that the procedures were in each person's best interest and of an overall social benefit, activists and allies take to the courtroom to fight for reparations and some semblance of justice.
Topics