China Blue
Jasmine left her village to get a job and help her family. Now she and her friends at the blue jean factory are trying to survive the work environment.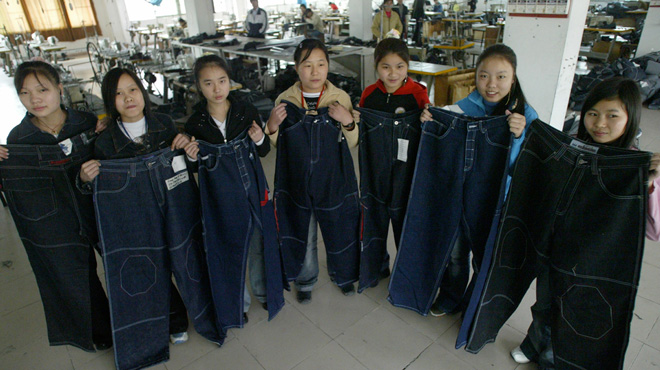 Series

Independent Lens, Global Voices

Premiere Date

April 3, 2007

Length

60 minutes

Funding Initiative

Open Call
Award
2005 Vancouver International Film Festival-Honorable Mention
Award
2005 International Documentary Film Festival Amsterdam (IDFA)-Amnesty Human Rights Award
Award
2007 Hugo Television Awards-Silver Plaque
Award
2007 Independent Lens-Audience Award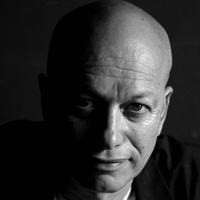 Producer/Director
micha
peled
Micha Peled was born and raised in Israel and is one of the few people ever to emigrate to the United States by hitchhiking. His checkered career includes stints as an importer of hammocks and sheepskin jackets, a tutor, a prison guard, a freelance journalist, a director of the Nuclear Freeze Campaign, and the executive director of Media Alliance, a media… Show more watchdog group in San Francisco. He also guided adventure trips in the jungles of Thailand and Brazil. Peled's first documentary, Will My Mother Go Back to Berlin? looked at relations between Jews and Germans 50 years after the Holocaust through his personal family story. Winning awards on both sides of the Atlantic, Peled left his job to become a full-time filmmaker. His next film, Inside God's Bunker, followed a group of extremist Israeli settlers in the West Bank during a highly tense period that culminated in a massacre. It aired on television in Europe, Australia, the United States, and Japan. You, Me, Jerusalem was the first Israeli-Palestinian co-directed film, which Peled also produced. It followed an ambulance team comprised of both Israelis and Arabs, which responded to emergencies in both sides of the capital. Next came the ITVS-funded Store Wars: When Wal-Mart Comes to Town, which followed one southern town's struggle to decide whether to allow Wal-Mart to build a megastore there. To produce a film taking on the largest company in the world, Peled founded a nonprofit organization, Teddy Bear Films. Store Wars won a number of awards, including Best Documentary at the San Francisco International Film Festival and the CINE Golden Eagle. It was nominated for the IDA (International Documentary Association) Distinguished Achievement Pare Lorenz Award. Along the way, Peled has also produced numerous television magazine items for broadcasters in the U.S., Germany, and France, and authored a slim volume of fiction, The Fisherman and the Nymph. Show less
We fund untold stories for public media.
Learn more about funding opportunities with ITVS.
The Film
They live crowded together in cement factory dormitories where water has to be carried upstairs in buckets. Their meals and rent are deducted from their wages, which amount to less than a dollar a day. Most of the jeans they make in the factory are purchased by retailers in the U.S. and other countries. China Blue takes viewers inside a blue jean factory in southern China, where teenage workers struggle to survive harsh working conditions. Providing perspectives from both the top and bottom levels of the factory's hierarchy, the film looks at complex issues of globalization from the human level.
Seventeen-year-old Jasmine left her home village for a factory job in the city. There, like an estimated 130 million migrant workers on the move in China, most of them young women, she finds factory employment assembling denim clothing for export to overseas companies. She shares a room with 12 other girls and labors every day from 8 AM until 2 AM, seven days a week, removing lint and snipping the loose threads from the seams of denim jeans.
Jasmine's initial excitement to be able to help her family with her wages quickly dissipates as she is overwhelmed by the long work hours and the delays in pay. The strong friendships she forms with her co-workers and memories of home are her only solace. The "new era" of economic progress in China has also created a new generation of entrepreneurs like Mr. Lam, a former police chief who is now the owner of the factory where Jasmine works. To get a new order from a promising British buyer, Mr. Lam must agree to extremely low prices and a very tight delivery schedule. For the deal to work, he cuts his workers' pay and requires them to work around the clock.
While China Blue shows how the global economic system leaves the Chinese factory owner with few choices, it also explores in detail what that means for the workers. Anxious to avoid getting fined for falling asleep on the job, Jasmine and her friend Li Ping sneak out of the factory to buy energy tea, but they get caught and are fined. Other workers resort to clipping clothespins on their eyelids to keep their eyes open. When the workers' endurance reaches a breaking point, their only recourse may be a strike, which is illegal in China.
China Blue, which was made without permission from the Chinese authorities, offers an alarming report on the economic pressures applied by Western companies and the resulting human consequences, as the real profits are made — and kept — in first-world countries. The unexpected ending makes the connection between the exploited workers and U.S. consumers even clearer.
Topics