Store Wars: When Wal-Mart Comes to Town
Controversy over whether to permit the construction of a discount mega-store divides a town.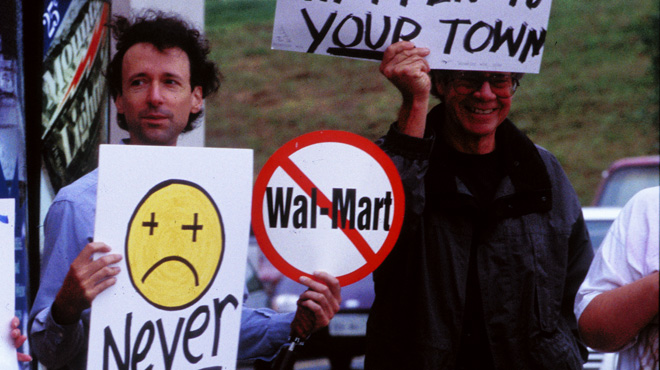 Series

True Stories

Premiere Date

June 7, 2001

Length

60 minutes

Funding Initiative

Open Call
Award
2001 SFFilm Festival-Golden Gate Award, Bay Area Documentary
Award
2002 Chicago International Television Competition-Gold Plaque in Documentary: Social/Political category
Award
2002 New Jersey International Film Festival-Jury Citation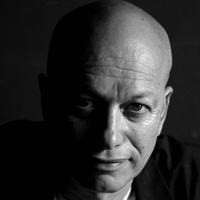 Producer
micha
peled
Micha Peled was born and raised in Israel and is one of the few people ever to emigrate to the United States by hitchhiking. His checkered career includes stints as an importer of hammocks and sheepskin jackets, a tutor, a prison guard, a freelance journalist, a director of the Nuclear Freeze Campaign, and the executive director of Media Alliance, a media… Show more watchdog group in San Francisco. He also guided adventure trips in the jungles of Thailand and Brazil. Peled's first documentary, Will My Mother Go Back to Berlin? looked at relations between Jews and Germans 50 years after the Holocaust through his personal family story. Winning awards on both sides of the Atlantic, Peled left his job to become a full-time filmmaker. His next film, Inside God's Bunker, followed a group of extremist Israeli settlers in the West Bank during a highly tense period that culminated in a massacre. It aired on television in Europe, Australia, the United States, and Japan. You, Me, Jerusalem was the first Israeli-Palestinian co-directed film, which Peled also produced. It followed an ambulance team comprised of both Israelis and Arabs, which responded to emergencies in both sides of the capital. Next came the ITVS-funded Store Wars: When Wal-Mart Comes to Town, which followed one southern town's struggle to decide whether to allow Wal-Mart to build a megastore there. To produce a film taking on the largest company in the world, Peled founded a nonprofit organization, Teddy Bear Films. Store Wars won a number of awards, including Best Documentary at the San Francisco International Film Festival and the CINE Golden Eagle. It was nominated for the IDA (International Documentary Association) Distinguished Achievement Pare Lorenz Award. Along the way, Peled has also produced numerous television magazine items for broadcasters in the U.S., Germany, and France, and authored a slim volume of fiction, The Fisherman and the Nymph. Show less
We fund untold stories for public media.
Learn more about funding opportunities with ITVS.
The Film
Store Wars: When Wal-mart Comes to Town takes a look at the populist spirit that engulfs a small Virginia town when retail giant Wal-Mart comes knocking. The ensuing debate, which pits neighbor against neighbor, illustrates the struggle between conflicting versions of the American dream.
Topics