Democracy on Deadline: The Global Struggle for an Independent Press
Courageous journalists and champions of independent media work to make and keep their societies free.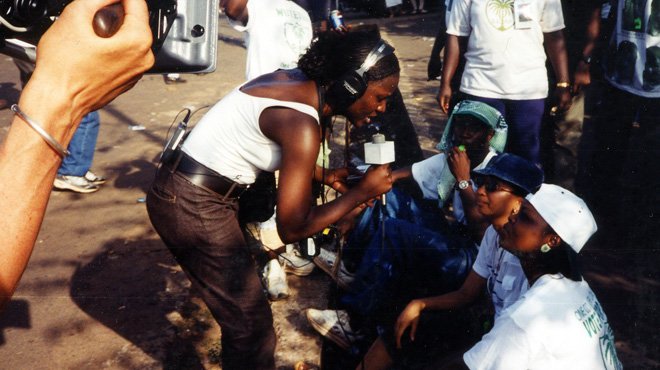 Series

Independent Lens

Premiere Date

November 21, 2006

Length

120 minutes

Funding Initiative

Series and Special Projects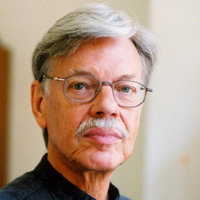 Producer/Director
Cal Skaggs
Calvin Skaggs is president of the company he founded, Lumiere Productions. With more than two dozen films and television productions to his credit, Skaggs has spent 25 years creating both dramatic and documentary films. He made his producing debut on public television in 1975 with the award-winning series The American Short Story, then went on to create… Show more productions for American Playhouse, including the feature Go Tell It on the Mountain, and for other PBS series such as American Masters and WonderWorks. Skaggs executive produced and directed the documentary series With God On Our Side: The Rise Of The Religious Right In America, 1950-1994 as well as the verité series Local News. Skaggs's work has also included The Circus (HBO), Vanished: Inside the Witness Protection Program and Diamonds! for Discovery. Among his acclaimed theatrical features are Horton Foote's On Valentine's Day, Fly By Night (Best Dramatic Film at the 1993 Sundance Film Festival), and The Wash. Show less
We fund untold stories for public media.
Learn more about funding opportunities with ITVS.
The Film
Democracy on Deadline: The Global Struggle for an Independent Press follows teams of journalists into some of the most dangerous and secretive corners of the world to show how they obtain their stories in the face of suppression, lies, imprisonment and threat of physical harm. To highlight the central role a free press plays in building and preserving democracy, Producer/director Cal Skaggs and his team combed through two hundred hours of footage to create this dynamic portrayal of independent-minded journalists.
At their best, courageous journalists share a common mission worldwide: bearing witness to the truth as they see it in order to serve their fellow citizens, providing them accurate information, acting as their watchdog over those who hold power and speaking out in behalf of those who have none. Journalists inform; they warn; they analyze and interpret, all to help the public make sense of the world.
From Africa to Latin America, from the Middle East to Russia to the mainstream media in the United States, Democracy on Deadline looks at how members of the news media fulfill their common mission. Throughout, the film provides vivid reminders of how valuable serious journalism is, and how vigilantly it must be practiced to ensure the health of democracy. American viewers who see how valiantly journalists elsewhere must work to tell the truth may hold their own press corps responsible for a greater degree of truth-telling. Viewers get a comparative look at the state of the press around the world, and see that the walls of secrecy that stand in the way of press freedom can be toppled. Democracy on Deadline sheds light on the pivotal role journalists must play around the globe.
Topics