Egalité for All: Toussaint Louverture and the Haitian Revolution
The story of history's only successful slave insurrection and the man who lead it.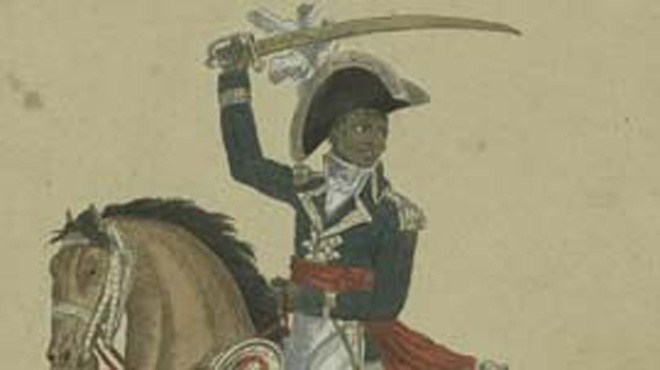 Series

Global Voices

Premiere Date

January 25, 2009

Length

60 minutes

Funding Initiative

Open Call
Director
Noland
Walker
Noland Walker is a writer and producer of documentary films. He wrote and co-produced Citizen King, a film that aired on American Experience; Jonestown: The Life and Death of the Peoples Temple, which premiered on Frontline; and Égalité for All: Toussaint Louverture and the Haitian Revolution. He produced and directed the second episode of the Peabody… Show more Award-winning documentary series Africans in America. He has worked as a script reader, writer, associate producer, and editor in commercial and public television. His previous production credits include Eyes on the Prize II, America's War on Poverty, Breakthrough: The Changing Face of Science, HBO's First Look, and ABC's long running sitcom series Coach. Show less
We fund untold stories for public media.
Learn more about funding opportunities with ITVS.
The Film
Egalité for All: Toussaint Louverture and the Haitian Revolution tells the story of the only successful slave insurrection in history. It grasped the full meaning of French revolutionary ideas — liberté, eqalité, fraternité — and used them to create the world's first black republic. It changed the trajectory of colonial economics ... and led to America's acquisition of the Louisiana territory from France. "It" was the Haitian Revolution, a movement that's been called the true birth moment of universal human rights. Vaguely remembered today, the Haitian Revolution was a hurricane at the turn of the nineteenth century — traumatizing Southern planters and inspiring slaves and abolitionists, worldwide.
The man at the forefront of Haiti's epochal uprising was Toussaint Louverture. He was world-known in his day and deserves a place among history's most celebrated figures today. Born into slavery, Toussaint had been freed by his master before the revolt began. He owned property and was financially secure. He risked it all, however, to join then lead an army of slaves that would fight, in turn, the French, the British, and the Spanish empires for 12 years.
He was often compared to George Washington. But his is military feats alarmed Thomas Jefferson ... and ultimately provoked a full-scale attack from Napoleon Bonaparte. France's final offensive would cost Toussaint his life. But France lost, nonetheless, and the richest colony in the Americas became an independent black republic.
Topics