Third Ward TX
Turning an abandoned block of shotgun houses into art, Rick Lowe's Project Row Houses is re-shaping its Houston community.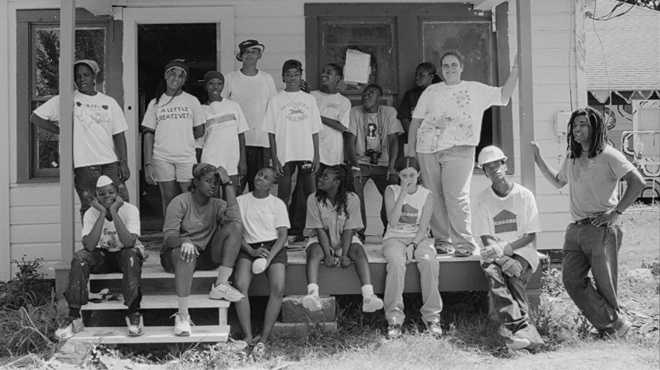 Series

APT Presentation

Premiere Date

February 1, 2008

Length

60 minutes

Funding Initiative

Open Call
Producer/Director
Nancy
Bless
Producer/Director
Andrew
Garrison
Producer
Noland
Walker
Noland Walker is a writer and producer of documentary films. He wrote and co-produced Citizen King, a film that aired on American Experience; Jonestown: The Life and Death of the Peoples Temple, which premiered on Frontline; and Égalité for All: Toussaint Louverture and the Haitian Revolution. He produced and directed the second episode of the Peabody… Show more Award-winning documentary series Africans in America. He has worked as a script reader, writer, associate producer, and editor in commercial and public television. His previous production credits include Eyes on the Prize II, America's War on Poverty, Breakthrough: The Changing Face of Science, HBO's First Look, and ABC's long running sitcom series Coach. Show less
We fund untold stories for public media.
Learn more about funding opportunities with ITVS.
The Film
"We could think of the world as a big sculpture." With that, artist Rick Lowe turned raking up broken glass and hauling debris from a block of abandoned shotgun houses into art. As others joined in, anything seemed possible. Third Ward TX looks at how Lowe's Project Row Houses is re-shaping its Houston community, paying tribute to its past, and racing to protect its future.
Topics