Family Pictures: USA
Ordinary Americans discover their hidden family histories, unpacking more than artifacts and ephemera.
Series

NPS Standalone

Premiere Date

August 12, 2019

Length

60 minutes

Funding Initiative

Series and Special Projects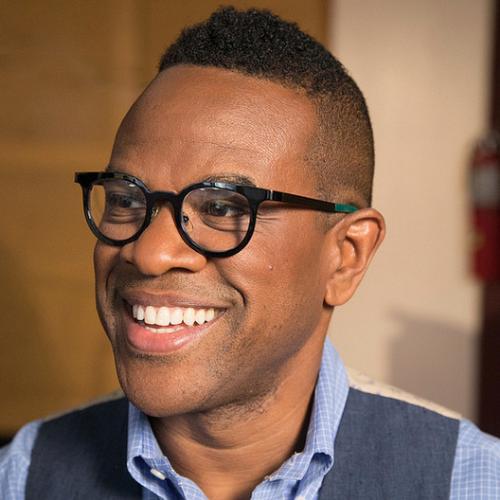 Director
Thomas Allen
Harris
Born in the Bronx and raised in New York City and Dar Es Salaam, Tanzania, Thomas Allen Harris is a graduate of Harvard College with a degree in biology. His critically acclaimed documentary, É Minha Cara/That's My Face (2001), premiered at the Toronto, Sundance, and Tribeca Film Festivals and won seven international awards, including the Prize of the… Show more Ecumenical Jury of Christian Churches at the 2002 Berlin International Film Festival. A recipient of the Guggenheim, Rockefeller, CPB/PBS Producers and Sundance Directors Fellowships, Harris is currently a professor of media arts at Sarah Lawrence College. He worked as a producer for public television in New York prior to founding Chimpanzee Productions, Inc. Chimpanzee Productions is currently developing new projects, including a documentary entitled, Through a Len Darkly: The History of Black Photographers from 1840 to the Present, as well as a narrative feature entitled, Tears From Lagos. Twelve Disciples of Nelson Mandela is Harris' third film to make its world premiere at the Toronto International Film Festival and has won over five international awards and honors including the Truer Than Fiction Independent Spirit Award Nomination, Best Documentary at the Pan African Film Festival, and the Henry Hampton Award for Excellence in Documentary Filmmaking from the Roxbury Film Festival. Show less
Executive Producer
Don
Perry
Don is CEO and a lead architect of a new digital media venture DIGITAL DIASPORA FAMILY REUNION LLC which uses the intersection of history and visual literacy to bring people together, inter-generationally and cross-culturally, around shared values and experiences.He is co-writer and producer of Through A Lens Darkly: Black Photographer and the Emergence of a People.… Show more He was co-writer of E Minha Cara/That's My Face. He was also a producer for Twelve Disciples Of Nelson Mandela. He is the producer and co-writer of the short documentary film Marriage Equality: Byron Rushing and the Fight for Fairness.Don has been nominated for Emmy and Peabody Awards and is the winner of an NAACP Image Award for Outstanding Documentary Film (Through A Lens Darkly.) Show less
We fund untold stories for public media.
Learn more about funding opportunities with ITVS.
The Film
In an increasingly fractured America, the family photo album is bringing us together. Family Pictures: USA is a documentary-style magazine show that journeys through an America where familiar and idealized notions about our country are being transformed, from the streets of Detroit, to the shores of Southwest Florida, to the farm fields of North Carolina and beyond. As ordinary Americans begin to discover their hidden family histories, stashed in boxes in dusty attics or on old floppy disks and new smartphones, they will unpack more than artifacts and ephemera.
Topics