The Flute Player
A survivor of Cambodia's killing fields works to heal himself and his country through music.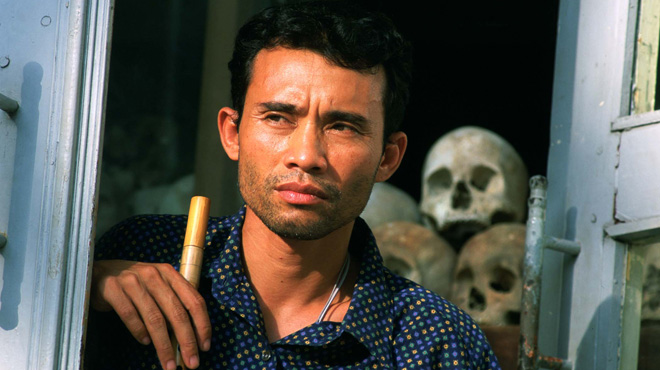 Series

POV, Global Voices

Premiere Date

July 22, 2003

Length

60 minutes

Funding Initiative

Open Call
Award
2003 South by Southwest Film Festival (SXSW)-Audience Award
Nominated
2004 News and Documentary Emmy Awards-Outstanding Cultural and Artistic Programming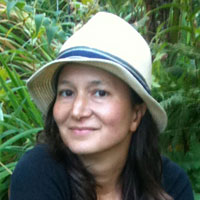 Producer
Jocelyn S.
Glatzer
Jocelyn Glatzer has directed, produced and edited documentary films for the past 20 years. She produced My Country, My Country, a 2007 Oscar-nominated cinema verite film about the first democratic elections in Iraq after the U.S. occupation; and she directed The Flute Player, about a survivor of Cambodia's Khmer Rouge genocide, which had its national… Show more broadcast premiere on P.O.V. and was nominated for an Emmy Award for Outstanding Achievement in Arts and Cultural Programming. After graduating from Hampshire College, she started working at Maysles Films and on dance programs for PBS's Great Performances series. Funded by the Ford Foundation, she was the outreach and education coordinator for Macky Alston's Family Name in the mid-90s. She then focused on projects about individuals whose life experiences told larger socio-political stories of our time. Currently, Glatzer is consulting on Match+, an HIV love story set in Chennai, India. She also is producing the ITVS-funded Sun Kissed, a feature-length documentary that follows the journey of a Navajo family with rare genetic disorder that makes exposure to sunlight fatal. Her films have screened at the Berlin Film Festival, New Directors/ New Films, SxSW, The Human Rights Watch Film Festival, and Full Frame, and have been broadcast around the world. She has garnered support from The Sundance Documentary Fund, ITVS, P.O.V., the LEF Foundation, and the Roy W. Dean Foundation, among others. Glatzer has served on a host of boards and juries, including the Texas Filmmakers Production Fund, founded by Richard Linklater; and Cambodian Living Arts, Arn Chorn Pond's project that supports master musicians and their students throughout Cambodia. In 2008 she received an achievement award from New England Women in Film. Show less
Producer
Christine
Courtney
Christine Courtney recently collaborated with acclaimed filmmaker Doug Block on his feature length documentary Home Page, which premiered on HBO in the wake of rave reviews at the 1999 Sundance and Rotterdam film festivals. She also co-created and produced Behind the Scenes, a series of one-hour shows about independent filmmakers for Chinese… Show more television. In 1996, the program was rated one of the top five television shows in the Chinese mainland. Before working in film, Chris was a journalist for the Los Angeles Times in Hong Kong. She is a graduate of the London School of Economics. Show less
We fund untold stories for public media.
Learn more about funding opportunities with ITVS.
The Film
Arn Chorn-Pond was only a boy when the brutal Khmer Rouge regime overran Cambodia and turned his country into a ghastly land of "killing fields." While most of Arn's family, and 90 percent of the country's musicians, were killed,Arn managed to stay alive by playing propaganda songs on the flute for his captors, and following every order — even participating in executions. Now, after living in the U.S. for 20 years,The Flute Player follows Arn's journey back to Cambodia as he seeks out surviving "master musicians" and faces the dark shadows of his war-torn past. An extraordinary story of survival, the film is a testament to one man's ability to transcend tragedy.
Topics