My Country, My Country
A testament to the courage of people willing to put their lives on the line for the promise of democracy during the 2005 Iraqi national elections.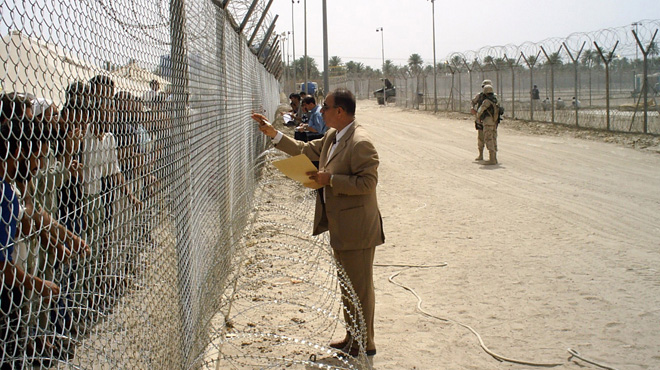 Series

POV, Global Voices

Premiere Date

October 25, 2006

Length

90 minutes

Funding Initiative

Open Call
Award
2006 Full Frame Documentary Film Festival-Inspiration Award
Nominated
2007 Academy Awards-Best Documentary Feature
Nominated
2007 News and Documentary Emmy Awards-Outstanding Continual Coverage of a News Story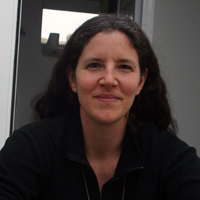 Producer/Director
Laura
Poitras
Laura Poitras was nominated for an Academy Award, an Independent Spirit Award, and an Emmy Award for My Country, My Country (2006), a documentary about the U.S. occupation of Iraq. My Country, My Country was co-produced with ITVS, released theatrically by Zeitgeist Films, and broadcast on P.O.V. She received a Peabody Award and was nominated for an Emmy… Show more and an Independent Spirit Award for Flag Wars (2003; made with Linda Goode Bryant), a documentary about gentrification that premiered at the SXSW Film Festival and won the award for Best Documentary. Following My Country, My Country, The Oath is Poitras's second documentary in a trilogy titled The New American Century about America post 9/11. The final film will focus on the 9/11 trials. Poitras is the recipient of a Guggenheim Fellowship, and a Media Arts Fellowship from the Rockefeller Foundation/Tribeca Film Institute. She has attended the Sundance Institute's Documentary Storytelling and Edit Lab as both a Fellow and creative advisor. She is currently working on The Guantanamo Project, a multi-media project to collect documents and artifacts from Guantanamo Bay Prison. Before making documentaries, she worked as a professional chef. She lives in New York City. Show less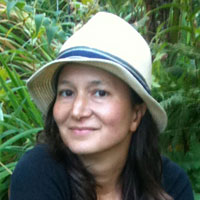 Producer
Jocelyn S.
Glatzer
Jocelyn Glatzer has directed, produced and edited documentary films for the past 20 years. She produced My Country, My Country, a 2007 Oscar-nominated cinema verite film about the first democratic elections in Iraq after the U.S. occupation; and she directed The Flute Player, about a survivor of Cambodia's Khmer Rouge genocide, which had its national… Show more broadcast premiere on P.O.V. and was nominated for an Emmy Award for Outstanding Achievement in Arts and Cultural Programming. After graduating from Hampshire College, she started working at Maysles Films and on dance programs for PBS's Great Performances series. Funded by the Ford Foundation, she was the outreach and education coordinator for Macky Alston's Family Name in the mid-90s. She then focused on projects about individuals whose life experiences told larger socio-political stories of our time. Currently, Glatzer is consulting on Match+, an HIV love story set in Chennai, India. She also is producing the ITVS-funded Sun Kissed, a feature-length documentary that follows the journey of a Navajo family with rare genetic disorder that makes exposure to sunlight fatal. Her films have screened at the Berlin Film Festival, New Directors/ New Films, SxSW, The Human Rights Watch Film Festival, and Full Frame, and have been broadcast around the world. She has garnered support from The Sundance Documentary Fund, ITVS, P.O.V., the LEF Foundation, and the Roy W. Dean Foundation, among others. Glatzer has served on a host of boards and juries, including the Texas Filmmakers Production Fund, founded by Richard Linklater; and Cambodian Living Arts, Arn Chorn Pond's project that supports master musicians and their students throughout Cambodia. In 2008 she received an achievement award from New England Women in Film. Show less
We fund untold stories for public media.
Learn more about funding opportunities with ITVS.
The Film
Telling the behind-the-scenes story of the January 2005 national elections in Iraq from the perspective of the people who planned, participated in, and boycotted them, this provocative documentary is a sobering look at Iraq two years after the U.S.-led invasion and a testament to the courage of people willing to put their lives on the line for the promise of democracy.
Topics