Forgotten Fires
When two black churches in South Carolina are burned down, the community must confront the state of race relations in the post-civil rights South.
Premiere Date

April 29, 1997

Length

60 minutes

Funding Initiative

Open Call
Award
1998 Charlotte Film and Video Festival-Juror's Choice
Award
1998 SFFilm Festival-Golden Gate Award, Bay Area Documentary
Award
1998 San Luis Obispo International Film Festival-George Sidney Independent Film Competition Winner
Award
1998 Flagstaff International Film Festival-Documentary Gold Medal
Award
1999 National Educational Media Network-Gold Apple
Award
1999 Canyonlands Film Festival-Most Inspirational Film
Award
1999 Film Fest New Haven-Jury Award, Best Documentary
Award
1999 Heartland Film Festival-Crystal Heart Award
Award
1999 Canyonlands Film Festival-Best Documentary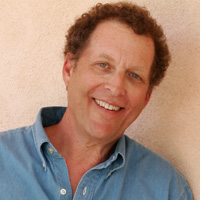 Producer/Director
Mike Chandler
Michael Chandler is an award-winning filmmaker of both documentary and feature films. He recently directed Fooling with Nature, a Frontline documentary on the adverse impact of man-made chemicals, and is presently producing a Frontline program on college testing and affirmative action. He wrote and edited the Academy Award-nominated documentary Freedom on My Mind,… Show more as part of the PBS American Experience series. He also wrote and edited the Academy Award-nominated Waldo Salt: A Screenwriter's Journey and the Emmy Award-winning Yosemite: The Fate of Heaven. Chandler has also edited feature films, including Amadeus, Mishima, and Never Cry Wolf. Show less
We fund untold stories for public media.
Learn more about funding opportunities with ITVS.
The Film
Forgotten Fires investigates the burning of two black churches near Manning, South Carolina, by a young convert to the Ku Klux Klan. Frank interviews with the victims, the perpetrators, their families, and people who live in the community transform a simple black and white news item into a complex account of racism, poverty, denial, repentance, and forgiveness.
Asserting that black churches taught their congregations how to manipulate the welfare system and abuse government subsidies, the Klan set up shop in 1994 in a field near Macedonia Baptist Church. Churchgoers were forced to listen to the Klan's message of hate as it blared through the stained-glass windows.
On June 20 and June 21, 1995, Timothy Welch and Christopher Cox burned down Macedonia Baptist and Mt. Zion AME Church. They and two older accomplices were found guilty and sentenced to 15 to 21 years in. Both churches have since been rebuilt.
The interviews that comprise Forgotten Fires explore the arsonists' motives, the losses experienced by the church communities, and the impact of the church burnings on local citizens. The arsonists arouse pity, compassion, and also fear in viewers who grasp how easy it is for people made vulnerable by poverty to choose violence. Forgotten Fires reveals how hate crimes damage the perpetrators as well as their victims.
Topics