Foto-Novelas 2: "Junkyard Saints" and "Broken Sky"
The Latino experience through the prism of dreams, memories, and reality.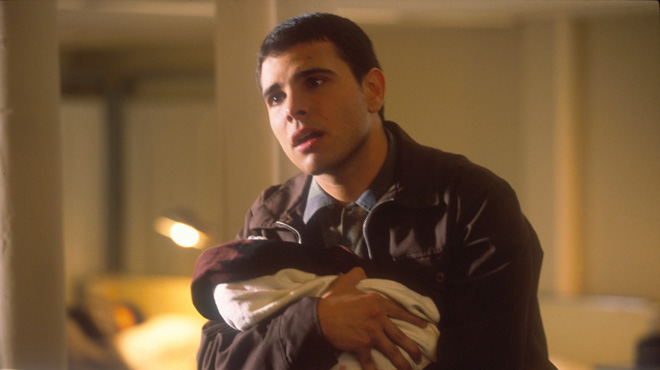 Series

Independent Lens

Premiere Date

October 21, 2003

Length

60 minutes

Funding Initiative

Series and Special Projects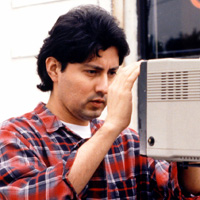 Producer
Carlos
Avila
Carlos Avila is an award-winning director for film and television. He grew up in the Echo Park neighborhood of Los Angeles to Mexican and Peruvian parents. Carlos received his film training at Loyola Marymount University and UCLA's Graduate School of Theatre, Film and Television. Carlos made his feature film directing debut with New Line Cinema's 2000… Show more release, Price of Glory starring Jimmy Smits, Clifton Collins, Jr. and Ron Perlman. This family drama set against the world of amateur and professional boxing was developed at the Sundance Institute's Director and Writer Labs. Carlos also served as Executive Producer on the film's groundbreaking soundtrack album that helped introduce Latin rock and hip-hop to a wide audience. In 2001, he was awarded the ALMA (American Latino Media Arts) award for Best Director for his work on Price of Glory. He is the creator of Foto-Novelas, a Humanitas Prize-nominated PBS television series comprised of half-hour dramas in the spirit of The Twilight Zone. Foto-Novelas was recently added to the permanent collection of New York's Museum of Television and Radio. His award-winning short films, Distant Water and La Carpa have screened at numerous film festivals in the United States and worldwide. Carlos directed the pilot to the Sony Television / Telemundo detective series, Reyes y Rey and directed the "Street Money" episode of the long-running CBS series, Cold Case. Tales of Masked Men is Carlos's first long form documentary. He is a member of the Directors Guild of America. Show less
We fund untold stories for public media.
Learn more about funding opportunities with ITVS.
The Film
In 1997, Filmmaker Carlos Avila introduced television audiences to the world of foto-novelas through four original dramas inspired by the fantastic elements of the Mexican and Latin American pulp novel tradition. Avila returns with two new exhilarating stories inspired by the genre. Weaving everyday reality with otherworldly surrealism, these dramas feature contributions by established and emerging talents from across the spectrum of the Chicano and Latino artistic community.
"Junkyard Saints" is a spiritual thriller set in the tough, gritty world of an auto dismantling yard somewhere in rural South Texas. The story centers on Lalo Flores (played by Jeremy Ray Valdez), a Latino teenager recently released from a youth detention facility, and his growing acceptance of the son he has recently fathered. He works for Clemente (Leon Singer), who has the unusual habit of collecting the plastic dashboard saints that are extracted from the wrecked cars brought into the junkyard. Clemente believes these saints have failed to protect the drivers of these doomed vehicles and need to be "retired" to a shed he's been filling with faulty saints for the last 30 years. When Lalo encounters Ray, a local drug dealer, he finds a different sort of refuge and salvation among Clemente's saints.
"Broken Sky" blends both past with present and fact with fiction as it dramatizes the deep, lasting impact of an actual 1948 plane crash in which 28 Mexican nationals were killed near Fresno, California. Inspired by the haunting folk ballad "Deportee (Plane Wreck at Los Gatos)" by Woody Guthrie, the film tells the story of Rodrigo Cortinas (Victor Campos), a former migrant worker who was supposed to be on the plane and lost his wife in the crash. Now, 50 years later, as he approaches death, Rodrigo is visited by the spirit of Rosario (Diane Uribe), the wife he lost long ago. Meanwhile, his grown son Mario (Robert Beltran) feels it is time to move him into a nursing home. In a journey that is both funny and sad, the irascible old man sets out to catch the plane he missed years ago — a journey that, spiritually at least, finally heals him.
Topics