The House I Live In
David Simon, the creator of The Wire, discusses the failure of America's War on Drugs and its effect on law enforcement.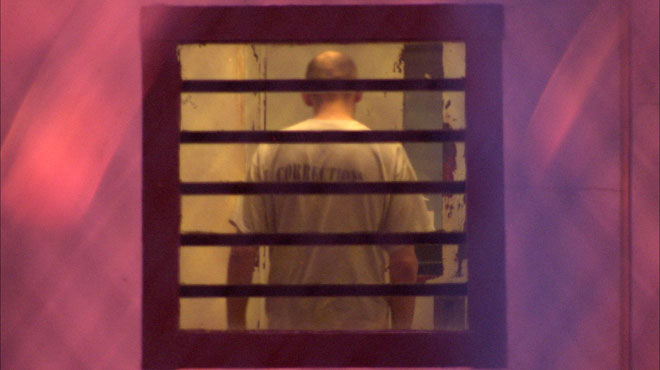 Series

Independent Lens

Premiere Date

April 8, 2013

Length

120 minutes

Funding Initiative

Series and Special Projects
Award
2013 Peabody Awards-George Foster Peabody Award
Award
2012 Sundance Film Festival-Grand Jury Prize (Documentary)
Nominated
2013 The Grierson Trust-Best Cinema Documentary
Award
2014 BritDoc-Impact Award
Producer/Director
Eugene
Jarecki
(Director, Writer, Producer) Eugene Jarecki is an award-winning documentary director and producer. After directing The Trials of Henry Kissinger in 2002, Jarecki won the Sundance Grand Jury Prize and a Peabody Award for his 2005 film Why We Fight. In 2010, he created Move Your Money, a viral short encouraging Americans to shift their money from "too big to… Show more fail" banks to community banks and credit unions. His Emmy-award winning 2011 film, Reagan, premiered at Sundance before broadcasting on HBO. The House I Live In, his 2013 film about America's War on Drugs, once again won him the Grand Jury Prize at the Sundance Film Festival as well as a second Peabody Award. He executive produced the Sundance award-winning documentary (T)ERROR, as well as Denial, which aired on PBS in 2017. In 2016, Jarecki directed The Cyclist as part of Amazon's "The New Yorker Presents" series. Show less
We fund untold stories for public media.
Learn more about funding opportunities with ITVS.
The Film
While the Iraq War rages, another war continues, unnoticed, unreported, and yet it has taken more lives than the Iraq war, destroyed more families, orphaned more children, and — like the Iraq War — holds significant implications for the future of American society.
America's War on Drugs has deep roots in the country's history. Chapter by chapter, America's drug laws have been used as political and economic tools against the poor, the ethnic, and the undesirable. Yet to date no single group has been more damaged by such policies than black America for whom — despite the exceptional progress of a handful of black celebrities and the hopeful presidential candidacy of Barack Obama — the war on drugs continues undeterred and persistent in its destructive impact. Amid the War on Drugs, black life is a spiraling crisis of social disintegration, political and economic disenfranchisement, and spiritual decay — a kind of ongoing insult added to the injuries of slavery, Jim Crow, and the short-circuiting of the civil rights movement.
Director Eugene Jarecki, whose film Why We Fight examined the anatomy of the American war machine, will turn the same penetrating lens to the War on Drugs, seeking to lay bare its mechanics, motivations, and contradictions.
Topics