The Interrupters
A group of former gang leaders and ex-cons try to "interrupt" shootings and protect their cities from the violence they once employed.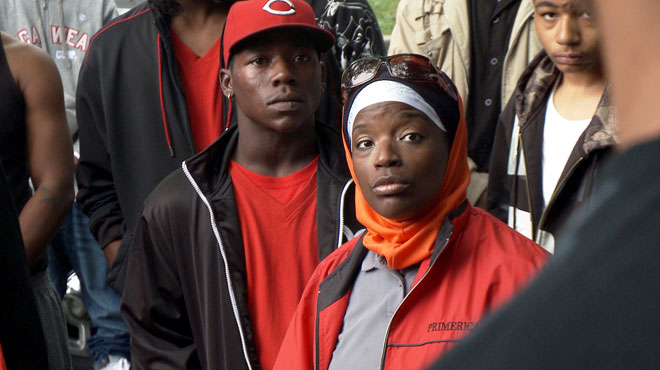 Series

Frontline

Premiere Date

February 14, 2012

Length

0:17:58 minutes

Funding Initiative

Series and Special Projects
Award
2012 News and Documentary Emmy Awards-Outstanding Informational Programming - Long Form
Nominated
2012 News and Documentary Emmy Awards-Outstanding Editing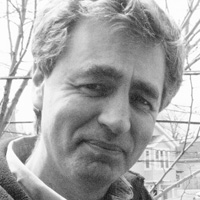 Producer/Director
Steve
James
Steve James is best known as the award-winning director, producer, and co-editor of Kartemquin's Hoop Dreams, which won every major critics award as well as a Peabody and Robert F. Kennedy Journalism Award in 1995. The film earned Steve the Directors Guild of America Award, The MTV Movie Awards "Best New Filmmaker," and an Oscar nomination for editing. Hoop Dreams… Show more was selected for the Library of Congress's National Film Registry, signifying the film's enduring importance to American film history. Steve's other award-winning films produced with Kartemquin include Stevie, winner of major festival awards at Sundance, Amsterdam, Yamagata, and Philadelphia; the PBS series, The New Americans, which won the prestigious 2004 International Documentary Association Award for Best Limited Series; At the Death House Door, which won numerous festivals and was Steve's fourth film to be officially short-listed for the Academy Award; and No Crossover: The Trial of Allen Iverson for ESPN Films' International Documentary Association-winning series 30 for 30.The Interrupters is Steve's sixth film in partnership with Kartemquin and his fifth film to play at the Sundance Film Festival. The film will be broadcast on PBS's Frontline in late 2011. Steve's other work includes The War Tapes, which he produced and edited, and which won the 2006 Tribeca Film Festival Grand Prize. Show less
Producer
Alex
Kotlowitz
Alex Kotlowitz is the award-winning author of three books. The New York Public Library selected There Are No Children Here, a national bestseller, as one of the 150 most important books of the 20th century. The book, which received The Helen Bernstein Award and a Christopher Award, became a made-for-TV movie produced by and starring Oprah Winfrey. The Other Side of the River… Show more received the Chicago Tribune's Heartland Prize for Nonfiction. Alex is a regular contributor to The New York Times Magazine and public radio's This American Life, and his work has been collected in numerous anthologies. Alex's work has also appeared in The New Yorker, Granta, Rolling Stone, and The Wall Street Journal (where he was a staff writer for 10 years), as well as on PBS's Frontline and NPR's All Things Considered and Morning Edition. His play An Unobstructed View (co-authored with Amy Dorn) premiered in Chicago in June 2005. He's a writer-in-residence at Northwestern University, and regularly gives public lectures around the country. His journalism honors include the George Foster Peabody Award (radio), the Robert F. Kennedy Journalism Award (print), the George Polk Award (television), and the Thurgood Marshall Award (print). The Interrupters is Alex's first film. Show less
Co-Producer
Zak
Piper
Zak Piper is Kartemquin Films's director of production and has been with Kartemquin since 2001. Most recently he served as co-producer on the award-winning At the Death House Door, which premiered on IFC. Zak also served the associate producer of Prisoner of Her Past, Kartemquin's co-production with The Chicago Tribune, which was released in the spring… Show more of 2010. Zak served as the location sound recordist for Burning Ice, At the Death House Door, In the Family, Prisoner of Her Past, and Typeface. Previously, he has acted as sound recordist on a variety of documentaries for the CBC, Channel 4, and PBS. He began at Kartemquin by serving in a variety of roles on the acclaimed Independent Lens documentary miniseries, The New Americans. Zak currently is developing a project with Gordon Quinn about the impact and legacy of the Chicago Public School Boycotts of 1963 and 1964. Show less
We fund untold stories for public media.
Learn more about funding opportunities with ITVS.
The Film
The Interrupters tells the stories of three "violence interrupters" who, with bravado, humility, and even humor try to protect their Chicago communities from the violence they themselves once employed. From acclaimed director Steve James and bestselling author Alex Kotlowitz, this film is an unusually intimate journey into the stubborn persistence of violence in our cities. Shot over the course of a year, The Interrupters follows two men and one woman as they attempt to intervene in disputes before they turn violent: a family where two brothers threaten to shoot each other; an angry teenaged girl just home from prison; a young man on the warpath for revenge. The film captures not only each interrupter's work, but reveals their own inspired journeys from crime to hope and redemption.
Topics