The Judge and the General
Juan Guzmán is assigned by judicial lottery to investigate the first criminal cases filed against former Chilean dictator Augusto Pinochet.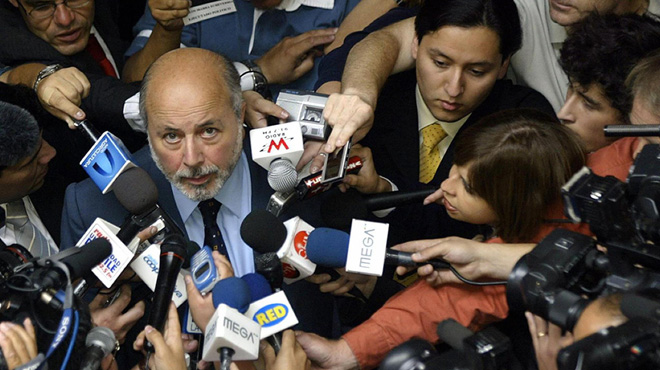 Series

POV, Global Voices

Premiere Date

August 19, 2008

Length

60 minutes

Funding Initiative

Open Call
Nominated
2009 Directors Guild of America-Outstanding Directorial Achievement
Nominated
2009 News and Documentary Emmy Awards-Outstanding Historical Programming
Award
2009 Uruguay International Documentary Film Festival-Best Documentary Award
Award
2009 Uruguay International Documentary Film Festival-Critic's Prize, Association of Film Critics of Uruguay
Award
2010 duPont Awards-Alfred I. duPont-Columbia University Award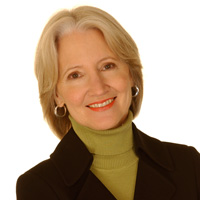 Producer/Director
Elizabeth Farnsworth
Elizabeth Farnsworth was chief correspondent and principal substitute anchor on PBS's The NewsHour with Jim Lehrer from 1995 to 2000. She then became a senior correspondent, reporting mostly from overseas. She now freelances for The NewsHour and makes documentaries. In the past four years, she has reported from Iraq, Iran, Saudi Arabia, Turkey, Egypt,… Show more Israel, the West Bank, Gaza, Chile, Haiti, and Vietnam. Her 2001 four-part NewsHour series on the AIDS crisis in Botswana and Malawi (produced by Joanne Elgart) received the 2001 Silver World Medal from the New York Festivals and a national Emmy nomination. Her documentary Thanh's War (co-directed with John Knoop), which aired on PBS in 1991, garnered a CINE Golden Eagle, among other awards, and The Gospel and Guatemala (co-produced with Stephen Talbot), which aired on PBS in 1983, received a San Francisco International Film Festival Golden Gate Award. Farnsworth's writings have appeared in Foreign Policy, World Policy Journal, The San Francisco Chronicle, The Nation, Mother Jones, and other publications. She has lived in Peru and Chile and has a master's degree in Latin American History from Stanford University. Farnsworth was assistant producer of Que Hacer?, a feature film set during the Chilean election campaign of 1970, and has followed Chile closely ever since. She lives in San Francisco. Show less
Producer/Director
Patricio Lanfranco
We fund untold stories for public media.
Learn more about funding opportunities with ITVS.
The Film
When in 1998 Chilean judge Juan Guzmán was assigned the first criminal cases against the country's ex-dictator, General Augusto Pinochet, no one expected much. Guzmán had supported Pinochet's 1973 coup — waged as an anti-Communist crusade — that left the democratically elected president, Salvador Allende, and thousands of others dead or "disappeared." The filmmakers trace the judge's descent into what he calls "the abyss," where he uncovers the past — including his own role in the tragedy. The Judge and the General reveals one of the 20th century's most notorious episodes and tells a cautionary tale about violating human rights in the name of "higher ideals."
Topics