The Kill Team
Adam Winfield attempted to alert the Army to the murders of unarmed civilians, and was implicated in one of the killings and charged with murder.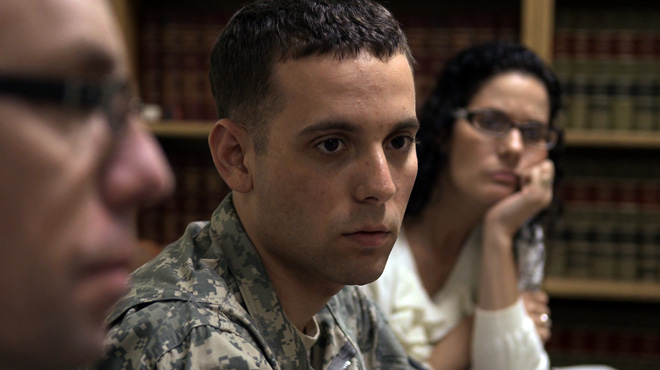 Series

Independent Lens

Premiere Date

January 19, 2015

Length

90 minutes

Funding Initiative

Series and Special Projects
Nominated
2015 News and Documentary Emmy Awards-Outstanding Investigative Reporting
Award
2013 Tribeca Film Festival-Best Documentary Feature
Award
2013 SFFilm Festival-Golden Gate Award
Award
2015 Independent Spirit Awards-Truer Than Fiction
Nominated
2014 Directors Guild of America-Outstanding Directorial Achievement in Documentary
Award
2014 National Board of Review-Top 5 Best Documentaries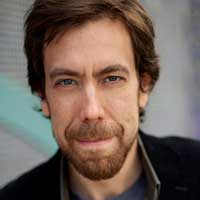 Producer/Director
Dan
Krauss
Dan Krauss' first film, The Death of Kevin Carter, was nominated for an Academy Award and two Emmy Awards and won prizes from the Tribeca Film Festival, the International Documentary Association and The San Francisco International Film Festival. Working as a director of photography, Krauss has photographed numerous feature documentaries, including: Inequality for All… Show more (Sundance Film Festival, 2013 – Grand Jury Prize); Broadway Idiot (SXSW, 2013); We Are Legion (SXSW 2012); The Most Dangerous Man in America (Academy Award nomination, 2010); and Life 2.0 (Sundance Film Festival, 2010). In 2012, Krauss received a grant from the National Endowment for the Arts and a fellowship from the Sundance Documentary Institute. Krauss earned his Master's Degree from UC Berkeley's Graduate School of Journalism, where he is a lecturer in film and television production. Show less
Producer
Linda
Davis
Linda Davis is an Emmy-nominated filmmaker who produced The Waiting Room (Independent Lens), a vérité portrait of a day in the life at a public hospital in Oakland, California, which received critical recognition and an Independent Spirit Award nomination for best documentary. She also produced The Kill Team (also Independent Lens), about a soldier in… Show more Afghanistan who attempted to report war crimes committed by his platoon, which won Best Documentary Feature at Tribeca in 2013 and was nominated for an Emmy for Outstanding Investigative Journalism. Her experience includes work on several feature-length documentaries, including The Rape of Europa and Jon Else's Wonders Are Many: The Making of Doctor Atomic. Show less
We fund untold stories for public media.
Learn more about funding opportunities with ITVS.
The Film
The Kill Team goes behind closed doors to tell the harrowing story of Specialist Adam Winfield, a 21-year-old infantryman in Afghanistan who — with the help of his father Chris — attempted to alert the military to heinous war crimes being committed by his platoon. Tragically, his father's pleas for help went unheeded. Once Adam's fellow soldiers got wind of what he'd done, they threatened to silence him — permanently.
Forced to choose between his conscience and his own survival, Spc. Winfield found himself drawn into a moral abyss, faced with a split-second decision that would change his life forever. With extraordinary access to the key individuals involved in the case including Adam, his parents, his not-always-reassuring defense attorney, and his startlingly forthright compatriots, The Kill Team is an intimate look at the personal stories often lost inside larger coverage of what became the longest war in U.S. history.
The film weaves together two parallel storylines, past and present, chronicling Winfield's unfolding legal story alongside the increasingly devastating recounting of the horrors that took place back in Afghanistan. Speaking with candor and articulateness, Adam and his fellow soldiers describe the weighty psychological quagmires they became stuck in, each embodying the hazy morality of war, where the choices are often clear, but the best decisions seldom are.
Topics