The New Black
The historic fight to win marriage equality in Maryland provided a view into how the African American community grapples with gay rights.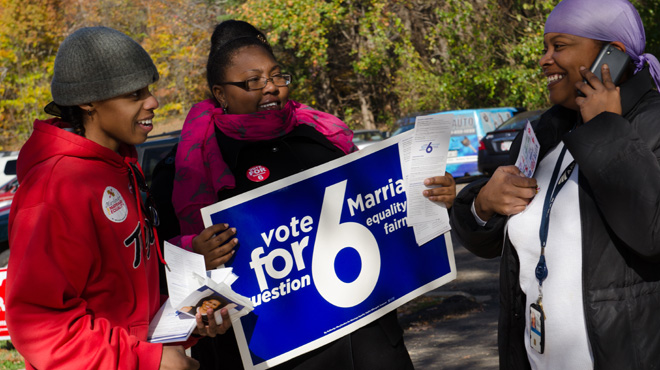 Series

Independent Lens

Premiere Date

June 15, 2014

Length

60 minutes

Funding Initiative

Open Call
Diversity Development Fund
Award
2013 AFI Docs Film Festival-Audience Award for Documentary
Nominated
2014 GLAAD Media Awards-Best Documentary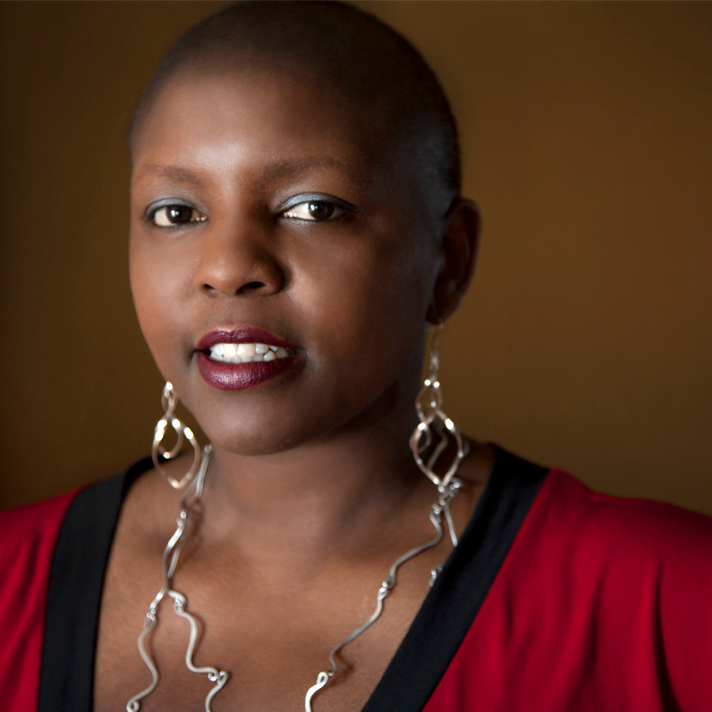 Director
Yoruba Richen
Yoruba Richen is a 2012 Guggenheim fellow who has worked as a journalist and a documentary filmmaker in New York City. Her film Promised Land, a documentary about race, reconciliation, and land reform in post-apartheid South Africa, was broadcast on PBS's POV in 2010. In 2007, Yoruba won a Fulbright award in filmmaking and traveled to Salvador, Brazil to… Show more produce a documentary uncovering the origins of a festival celebrating the end of slavery. Before going to Brazil, Richen was a producer for the independent television and radio program Democracy Now! with Amy Goodman, and was also associate producer in the investigative department of ABC News. In addition, she was co-producer of Take It From Me, a documentary exploring the effects of welfare reform on New York City women which was broadcast on POV. Her documentary The New Black, exposing the complicated histories of the African American and LGBT civil rights movements, airs on Independent Lens in 2014. Show less
Producer
Yvonne Welbon
Yvonne Welbon is an award-winning independent filmmaker, producer, and media consultant. She has successfully produced and distributed more than 20 films, including Sisters in Cinema, Garbage!, The Revolution Starts at Home, That's My Face/É Minha Cara, and Living With Pride: Ruth Ellis @ 100, winner of 10 best documentary awards, including the GLAAD… Show more media award. Her films have screened on PBS, Starz/Encore, TV-ONE, IFC, Bravo, the Sundance Channel, BET, HBO, and in over 100 film festivals around the world, including Toronto, Berlin, and Sundance. As a consultant for independent filmmakers, she focuses on distribution and niche marketing employing social media. She has presented nationally on numerous topics including producing, the state of black independent cinema, and self-distribution. Welbon received a B.A. in History from Vassar College, completed a Masters of Fine Arts degree in film and video at the School of the Art Institute of Chicago, and a Ph.D. in Radio/TV/Film at Northwestern University. She is also a graduate of the American Film Institute's Directing Workshop for Women. Show less
We fund untold stories for public media.
Learn more about funding opportunities with ITVS.
The Film
The New Black is a documentary that tells the story of how the African American community is grappling with the gay rights issue in light of the gay marriage movement and the fight over civil rights. The film documents activists, families, and clergy on both sides of the campaign to legalize gay marriage and examines homophobia in the black community's institutional pillar — the black church — and reveals the Christian right wing's strategy of exploiting this phenomenon in order to pursue an anti-gay political agenda.
The New Black takes viewers into the pews, onto the streets, and provides a seat at the kitchen table as it tells the story of the historic fight to win marriage equality in Maryland, charting the evolution of this divisive issue within the black community.
Topics