Welcoming Newest Films to ITVS Family in 2020
Posted on October 5, 2020
Open Call, Short-Form, DDF and SSP Projects Officially Funded
ITVS welcomes the newest members of the ITVS family, funded through our Open Call, Short-Form Open Call, Diversity Development Fund (DDF), and Series & Special Projects initiatives.
From a community in Chicago fighting to keep its high-achieving school open in the face of gentrification, to a renegade safe injection site in Canada committed to showing love to a discarded community, to a remote Texas border town crafting its own distinctive blended Mexican and American folk culture, to a camp for widows where every participant can both grieve and find camaraderie and unexpected joy in shared understanding, our fearless filmmakers bring the world the stories that need telling.
"I never cease to be amazed by the voices of documentary filmmakers rising through the tide of divide to show us the true meaning of love, community and commitment," said Keri Archer Brown, ITVS Director of Content & Initiatives. "This exciting slate of features and short series speaks to the love that runs deep within each of us and how it can propel each of us to commit to creating shared community and belonging with purpose."
Open Call
Light of the Setting Sun: Filmmaker Vicky Du's heartfelt exploration of the multigenerational trauma that has dogged a large Chinese family across time and borders.
Let the Little Light Shine: A high-achieving elementary school just south of downtown Chicago is a lifeline for Black children—until gentrification threatens its closure. Director Kevin Shaw, producer Rachel Dickson.
Love in the Time of Fentanyl: Misfits, artists, and drug users run a renegade safe injection site in Vancouver, Canada, saving lives in a community ravaged by the overdose crisis. Director Colin Askey and producer Monika Navarro.
Storming Caesars Palace: Activist Ruby Duncan leads a grassroots movement of mothers who challenged Presidents, the Vegas Mob, and everyday Americans to rethink their notions of the "Welfare Queen." Producer/director Hazel Gurland-Pooler.
Short-Form Open Call
Black America with Asha Stuart
Dancing Man
Life After Life
Diversity Development Fund
14 Artifacts
Hidden Letters
On the Move
SEEDS
Sonsplitter
When They Were Here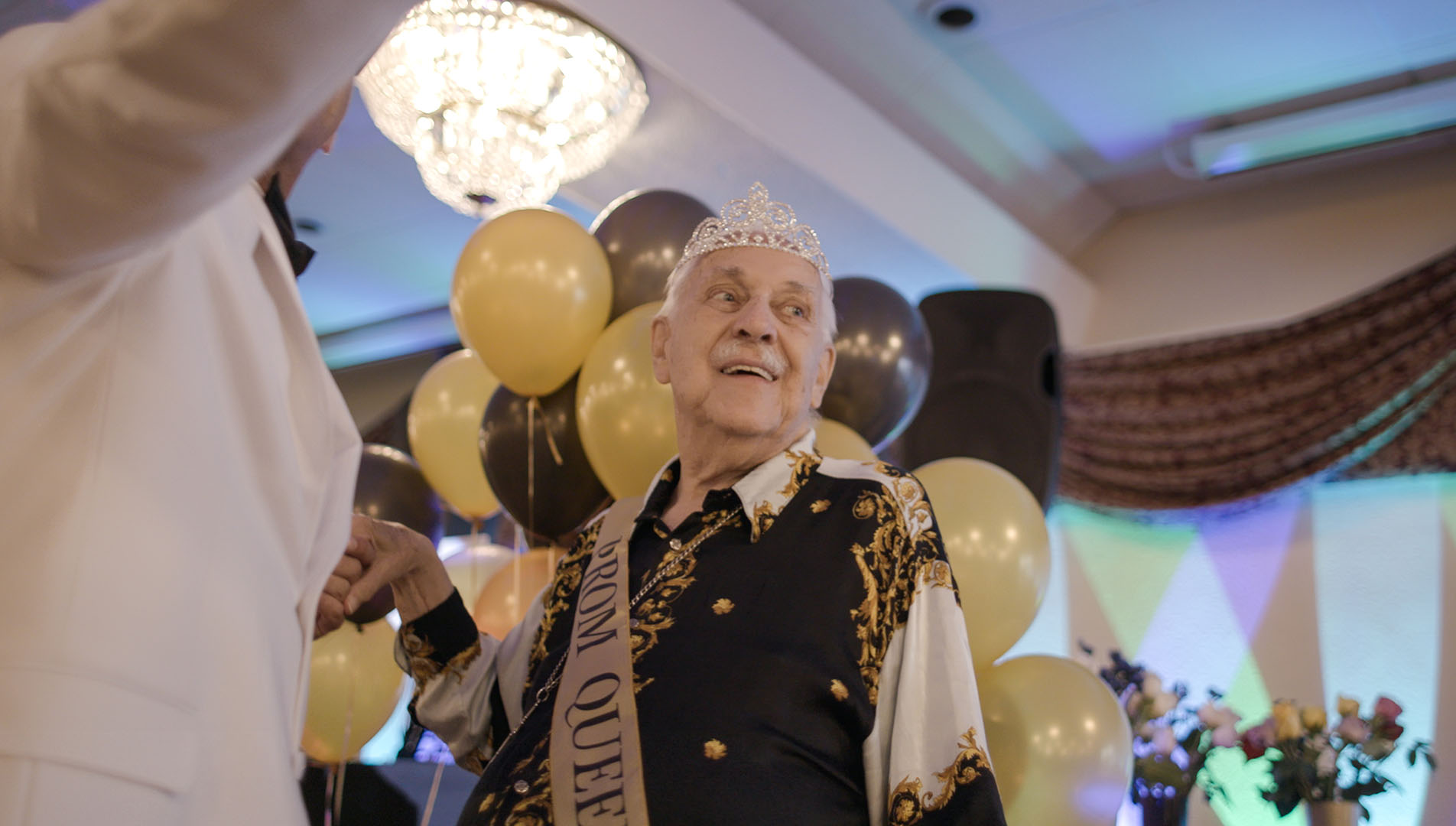 From "Senior Prom"
Series and Special Projects: Short-Form
Aaron Felton film
Beyond Conviction w/t
Deadly Jails: An Oklahoma Mental Health Crisis -
Empathy and Frustration w/t
Great World of Gregory Blackstock
Just Over the Line
Out of Sight, Out of Mind: Mental Healthcare in Rural America
Sheriff Paula Dance: Bringing Change to Pitt County
Sheriff Terry Johnson: The Mayberry Dilemma
Untitled Leslie Garcia Doc
Zoo Crew
Series and Special Projects: Long-Form
Latino Vote: Dispatches from the Battleground
The Longest Goodbye
Untitled Cruise Industry Project
Congrats to all the filmmakers and their teams. We're really excited to be able to share your projects with the world.
10/12/2020: This list reflects some of the projects that have been officially funded as of October 1, 2020, and that have been cleared for publicity. It is not an exhaustive list.
From our blog
October 12, 2020

The Center for Media & Social Impact (CMSI) released a study entitled "Breaking the Silence: How Documentaries Can Shape the Conversation on Racial Violence in America and Create New Communities," which shows that in a time of escalating media distrust and expanding news deserts, Americans view documentary storytelling as a trustworthy…

September 22, 2020

We are pleased to announce that ITVS-supported films were honored with three prestigious News & Documentary Emmy Awards. Congrats to the winning filmmakers. Read on for more.

September 21, 2020

Hit the road in Jamaica with the Brodie brothers and learn more about what drew them back to the island of childhood trips for their new web series, on working with ITVS, and whether film school is worth it.