Welcoming Newest Films to ITVS Family in 2020
Posted on October 5, 2020
Open Call, Short-Form, DDF and SSP Projects Officially Funded
ITVS welcomes the newest members of the ITVS family, funded through our Open Call, Short-Form Open Call, Diversity Development Fund (DDF), and Series & Special Projects initiatives.
From a community in Chicago fighting to keep its high-achieving school open in the face of gentrification, to a renegade safe injection site in Canada committed to showing love to a discarded community, to a remote Texas border town crafting its own distinctive blended Mexican and American folk culture, to a camp for widows where every participant can both grieve and find camaraderie and unexpected joy in shared understanding, our fearless filmmakers bring the world the stories that need telling.
"I never cease to be amazed by the voices of documentary filmmakers rising through the tide of divide to show us the true meaning of love, community and commitment," said Keri Archer Brown, ITVS Director of Content & Initiatives. "This exciting slate of features and short series speaks to the love that runs deep within each of us and how it can propel each of us to commit to creating shared community and belonging with purpose."
Open Call
Light of the Setting Sun: The heartfelt exploration of multigenerational trauma that has dogged a large Chinese family across time and borders. | Vicky Du, Danielle Varga
Let the Little Light Shine: A high-achieving elementary school just south of downtown Chicago is a lifeline for Black children—until gentrification threatens its closure. | Kevin Shaw, Rachel Dickson
Love in the Time of Fentanyl: Misfits, artists, and drug users run a renegade safe injection site in Vancouver, Canada, saving lives in a community ravaged by the overdose crisis. | Colin Askey, Monika Navarro
Storming Caesars Palace: Activist Ruby Duncan leads a grassroots movement of mothers who challenged Presidents, the Vegas Mob, and everyday Americans to rethink their notions of the "Welfare Queen."| Hazel Gurland-Pooler.
Short-Form Open Call
Black America with Asha Stuart | Asha Stuart
Dancing Man | Jennifer Fodor, Scott Sheppard
Life After Life | Madeleine Hunt-Ehrlich
When I'm Her | Emily Schuman
Diversity Development Fund
14 Artifacts | Steven Okazaki
Hidden Letters | Violet Feng
On the Move | Milton Guillén, Natalia Hernández
SEEDS | Brittany Shyne, Sabrina Schmidt Gordon
Sonsplitter | Daniel Chein, Sidesel Lønvig Siersted
When They Were Here | Ivan McDonald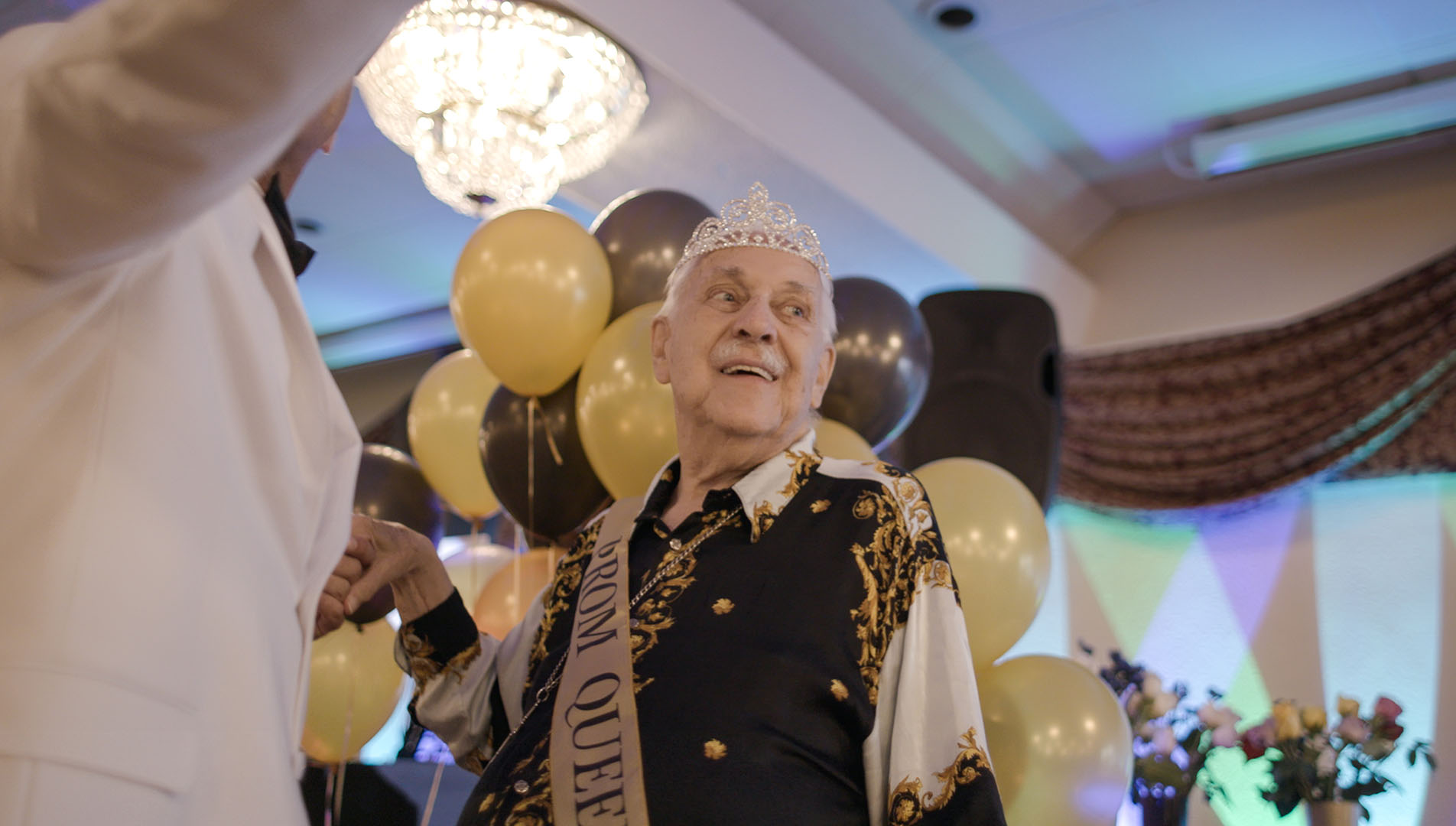 From "Senior Prom"
Series and Special Projects: Short-Form
45 Days in a Texas Jail | Julianna Brannum

Aaron Felton Film | Kate McMahon, Dru Holley
Beyond Conviction (w/t) | Thorne Anderson
A Call Away | Crystal Kaylza
The Comedians | Habib Yazdi
Daughters of Addiction | Dilsey Davis
Deadly Jails: An Oklahoma Mental Health Crisis | Julianna Brannum
Dhabas | Sami Khan
Empathy and Frustration (w/t) | Sally O'Grady
Folk Frontera | Sam Olsen
Great World of Gregory Blackstock | Drew Christie
Just Over the Line | Adams Wood
Out of Sight, Out of Mind: Mental Healthcare in Rural America | James Burns
The Parish Prison | Joanne Elgart Jennings
Senior Prom | Luisa Conlon, Jessica Chermayeff
Sheriff Paula Dance: Bringing Change to Pitt County | Dilsey Davis
Sheriff Terry Johnson: The Mayberry Dilemma | Dilsey Davis
Untitled Camp Widow Doc | Laura Green, Anna Moot-Levin
Untitled Leslie Garcia Doc | Amy Bench
Zoo Crew | Dilsey Davis
Series and Special Projects: Long-Form
And She Could Be Next | Marjan Safinia, Grace Lee
City Hall | Fredrick Wiseman
Latino Vote: Dispatches from the Battleground | Bernardo Ruiz
The Longest Goodbye | Ido Mizrahy
Represent | Hillary Bachelder
Congrats to all the filmmakers and their teams. We're really excited to be able to share your projects with the world.
10/12/2020: This list reflects some of the projects that have been officially funded as of October 1, 2020, and that have been cleared for publicity. It is not an exhaustive list.
From our blog
August 10, 2023

ITVS is pleased to welcome Brandii Rice as our new Head of Business and Legal Affairs. In her role Rice will oversee business and legal affairs across the ITVS brand portfolio. In addition, she will guide licensing and business strategies to support ITVS' content development, production, distribution and audience development goals. She will join ITVS…

June 7, 2023

Carrie Lozano joins ITVS from the Sundance Institute, where she served as director of Documentary Film and Artist Programs, supporting boundary-breaking filmmakers across the globe. At ITVS, she will continue to protect independent artists' voices, editorial control and copyright while elevating nonfiction storytelling as an essential strategy…

June 1, 2023

Discover how Lisa Tawil's appointment to the International Board of INPUT strengthens worldwide collaboration in public media.