Jim Allison: Breakthrough
A visionary doctor bucks skepticism from the medical field, discovering a new way to use the immune system to help defeat cancer.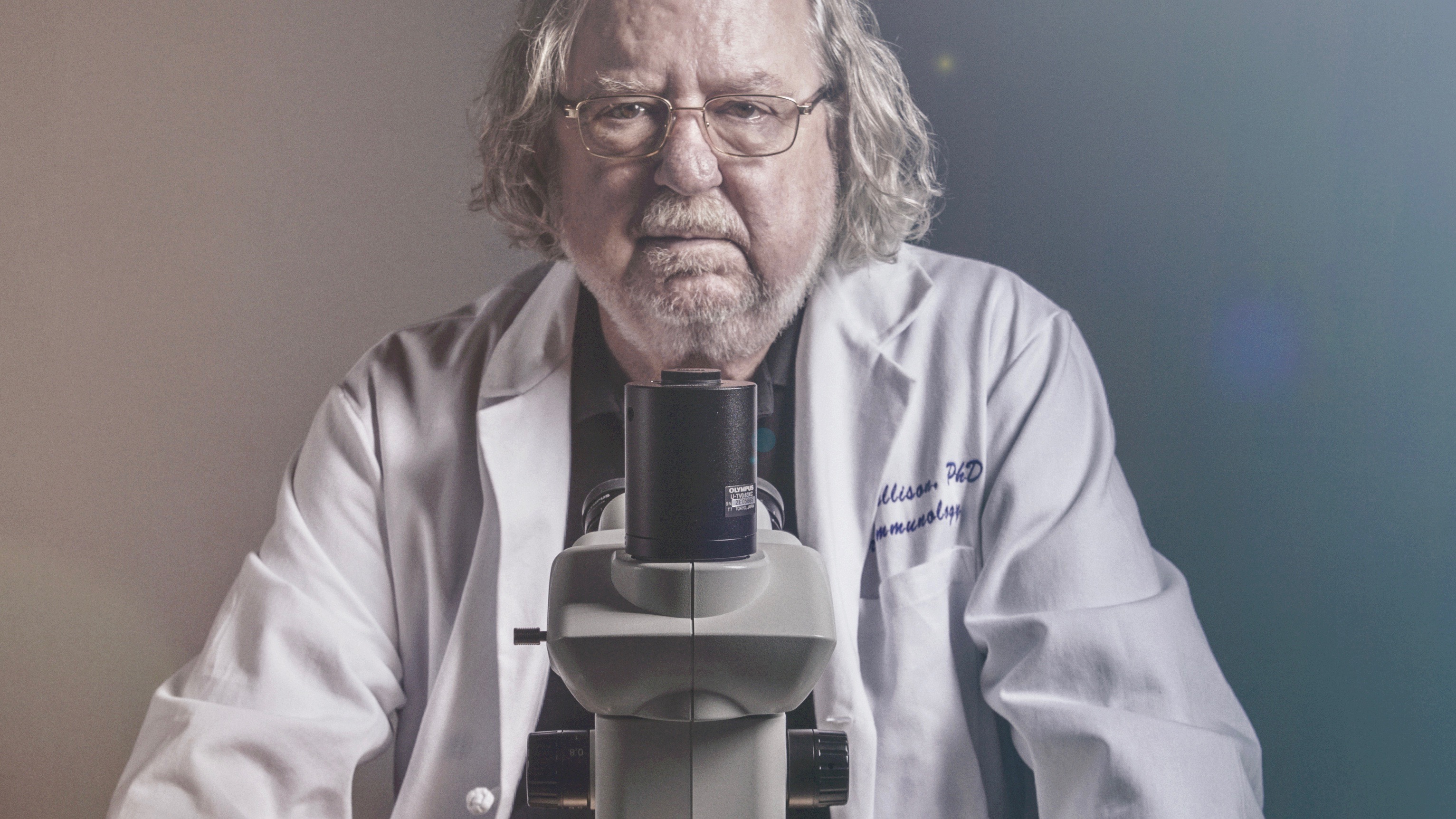 Series

Independent Lens

Premiere Date

April 27, 2020

Length

90 minutes
Director
Bill Haney
Bill is a filmmaker, inventor and entrepreneur. As a writer, director & producer of both narrative & documentary films, he has won The Gabriel Prize, A Silver Hugo, IDA's Pare Lorentz Award. Additional awards include a Marine Conservation Award Genesis Award and awards from Amnesty International and Earthwatch. Bill's portfolio as a film maker… Show more includes award-winning documentaries on socially important subjects such as coal mining (The Last Mountain, 2011) and worker exploitation (The Price of Sugar, 2007) and his work as writer/producer on Tim Disney's civil rights drama, American Violet. Show less
We fund untold stories for public media.
Learn more about funding opportunities with ITVS.
The Film
Jim Allison: Breakthrough is the story of one warmhearted, stubborn man's visionary quest to find a cure for cancer. Today, pioneering immunologist Jim Allison is a name to be reckoned with throughout the scientific world. Allison won the 2018 Nobel Prize for discovering the immune system's role in defeating cancer, but for decades he waged a lonely struggle against the skepticism of the medical establishment and the resistance of Big Pharma. Sometimes affectionately referred to as "the Texas T cell mechanic," Allison's singular focus on the T cell and its central role in harnessing the power of the immune system initiated a series of discoveries on T cells' ability to stop cancer in its tracks.
When he began his work, immunology was not considered a true science by academicians and traditionalists. Colleagues who respected his intentions thought he was wasting his time. Nonetheless, he followed his star, never forgetting the suffering of his mother, who died of lymphoma when he was eleven years old. Jim Allison: Breakthrough traces his remarkable life from small town Texas boyhood to blazing a trail that would save the lives of hundreds of thousands of people worldwide.
Topics