Can Mr. Smith Get to Washington Anymore?
The campaign of Jeff Smith, a 29-year-old part time political science teacher, is to replace retiring former House Majority Leader Dick Gephardt.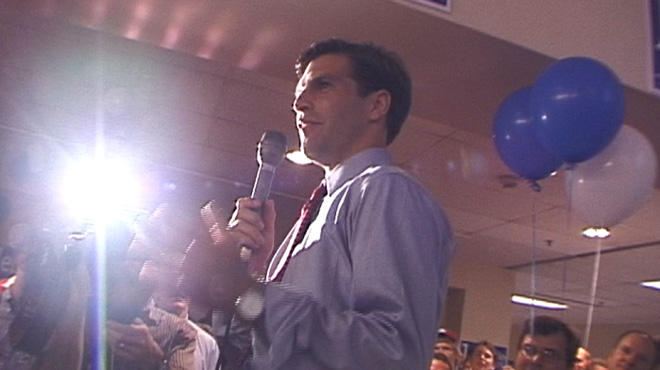 Series

Independent Lens

Premiere Date

February 27, 2007

Length

90 minutes
Nominated
2007 International Documentary Association (IDA)-Best Feature Film
Award
2007 Silverdocs-Audience Award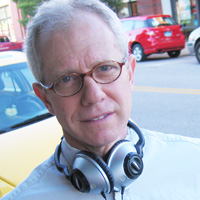 Producer/Director
Frank Popper
Frank Popper is a former high school English teacher who accidentally discovered the wonders of photography when he wandered into the art department and watched a photo teacher enlarging a black-and-white negative. He decided to leave teaching and become a photographer. Over the course of several years, photography morphed into multimedia, and… Show more finally, filmmaking. Popper produced The Lounge People, a feature film starring Buck Henry, Christine Ebersole, Amanda Plummer, and B.D. Wong, which aired on Starz. He was principal videographer of Eroica!, a documentary that aired on Independent Lens about the Eroica Trio's collaboration with a classical music composer. CAN Can Mr. Smith Make It to Washington Anymore? is his first feature-length documentary. Show less
We fund untold stories for public media.
Learn more about funding opportunities with ITVS.
The Film
When Jeff Smith, a 29-year-old part-time political science instructor, decided to run for Congress, his friends and family members thought he was joking. "I don't think a person with the mind that he has should waste it on politics," quipped his grandmother, Ida. But as the race to replace former House Majority Leader Dick Gephardt heats up, Smith mobilizes an army of nearly 500 volunteers in a grassroots campaign that is low on funds but big on passion, threatening to shake up Missouri state politics. Can Mr. Smith Make It to Washington Anymore? follows the Smith campaign in the months leading up to the election, charting this political underdog's efforts against the leading candidate, State Representative Russ Carnahan, the scion of Missouri's most powerful political dynasty.
The odds against Jeff Smith are overwhelming. He starts with no money, no political base and no name recognition. His staff is a hodge-podge of political nobodies with little campaign experience. Smith's opponent Russ Carnahan's record is thin, his public performances are weak, and his campaign is uninspired. Yet, his family's strong establishment ties provide him fundraising connections and name recognition. As one political analyst comments in the film, "The Carnahan name is to Missouri what the Kennedy name is to Massachusetts."
But while Carnahan persists as the race's early front-runner, Smith ultimately poses a serious challenge, despite humble beginnings and constant resistance from the political establishment, voters, the media, and even his own family. Will conventional wisdom — that powerful incumbents are unbeatable — be proven wrong?
Offering an unvarnished look at the inside of what national pundits called one of 2004's surprising campaigns, Can Mr. Smith Make It to Washington Anymore? demonstrates that it is still possible in America for voters to get excited by a person's ideas and ability to get involved in the political process. While candidates with access to power and money have significant advantages over their contenders, the film questions the way Americans elect political leaders, showing what confronts fresh political faces — with new ideas and passionate supporters — when they go head-to-head against an established political system.
Topics